This post is part of an interview series in which I'll be asking fellow bloggers ten questions, with the goal being to share both a little about each of them and also their top advice when it comes to veganism, blogging, and overall happiness.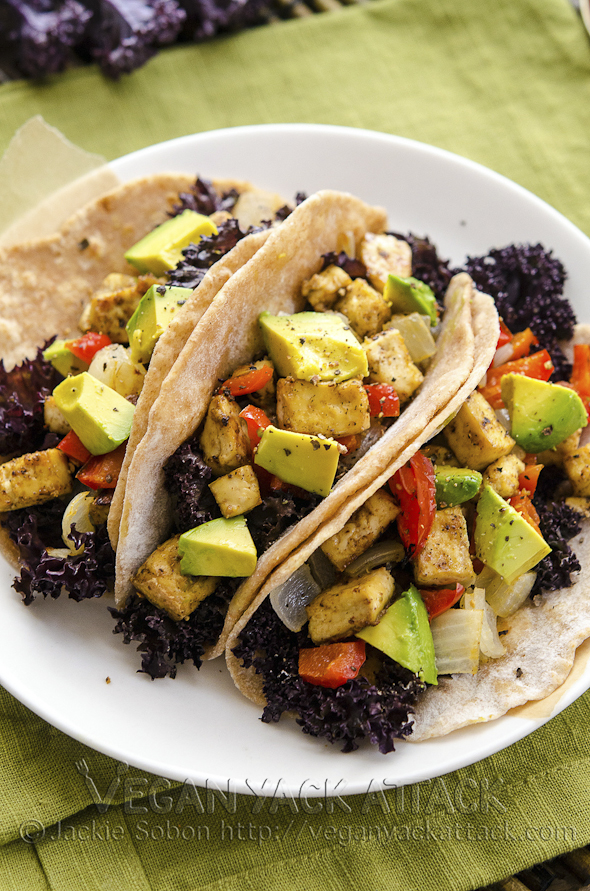 In my almost three years of food blogging, one thing I've learned is that it takes quite a bit of skill to strike a balance between innovative and approachable when it comes to recipes and writing. There's this sweet spot where food feels familiar and cozy, but also new and exciting. Jackie consistently nails this on her blog, Vegan Yack Attack. With recipes like Buffalo Chickpea Nachos, Strawberries and Cream Coffee Cake, Roasted Tofu Kale Tacos, and Apple Pie On The Rocks (I'll take ten two, please), it's comfort food with a vegan, healthy twist.
Read on to learn more about her down-to-earth, fun approach to blogging and life in general. (Jackie – I'm so with you on #10.)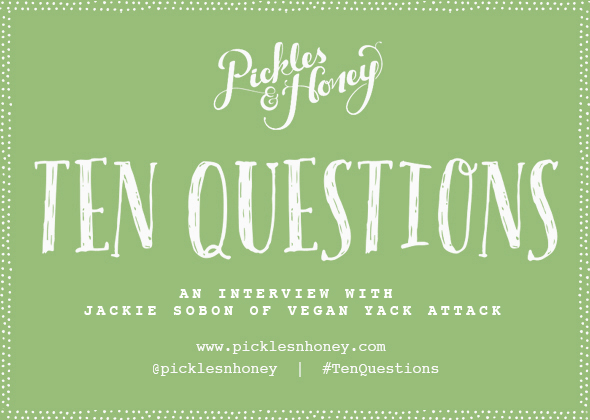 1.  What is your food philosophy?
For me, food should be a fun experience where you can be as imaginative and creative as you want. Of course we all need to eat to survive, but hell, cooking shouldn't be intimidating or tortuous! Obviously it should be vegan and taste great, as well. Am I a purist of any sort? Nope! But, using organic, non-gmo, ethical ingredients is important to me and I think everyone should be an educated consumer.
2.  If you could give one piece of advice to new vegans, what would it be?
Don't judge yourself too harshly. This is a learning process and almost everyone makes the same mistakes. "Oh man, this non-dairy cheese has casein in it and I ate it!" I know at least 20 people who have done that. You just have to learn from it, and move on. Mistakes happen!
3.  Why do you blog?
That's a great question! I started my blog to show people my experience with learning how to cook for myself, because it was new for me. I keep my blog going because I love making things for others and the creativity that goes into styling and shooting the dishes that I make. Plus, spreading the message that vegan food can be super rad is very important to me.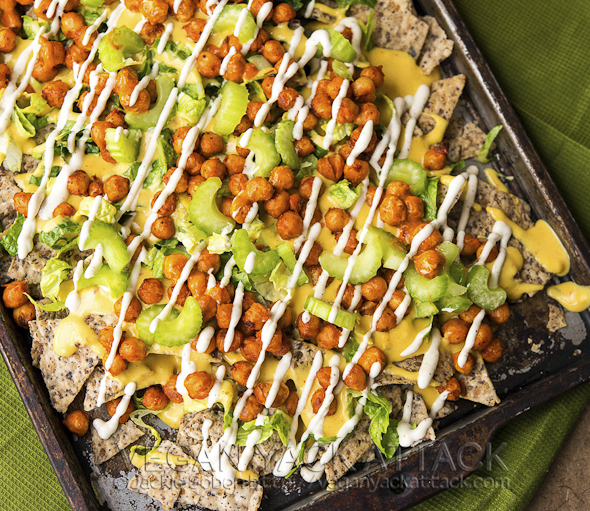 4.  If you could give one piece of advice to new bloggers, what would it be?
Create original content. Sometimes people make similar recipes, not a big deal at all; there's so much inspiration out there! Just make sure that these posts are all you, because that is what will keep people coming back. I thought that being a recipe machine would be cool, but it turns out that people like learning from other people.
5.  If you had to choose a favorite and a least favorite word, what would they be?
Hmm…it's technically two words but I love all of the consonants in "Endoplasmic Reticulum"; lots of mouth movement there. As far as most annoying word based on principle and hype, I least like the word "bacon". Coconut bacon on the other hand, magic!
6.  If you weren't you, who would you be?
One person I can think of would be Syd Mead. Incredible Industrial Designer who has done concept art for many futuristic movies. His imagination is insane and he has had a huge impact on the design world for decades.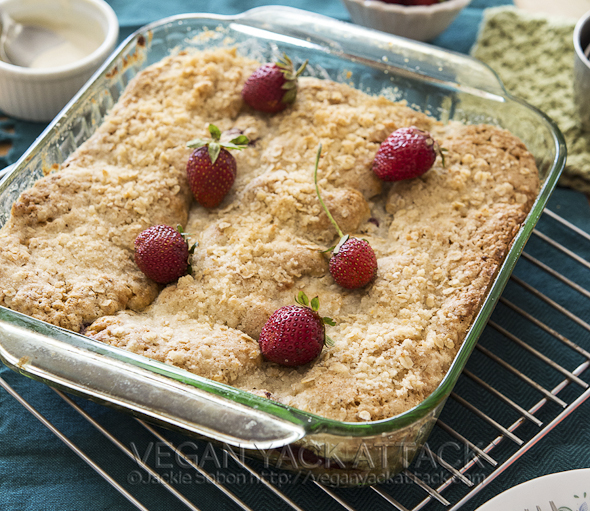 7.  What is your idea of happiness?
Combining work with my passions, helping others to be happy, giving, being supported by those that you love, making people laugh and to always be learning.
8.  What makes you unhappy?
Not being entirely self-sufficient, stress and feeling like I have something to prove.
9.  What is your best-kept beauty secret?
I usually keep my beauty routine pretty simple, but I LOVE Mineral Fusion's Perfecting BB Cream. Cruelty-free/vegan and was a face-saver when I was working in the desert for a month with some SPF. Probably my favorite product, right now.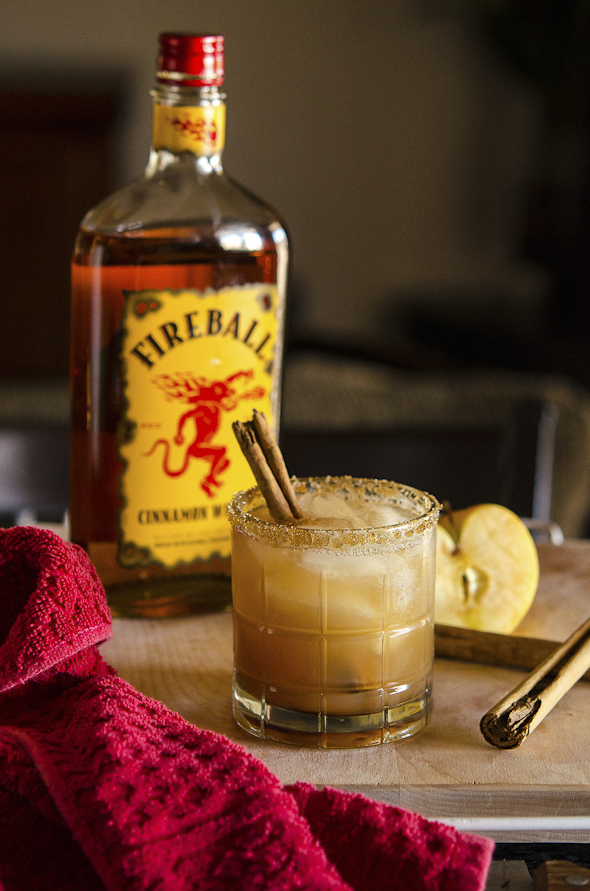 10.  If money did not matter, how would you spend your days?
I'm pretty sure that I would come up with cool 4-5 course menus and cook for people ALL OF THE TIME. Or make and photograph whatever my heart desired at any moment (then feed it to everyone). Basically all vegan food, all of the time.
…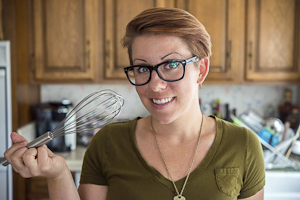 Jackie Sobon is the writer, recipe developer, food stylist, and photographer behind the blog, Vegan Yack Attack, which covers everything from indulgent desserts, to healthy dinners, and even raw recipes! Jackie also writes up restaurant reviews and considers herself to be sort of a beer snob. There is truly something for everyone!
Want to get the latest from Vegan Yack Attack? Follow Jackie on Facebook, Twitter, YouTube, Pinterest, and Instagram.