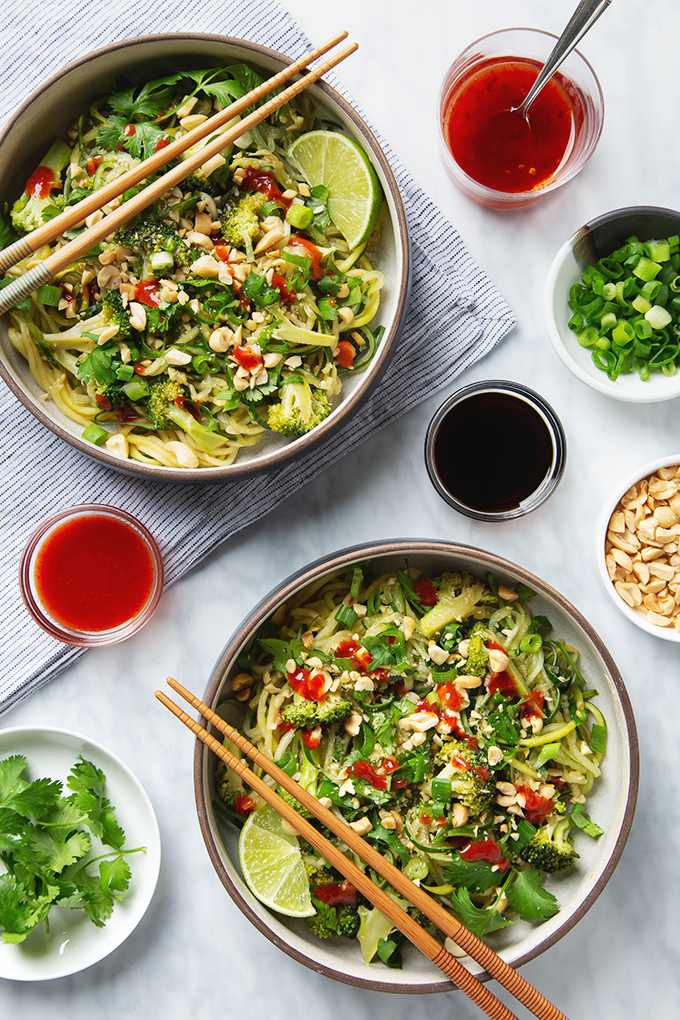 What are you cooking these days? I'm hardly cooking at all because it's been relentlessly hot and all I want to eat for most meals is a big salad and some fresh fruit. This Cucumber Noodle Pad Thai recipe was my attempt to switch up the rather boring baby spinach and bean salad that's been happening on repeat, and also use the giant cucumber I bought at our farmer's market…while still not turning on my oven.
Swapping the usual rice noodles for vegetables makes for a seriously refreshing (and hydrating!) take on Pad Thai that will leave you feeling both satisfied and a little cooler temperature-wise, despite whatever crazy humidity the weather is currently throwing your way. I like to use a combination of cucumber and zucchini noodles for variety and texture, and because I feel like I've been drowning in zucchini this month. Just give the zucchini noodles a quick sauté on the stovetop to make them tender.
Like everything I make, I've gone super minimal with the sauce: 3 ingredients, mix, pour. Produce is so good right now, it really needs very little fussing.