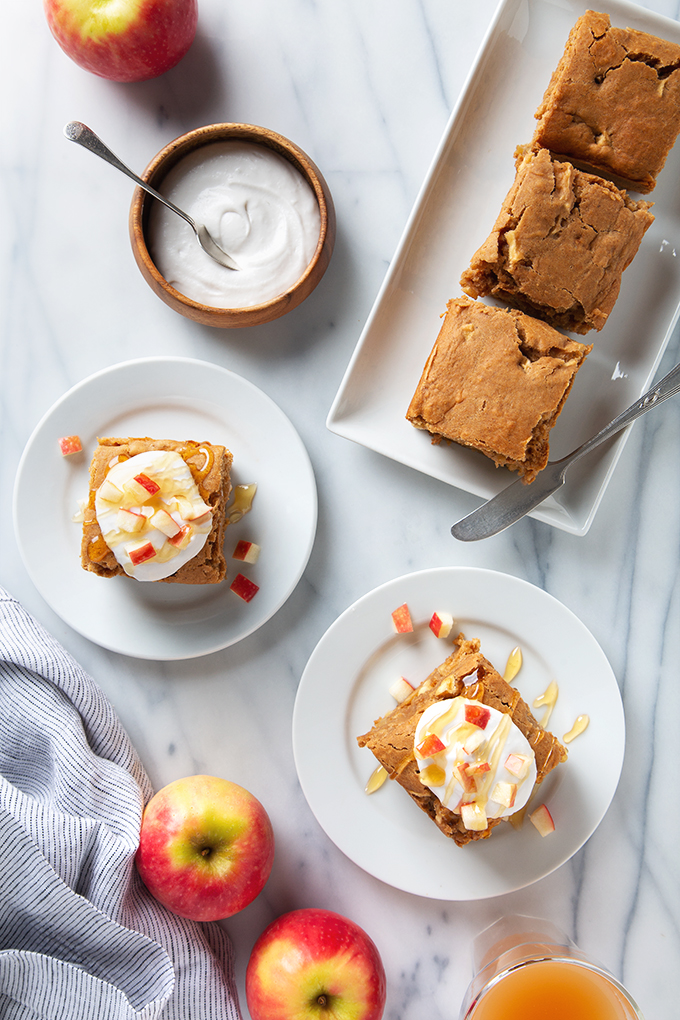 For me, September just isn't complete without something apple-y. When I'm not dipping apple slices in almond butter, I'm usually baking up apples in cake. And, guess what's even better than homemade apple cake? Homemade apple cake that's easy enough for after-school weekday baking, and wholesome enough to eat as an afternoon snack.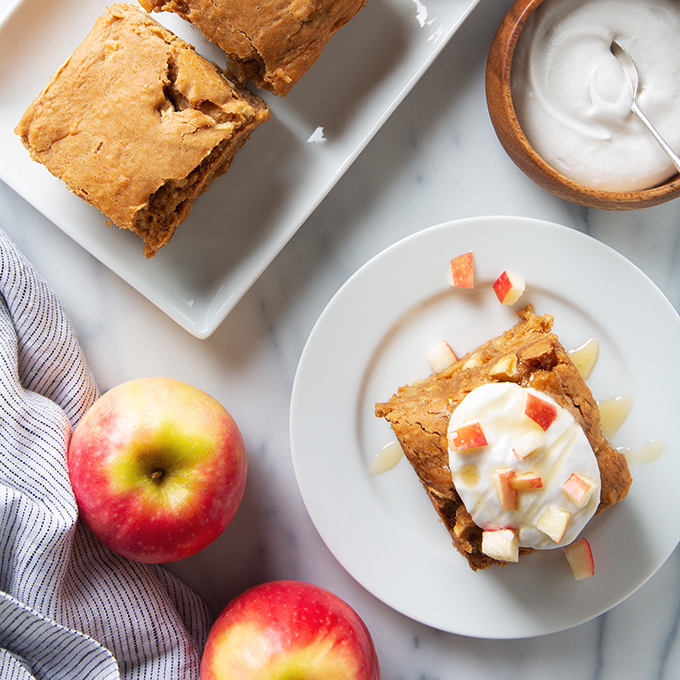 The thing that I really like about this apple snack cake recipe is that it hits the not-too-sweet sweet spot. This is thanks to the natural sweetness of the apples, which I include in three forms: chopped apple, applesauce, and apple juice. The apple juice is from a company called North Coast and it's my go-to for flavor and quality. It's unfiltered, so it has that delicious apple cider vibe, and it's also certified organic, non-GMO, and made from one ingredient—apples. North Coast also happens to be located in Sebastopol in Sonoma County, which is one of my favorite spots in all of the country. Aaron and I spent a month staying at a little airbnb in Sebastopol when we did our year-long road trip a few years ago and we fell head-over-heels in love with the town and, of course, the incredible produce there.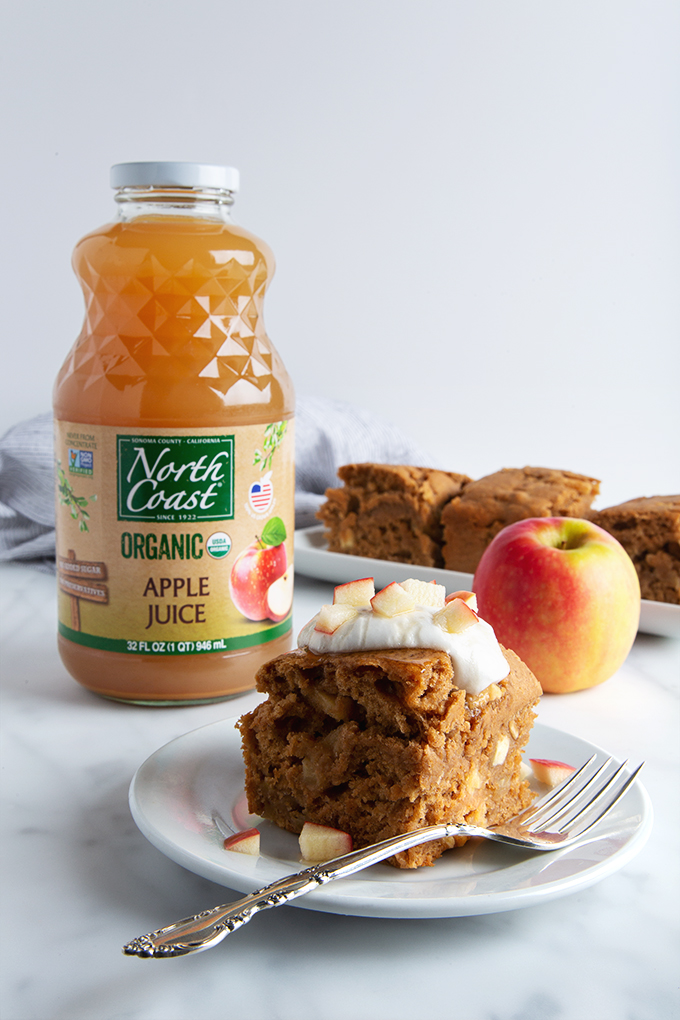 Most days I enjoy my apple snack cake as-is, but if you want to make it a little extra, it's particularly awesome topped with homemade coconut whipped cream, chopped fresh apple, and a drizzle of pure maple syrup. For kiddos, I think this is pretty much after-school snack heaven…
P.S. Want to win a $250 Visa gift card to fund a last summer adventure or your next grocery run? North Coast is currently hosting a giveaway—check it out on their Facebook page!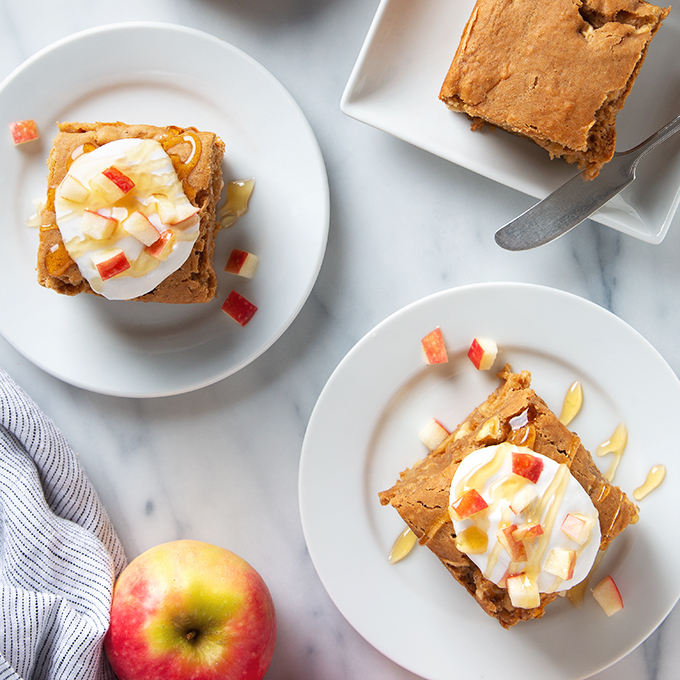 ---
Thank you to North Coast for sponsoring this post! We love their organic and non-GMO apple juice and cider, apple cider vinegar, and applesauce. You can find North Coast products on sites like Amazon and VitaCost, or check out their store locator to see if they're carried locally near you.