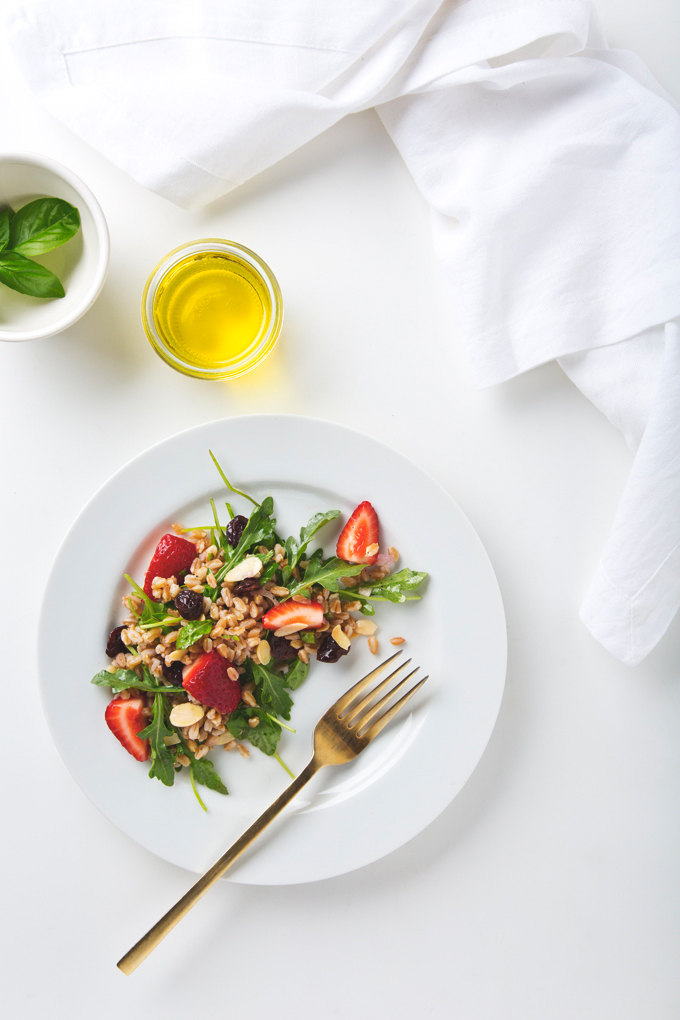 Tomorrow is September 1st. Can you believe it? This summer, like most, has flown by so, so fast. We filled our days with a lot of work and not enough downtime, and now we're thinking ahead to these next few weeks and trying to be more intentional about having some straight up fun.
It's been very hot in Boston (and everywhere?) for months now. Part of me is giddy for crisper, chillier fall days and the satisfying crunch of leaves beneath my feet. But then I immediately remember what season comes next, and I want to hang onto these last summer days for dear life—soak in that sunshine and vitamin D, load up on fresh fruits and veggies, and get back to figuring out how Aaron and I can be in Southern California right when Boston starts dipping below 50 degrees. #summerforever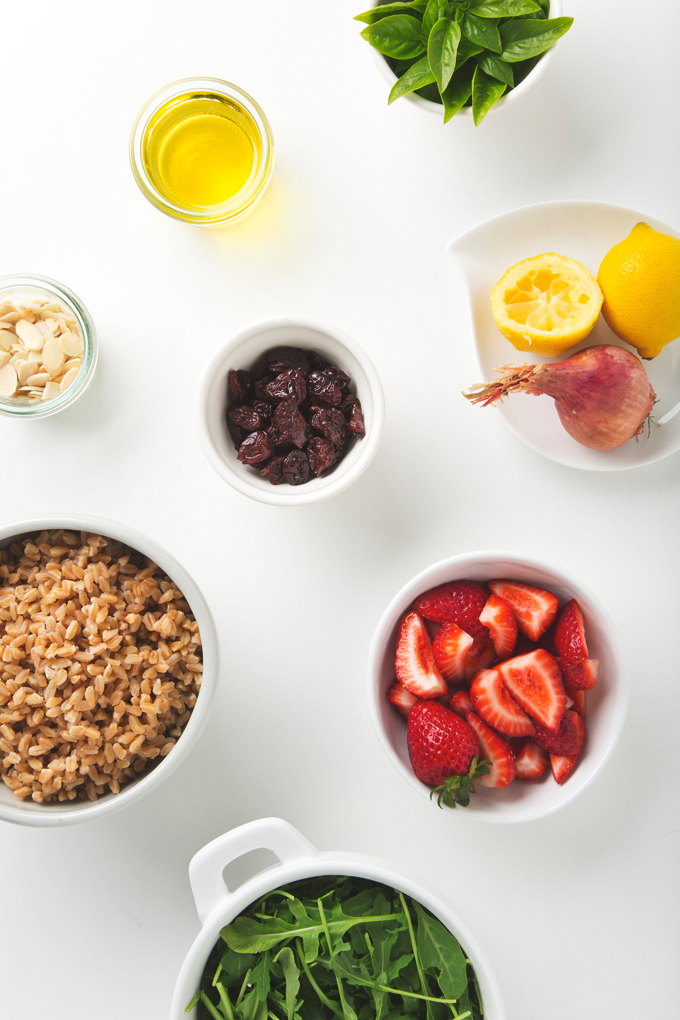 In terms of creating new recipes, I especially love this time of year. There's still a lot of amazing produce at farmers markets and grocery stores, our little container garden has hit its stride, and the days are just starting to cool down enough for us to begin craving heartier meals. For me, fusing light, fruit-filled salads with grains to give them a bit more heft is lunch/dinner perfection.
For this salad I'm checking all of the texture and flavor boxes: chewy farro, sweet (and brilliantly red) strawberries, tart dried cherries, crunchy toasted almonds, peppery arugula, and fresh basil leaves straight from our garden. The smell of that freshly picked basil…gah, I want to bottle it up!
I've been using organic, hydro-therm™ culinary oils from a company called Flora this summer, including the most flavorful extra-virgin olive oil, toasted sesame oil, sunflower oil, pumpkin seed oil, and perhaps my favorite—almond oil. Flora's low temperature pressing method protects the oils' omega fatty acids and the oils are all unfiltered and unrefined, which means you can really taste them in your recipes.
I wanted to play up the almond flavor in today's farro salad, so instead of using my go-to extra virgin olive oil to make a simple lemon dressing, I opted for a generous pour of almond oil, some minced shallot, and a little maple syrup for that awesome salty/sweet balance. It's a super quick and easy dressing, but I think you'll find that it really does take the salad to another level. We enjoyed it so much, I ended up making a second batch so we would have extra dressing handy for greens throughout the week.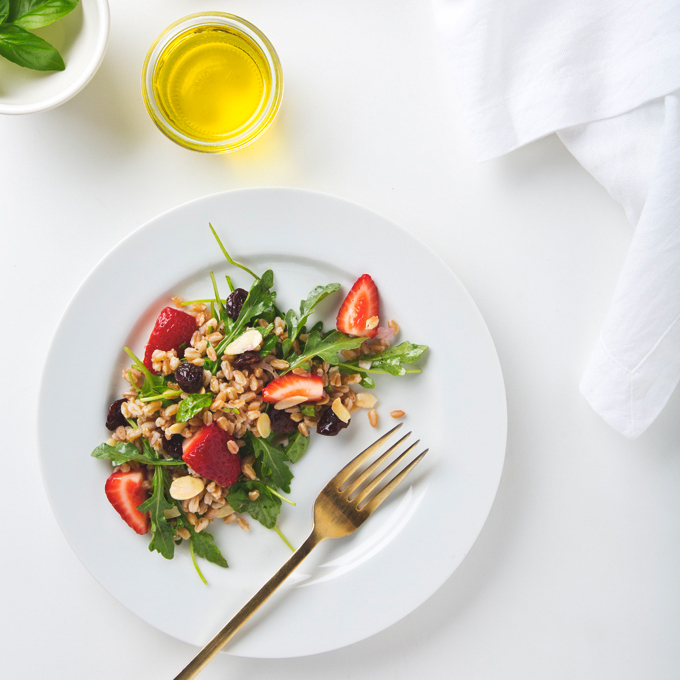 A big thank you to Flora for sponsoring this post! We love their culinary oils!