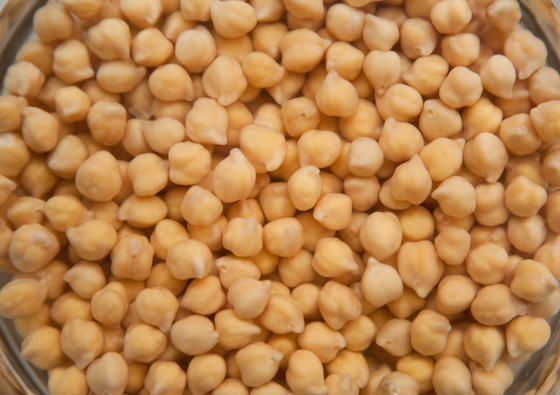 As Katie of Sweet Tater Blog so profoundly stated on Twitter yesterday: "if i could elect one food to be president of the world, it would be chickpeas."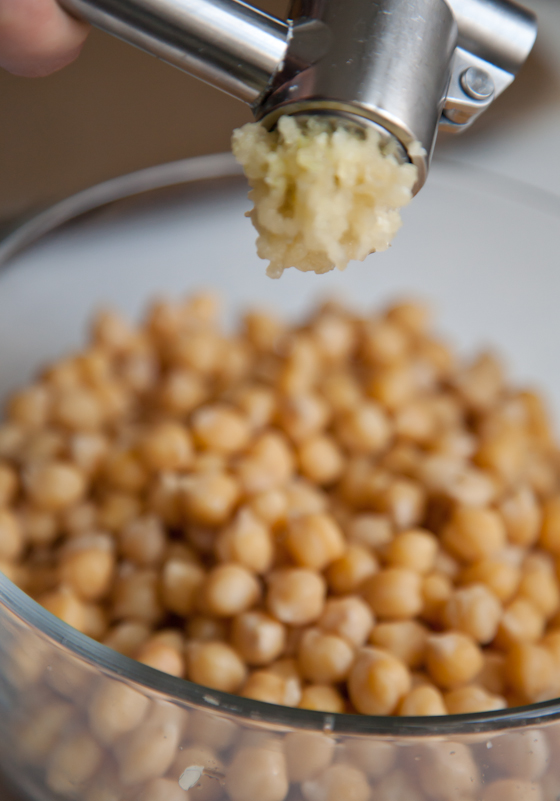 I often tell people that kale is my favorite food (surprisingly, my favorite food is not peppermint patties, pumpkin spice donuts, or even oatmeal raisin cookies). However, chickpeas are either tied for first or come in at a close second. I can't decide, and it really doesn't matter. I eat an obscene amount of both foods throughout any given week.
I like chickpeas in hummus, chickpeas in stew, and even chickpeas in baked goods. No recipe for that last one yet, but I should really get on that.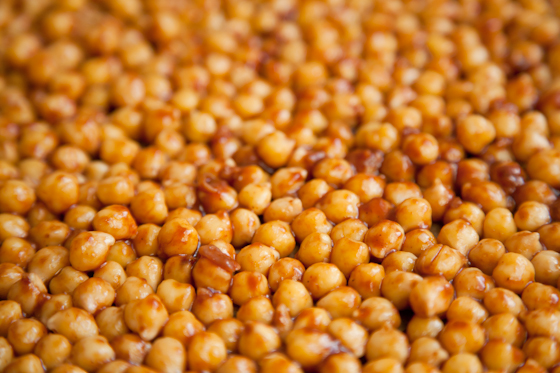 Recently though, my absolute favorite way to eat chickpeas is drenched in BBQ sauce, sprinkled with crushed garlic and a little drizzle of olive oil, and baked until perfectly chewy and crispy. And nearly every time I make them, I talk Aaron's ear off about how they taste just like chicken wings.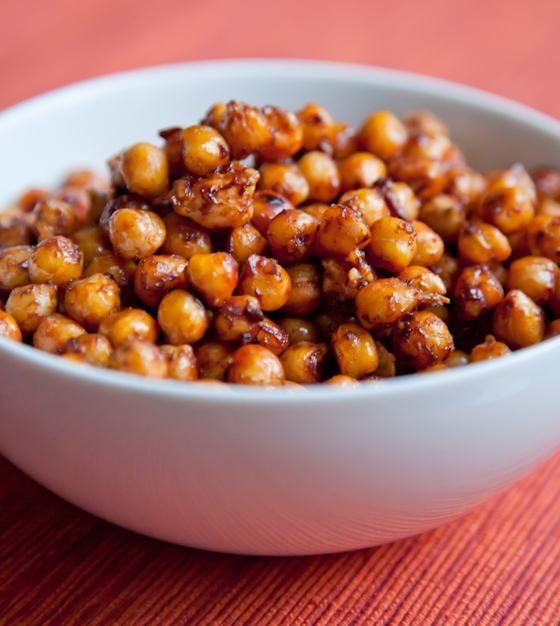 Aaron completely disagrees, and considering I haven't had an actual chicken wing that wasn't of the tofu variety in at least ten years, he's probably right. But my point is that these satisfy any craving you might have for barbecue, they make an excellent snack, and they're even better served alongside some baked kale chips. These, to me, are vegan comfort snack food at its finest. I just can't get enough.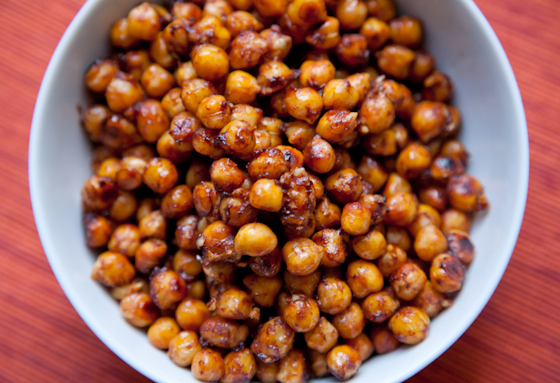 Author:
3 C. Chickpeas, cooked (about 2, 15 oz. cans)
1 Large Clove Garlic, crushed
1/4 C. – 1/3 C. BBQ Sauce, depending on personal preference (I like to use 1/3 C.)
2 Tsp. Olive Oil
Pre-heat your oven to 375 degrees F.
Line a baking sheet with parchment paper.
Drain and rinse chickpeas and place them in a large bowl.
Add the crushed garlic, BBQ sauce, and olive oil to the chickpeas and stir until the chickpeas are evenly coated.
Transfer chickpeas to your prepared baking sheet and spread into an even layer.
Bake for 35-40 minutes, stirring once after 20 minutes.
Allow to cool slightly and enjoy!
If possible, go with dried chickpeas over canned. The flavor and texture is a million times better, they're significantly cheaper, and the prep work is minimal. Simply rinse your dried chickpeas the day before you plan to use them, put them in a tupperware filled with water (completely submerge them in water – they'll absorb a lot), and allow to soak in the fridge overnight. Then, before you use them, dump the water and chickpeas into a pot and bring to a boil over high heat. Reduce heat to medium-low and allow to simmer for 15-20 minutes until cooked.
If you don't have parchment paper, I would recommend lining your baking sheet with aluminum foil coated in a little cooking spray. It can get messy with all of the BBQ sauce, and it's really nice to just be able to throw away the parchment paper or foil after these are done.