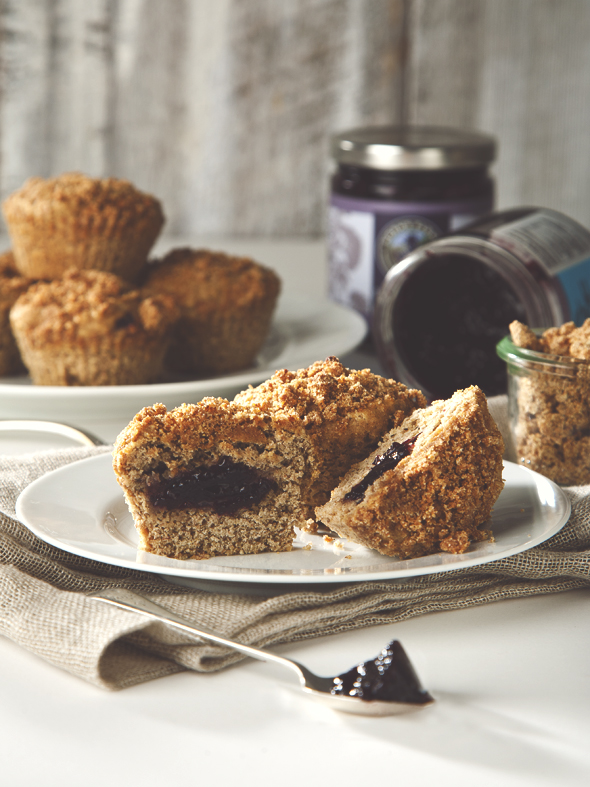 This post is sponsored by Norm's Farms.
My current recipe development process is to think about something I'd like to make, the main flavor I want to feature, and then what I can do to make it more interesting. I could stop there, but recently what's been happening is that I go on to ask myself "And then what would be good? …And then what would make that even better?" It's part of the reason I don't take recipe notes with pen and paper and instead have one super massive Google doc with my life recipe plans—the pen and paper method became illegible even to me. The downside is that the recipe notes happen when my hands are usually covered in chocolate and flour and so my keyboard is, um, sticky. Also, it's making for some very long recipe titles because I want to tell you every detail of the recipe in the title. Banana spelt muffins! Blueberry elderberry filling! Cinnamon streusel topping! (I'm working on this)
My thought process for today's creation went something like:
It's been a while since I made muffins. Maybe I should make them mini? No, I want full-size all the way. Oh, I could make banana bread! I love my banana bread recipe; that one never fails. I really need to use up the spelt flour before we move. I love spelt flour. If I had to choose a favorite flour, it would be spelt. …Okay, so banana muffins, but then what? Well, what if I put this elderberry jam in the center? It would be like a surprise when you cut them open! And some sort of topping? Like a streusel?! I haven't made a classic streusel before…wait, did I just make a coffee cake…muffin?!
I get really excited during the brainstorming phase, but even more excited when I share my latest recipe with Aaron and he does this little pause thing where he gets quiet for a couple of seconds, closes his eyes, and then looks at me and says in a very serious tone, "Amanda, these are really good. I could eat these every day." ← He says that about anything I make that he likes, which of course always makes me chuckle because I then visualize the absurdity of him eating all of these things every day.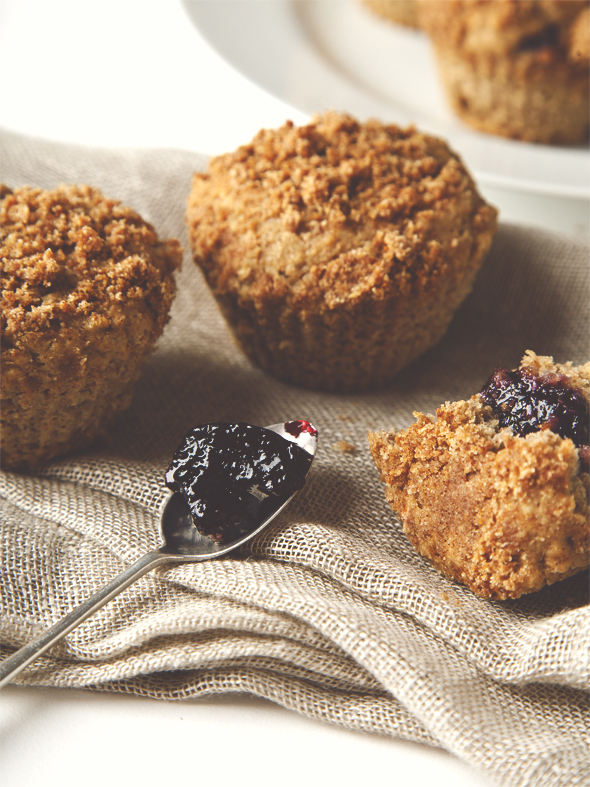 I kept debating about whether to use jelly or jam or preserves for the muffin filling, and then I got thoroughly confused about the difference between each and had to Google it. If you've ever wondered the same, my understanding is that jelly is made from fruit juice, jam from crushed fruit, and preserves from chopped fruit in fruit juice.
I was able to taste all three side-by-side when I received an adorable assortment from Norm's Farms, a small family business based out of North Carolina. They specialize in elderberry jams and extracts, with some classic flavor pairings like blueberry elderberry, and others like elderberry ginger pecan that are more unique. All are delicious and high in vitamins A, B and C, as well as iron and potassium, and what I especially like is that elderberry plants are a hardy perennial and naturally disease resistant, which makes for more sustainable farming.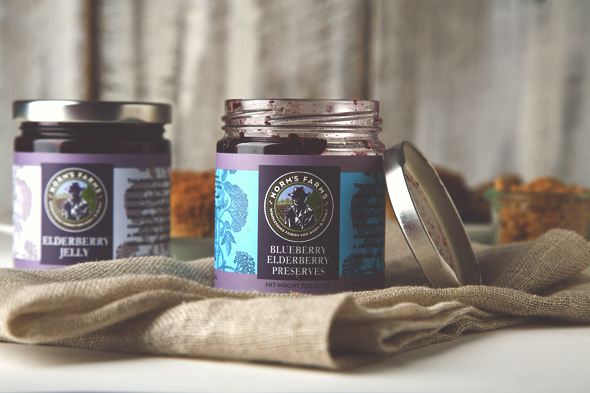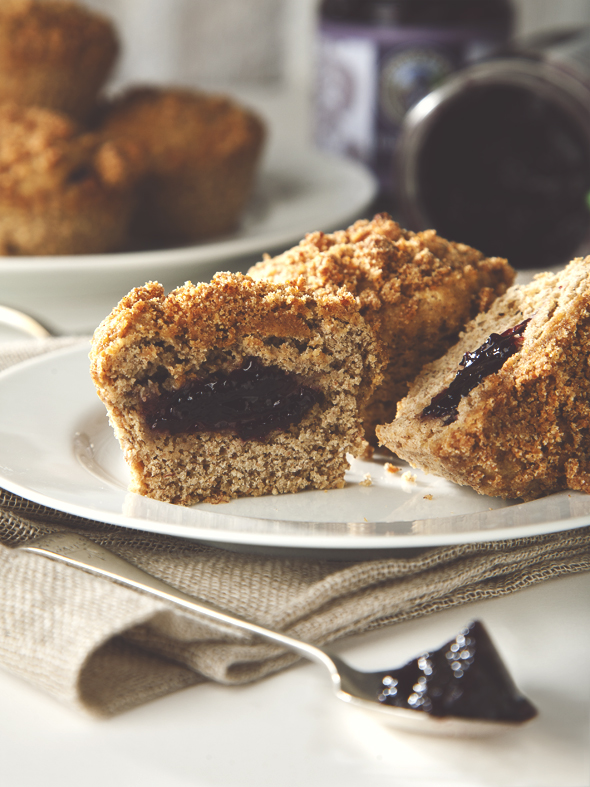 I ultimately went with the blueberry elderberry preserves in my muffins (in addition to eating it straight out of the jar), but jelly or jam would work equally well.