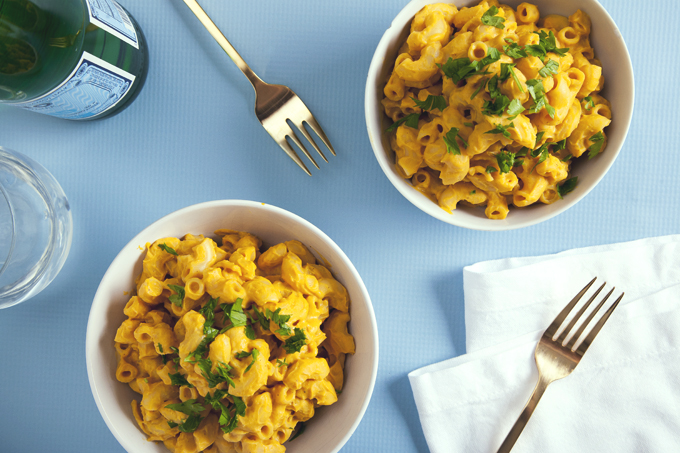 This is not exactly what I had planned to write about today. I mean, I planned to tell you about Butternut Squash Macaroni as a follow-up to my How to Peel and Cut a Butternut Squash post last week, but I did not intend to get all heavy as I'm about to do.
Let me preface this by saying I'm fine, Aaron's fine, and the puggles are…obliviously content and cuddly as usual.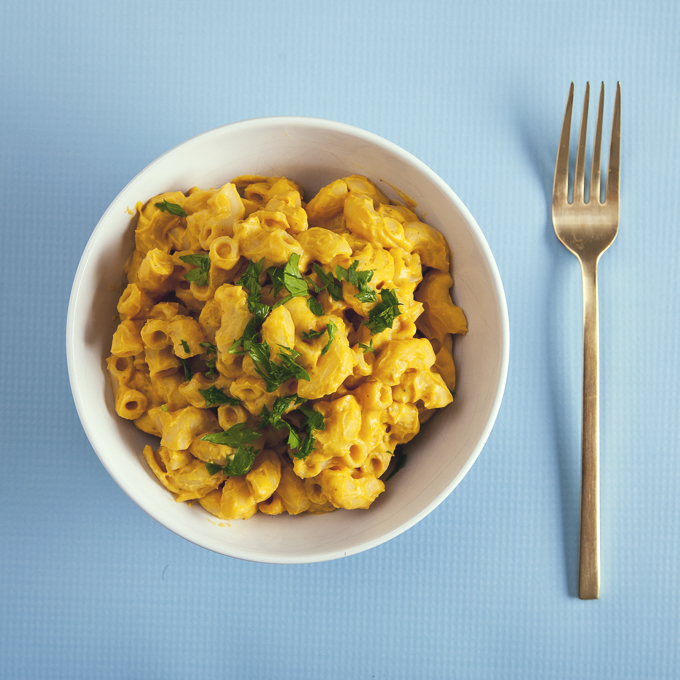 Since we moved from Brookline to Boston a couple of months ago, I've become acutely aware that I used to live in a very safe, very affluent, children-frolicking-in-the-parks sort of neighborhood. This is not to say that there was no crime, but the police logs were mostly sparse, with the occasional weekend noise disturbance (thank you, Boston University). I never ever felt uncomfortable walking by myself or at home alone.
Shortly after we moved, there were a series of scary muggings in nearby parks in broad daylight, and a few of them happened along the path I had chosen for my daily afternoon walks with Honey and Barley. This totally freaked me out, because I had chosen that walk thinking it was a really safe (and also very pretty) route to take. So, I changed our walk and upped my own vigilance (no earbuds, leave my purse at home, etc.), and I felt on edge and at the same time like I was overreacting.
We also made some changes to the security of our building, further fueled after we learned that the unit below us had been broken into a few years ago—again, in broad daylight on a Saturday—and we re-activated the previous owners' security system, which for some reason they hadn't used in years. The system wasn't reliably working though, and we even debated scrapping it, but ultimately we decided to spend a bit more and have a new one installed. That was last week.
Yesterday, I was upstairs working in our office with the dogs by my side and I heard what sounded like our door being unlocked. I thought maybe I was again being paranoid and confusing the noise with someone entering the other unit in our building, but then our alarm immediately chimed to announce the door was open before going into "burglary" mode. Just as quickly as it had opened, I heard the door slam shut. In the handful of seconds this was all happening, I simultaneously realized I had left my phone downstairs, decided to lock the dogs in the office to keep them from investigating whatever might be happening in our home, and stood perfectly still in the upstairs hallway. I wish I had thought to look out the window to see who broke in, but I didn't.
I remember when the security guy had come by to install the new system, he told me I might be surprised to learn that most break-ins happen during the day and even when you have security signs outside. We had the signs and our car parked in the driveway, and had I not activated the security system that day, there very likely would have been someone who made it past the door and into our home.
I don't mean to scare any of you; however, these last two months have reminded me of the importance of being proactive in our own safety, especially as women. I live in Boston, but in an area that's low crime and residential, and these situations can happen anywhere. One of the best things I did for myself was to take a series of self-defense classes last summer, offered for free by the local police through my all-women's gym. I didn't particularly enjoy the classes (even getting fake attacked is stressful!), but I learned a lot and I know I'm much better prepared to react should something happen to me or someone else in my presence. I mention this because I think it's worth looking into similar classes near where you live.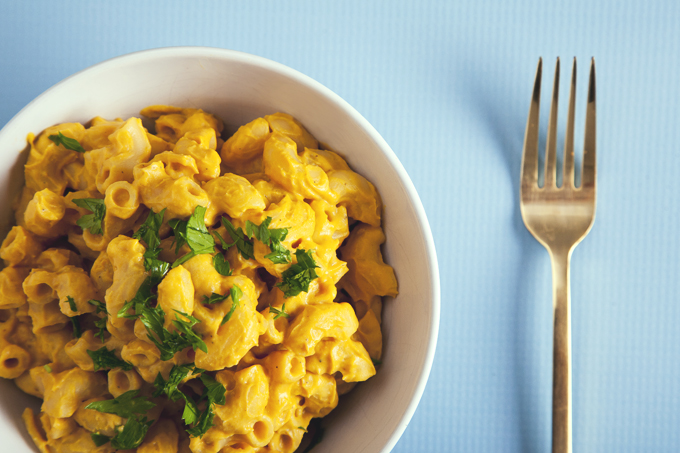 It took me a while to come down from what happened yesterday afternoon, and when I did, I dove straight into a giant bowl of this vegan mac and 'cheese'. I needed comfort in a big way, and I can't think of many foods that are more nostalgic and comforting than this dish.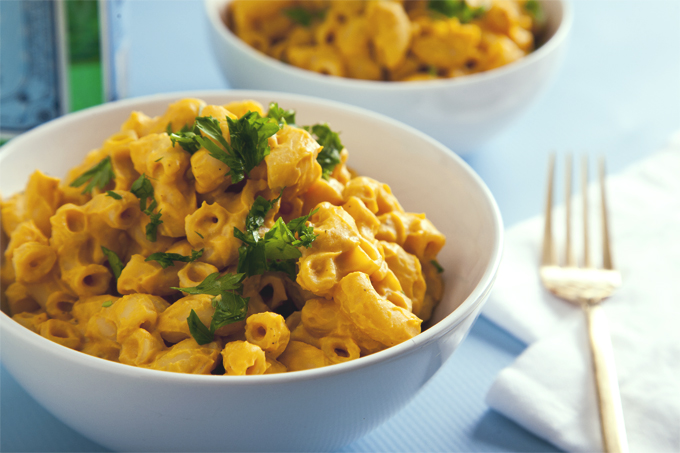 I hope your week has been better than mine, but if you are in need of a warming, satisfying meal (for reasons big or small or just because it's getting chilly outside), this butternut squash macaroni and 'cheese' will certainly do the trick.