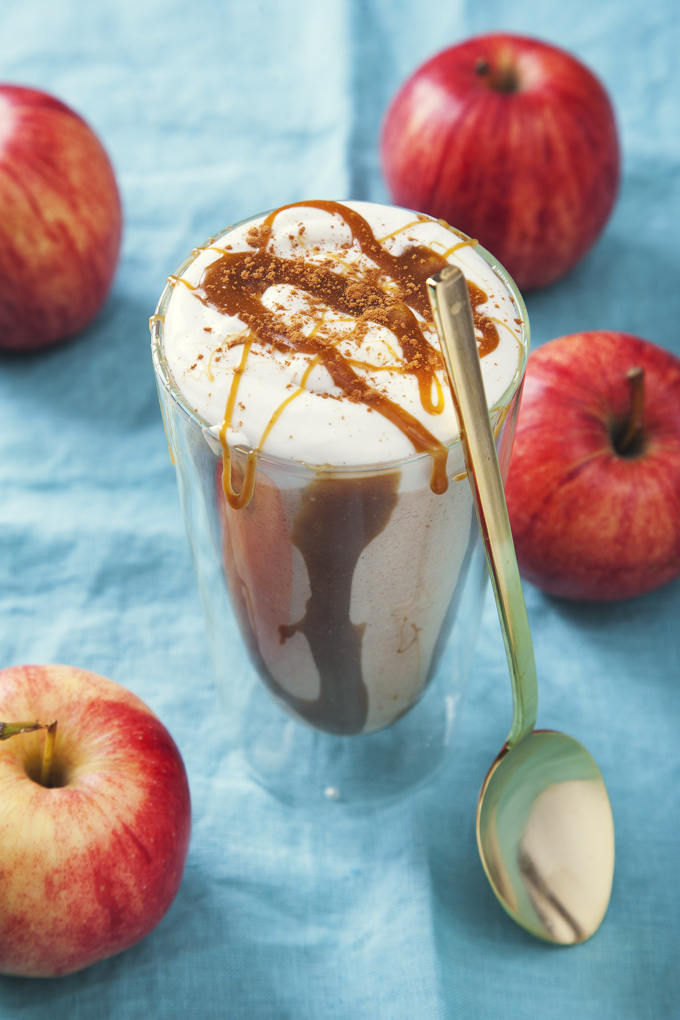 Put on your long underwear and ready a comfy seat by the fire: I've turned your favorite apple pie into a milkshake!
I'm not ready to admit that we're transitioning from Fall into Winter, as is evidenced by my drinking an apple pie milkshake while it SNOWED in Boston yesterday. What the what? It's too early! I'm not mentally prepared! I need to actually buy some long underwear and extra thick socks and yes, learn how to use a real wood-burning fireplace (I'm a pro at electric fireplaces).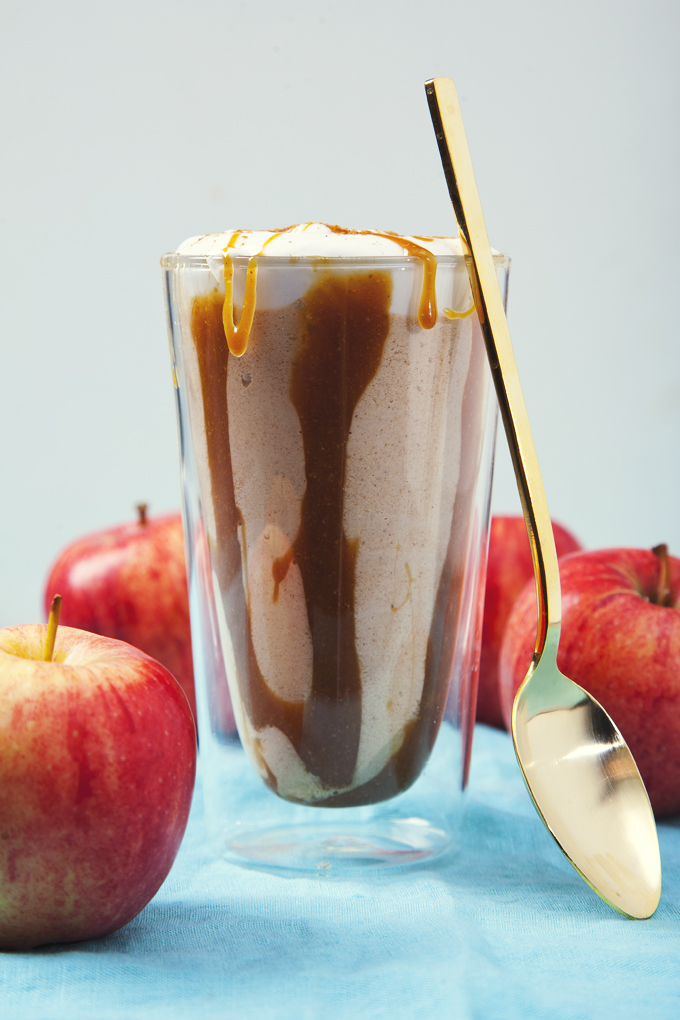 I'm planning to tackle vegan pies in the coming weeks, but for now, I'm still in a milkshake phase. Also, I've adapted to eat ice cream year-round. You sort of have to if you live in New England, otherwise ice cream season, like summer, feels much too fleeting. So, I took all of the wonderful flavors of apple pie—the apples (duh), the cinnamon, nutmeg, and cloves—and mixed it all together in rich coconut milk ice cream (sidenote: no ice cream maker necessary for this recipe!), which I then blended with apple cider, applesauce, and just a touch of pure, grade B maple syrup. I generously coated the sides of the glasses with 3-ingredient vegan caramel, topped it with coconut whipped cream, more caramel sauce, plus a few pinches of cinnamon. Not to toot my own horn, but I think I nailed it!
Take a moment to process this milkshake. (I'm taking a moment to re-live the experience of drinking it.)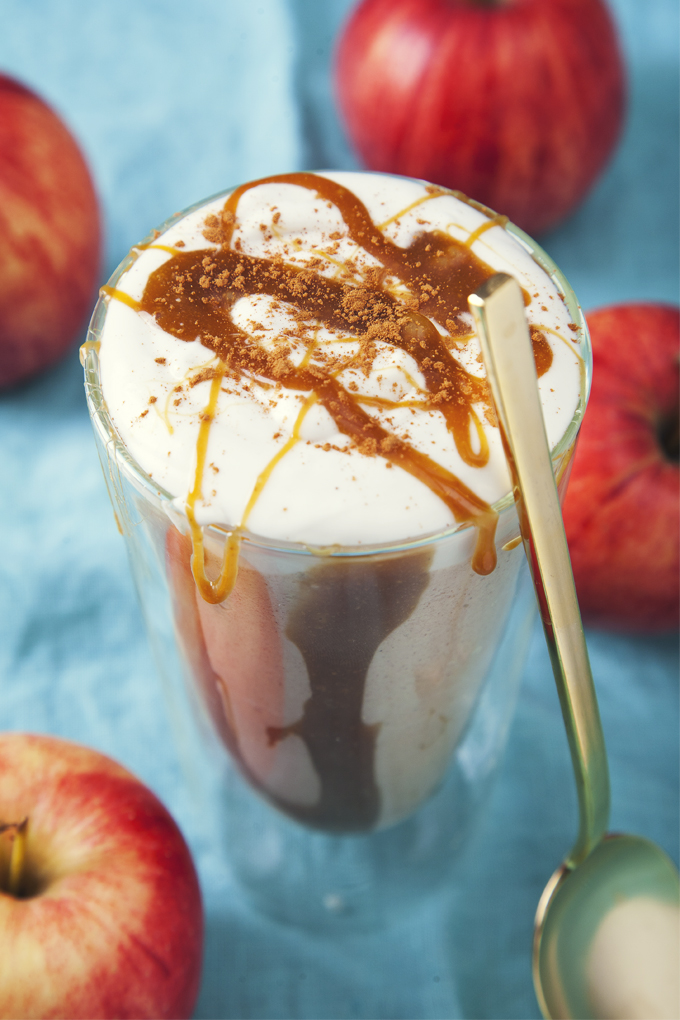 The combination of extra creamy, spiced ice cream, sweet apples, fluffy whipped cream, and chewy caramel—it tastes like you blended up a piece of apple pie a la mode…except no baking was required. And no dairy either. YES.