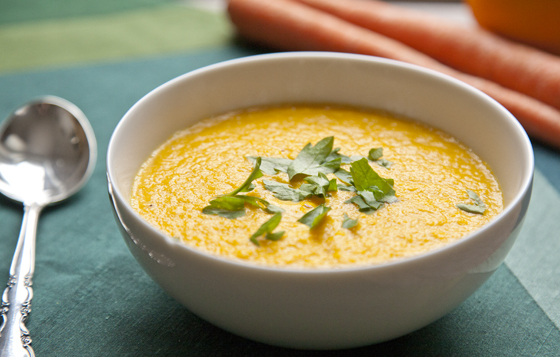 It was sort of an unspoken tradition that every time I would visit my friend, Jen, in NYC, we would walk from her Columbus Circle apartment to Bloomingdales on the Upper East Side. Only, we weren't there for the shopping (maybe some day…). We were there for the amazing frozen yogurt at their restaurant, 40 Carrots. And in the process of our quest for frozen yogurt, we both fell in love with their fresh and comforting carrot soup.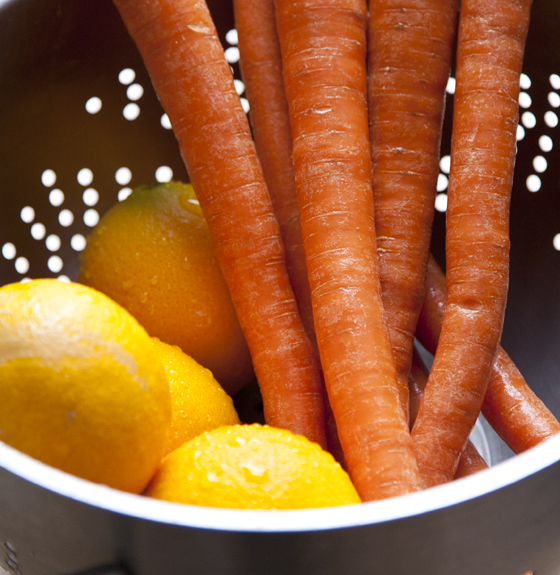 Jen has since moved out of the city to pursue med school, and I've recently discovered a 40 Carrots location around Boston, but it just isn't the same without her or the energy of the Upper East Side. So instead of feeling sad about it, I sought out to create a version of their carrot soup that's equally vibrant and delicious, and can be enjoyed in the comfort of my apartment. Preferably while catching up on the latest episode of Modern Family. While wearing stretchy yoga pants. And eating pumpkin pie ice cream for dessert.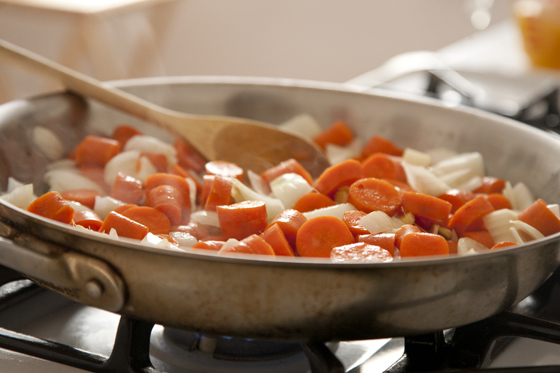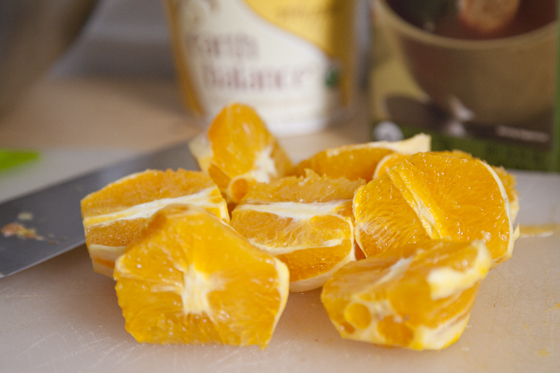 I'm not sure that 40 Carrots uses oranges in their recipe, but I had a huge bag in my fridge and thought a few oranges would add a bit of brightness, both in flavor and color, to this simple soup. Fortunately, I was right.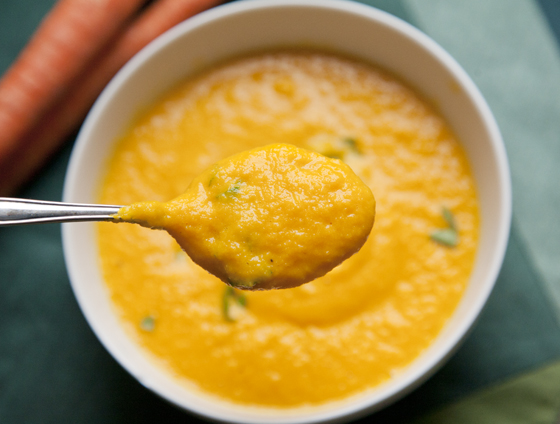 | | | |
| --- | --- | --- |
| Carrot Orange Ginger Soup | | |
Author:
The addition of orange adds a brightness to the more traditional carrot soup, while the ginger provides a small amount of warmth and spice. This soup is perfectly simple, allowing the carrots to really shine.
1 lb. Carrots, roughly chopped
2 Medium Onions, roughly chopped
1 Tbs. Fresh Ginger, finely chopped
1 1/2 Tbs. Earth Balance
4 Oranges, peeled and halved
3 1/2 C. Vegetable Broth
Salt & Pepper
Heat a large saute pan on medium. Once hot, add Earth Balance, carrots, onions, and fresh ginger.
Saute until vegetables are soft, about 10 minutes.
Add 2 C. vegetable broth to vegetables and allow to simmer for 5 minutes.
Place cooked vegetable mixture and oranges in a blender and blend until smooth, about 1 minute.
Add remaining 1 1/2 C. vegetable broth and salt and pepper to taste. Pulse quickly to combine.
Serve hot or cold!
This will keep well in the fridge for several days, but can also be frozen. I recommend adding a little vegetable broth before re-heating, as it tends to thicken over time.
Using 3 1/2 C. of broth created approximately 8 C. of soup.