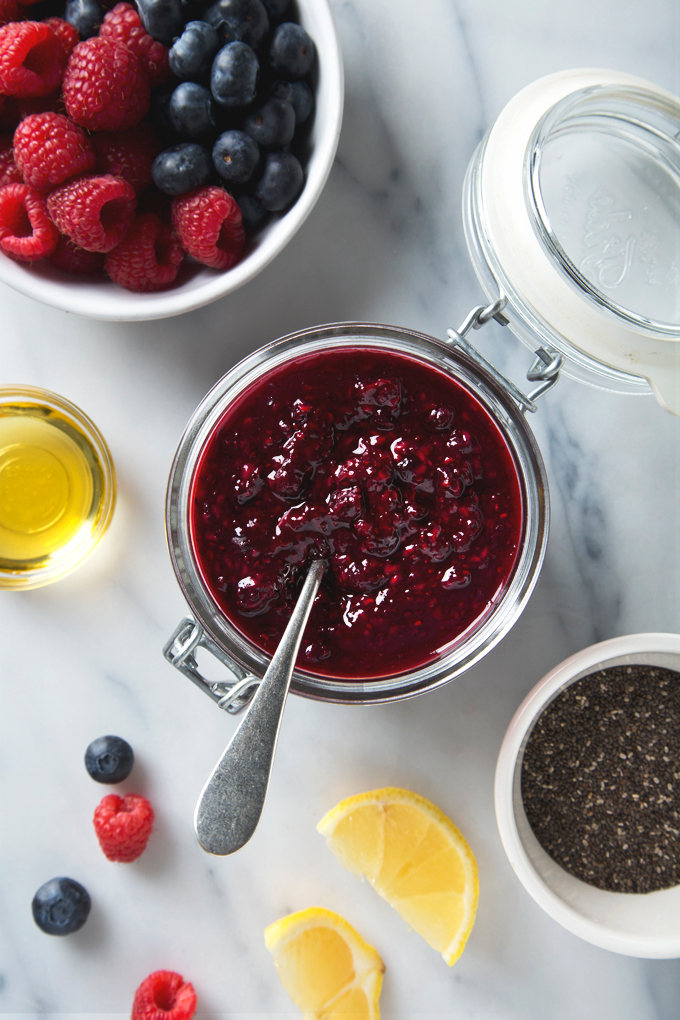 About a year ago I decided it was time to reign in our grocery spending, clean up my diet, and stop relying so heavily on packaged convenience foods. This included things like pre-made veggie burgers, granola, non-dairy yogurts, creamer, and jam (basically, a lot of everyday staples with sneaky ingredients like "natural" flavors that I would never add to my food if I were making it myself). I took an inventory of the convenience foods on our grocery list and came up with really simple recipes to replace them. Today I'm sharing my go-to recipe for chia seed jam, and if you're anything like me, you're going to want to put this on everything.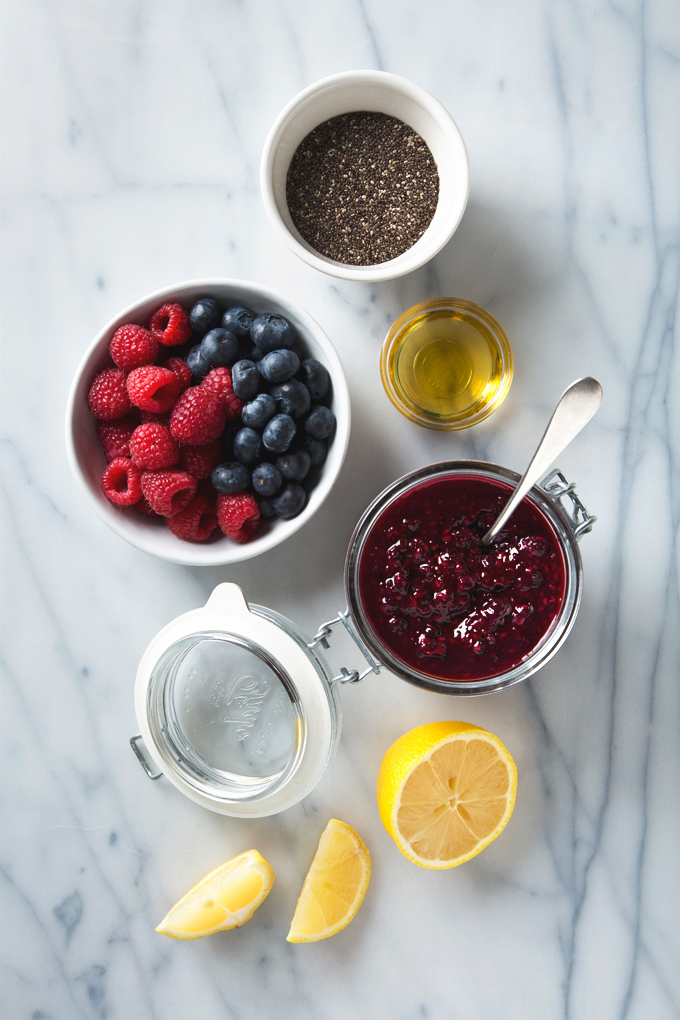 To make chia jam, all you need are 5 basic ingredients: frozen fruit, maple syrup (or agave, stevia, etc), chia seeds, lemon (juice + zest), and a tiny splash of vanilla. Defrost the fruit, simmer it with the maple syrup and chia seeds for 10 minutes, then stir in the lemon and vanilla. It will make your house smell amazing (definite pie filling vibes!), you can use whichever fruit(s) you like, and you get to control the sugar. My favorite flavors are wild blueberry, cherry, and raspberry chia jams, and in summer I love to do a combination of strawberry and peach.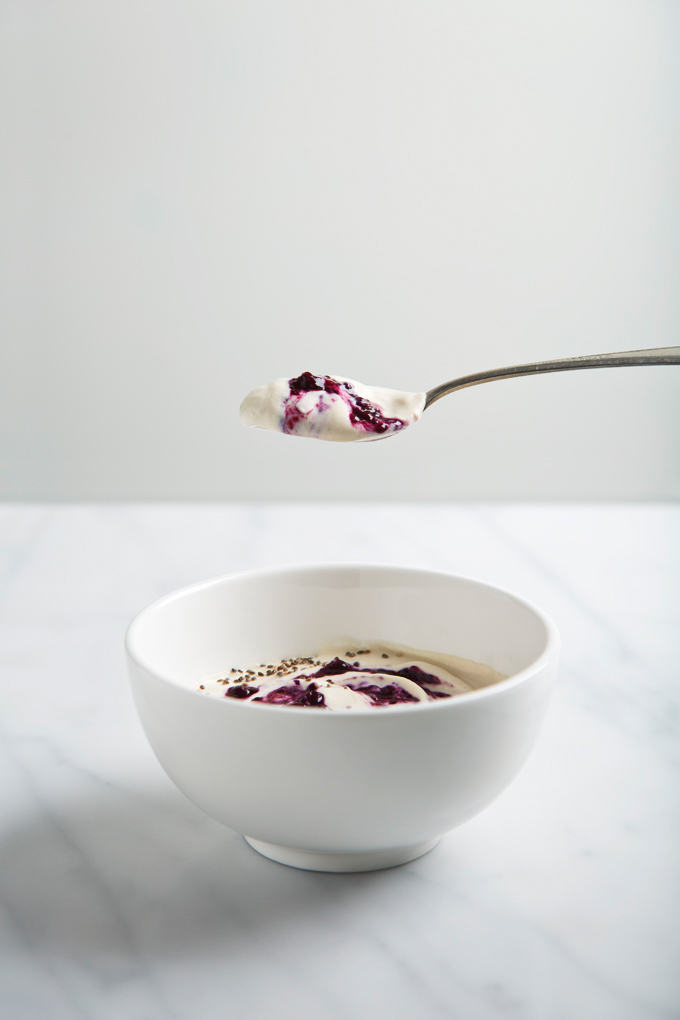 You can slather your chia jam on toast, mix it into cashew yogurt, or make one very killer pb & j sandwich. I also like to add it to oatmeal or as a sauce for banana soft-serve, and—full disclosure—sometimes I just eat it straight out of the jar.