It's that time of year when we need to get serious about one very important thing: hot chocolate! I'm not a fan of temperatures below 70 degrees (maaaaybe high 60s is okay) and indulging in really good vegan cacao hot chocolate is one of the small ways I make cold late-fall and winter days more enjoyable.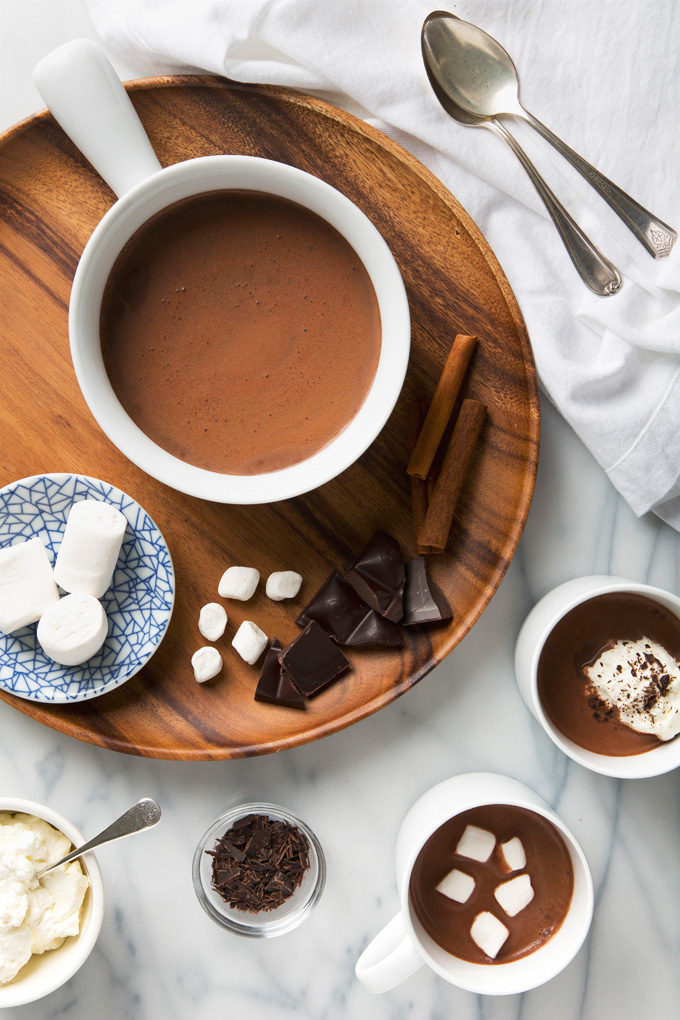 This almond milk-based cinnamon cacao hot chocolate is Aaron and my go-to dessert at least a few times a week, usually enjoyed by our fireplace in the evenings (one of the best things about our condo) but sometimes in the afternoon when golden hour happens at 3pm and I'm seriously dragging. You can use regular cocoa powder, although we like it best with rich, raw cacao powder. Raw cacao is great because it's alkalinizing and brimming with antioxidants, and it tastes even better with a generous sprinkle of cinnamon, a splash of vanilla, and a little pure maple syrup to sweeten it up. I add the ingredients straight into my saucepan, whisk to combine, and then heat it on the stove. It takes five minutes, and hooray! There's only one pan to clean.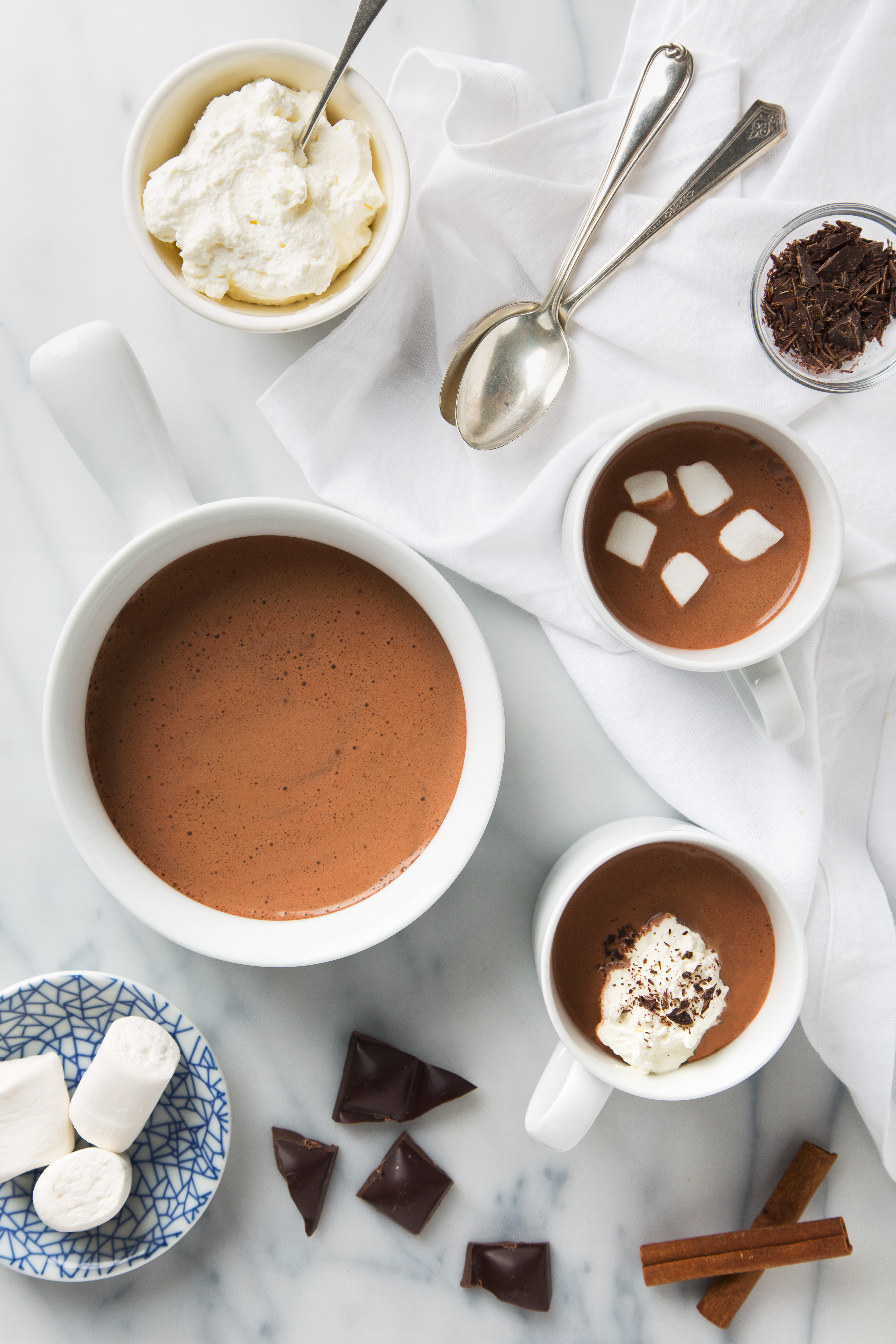 You can enjoy your cacao hot chocolate as-is, dress it up with a few vegan marshmallows, or add a dollop of coconut whipped cream and some dark chocolate shavings. I love the coconut whip and chocolate shavings combo, although I have a sweet spot for those cute mini marshmallows too.