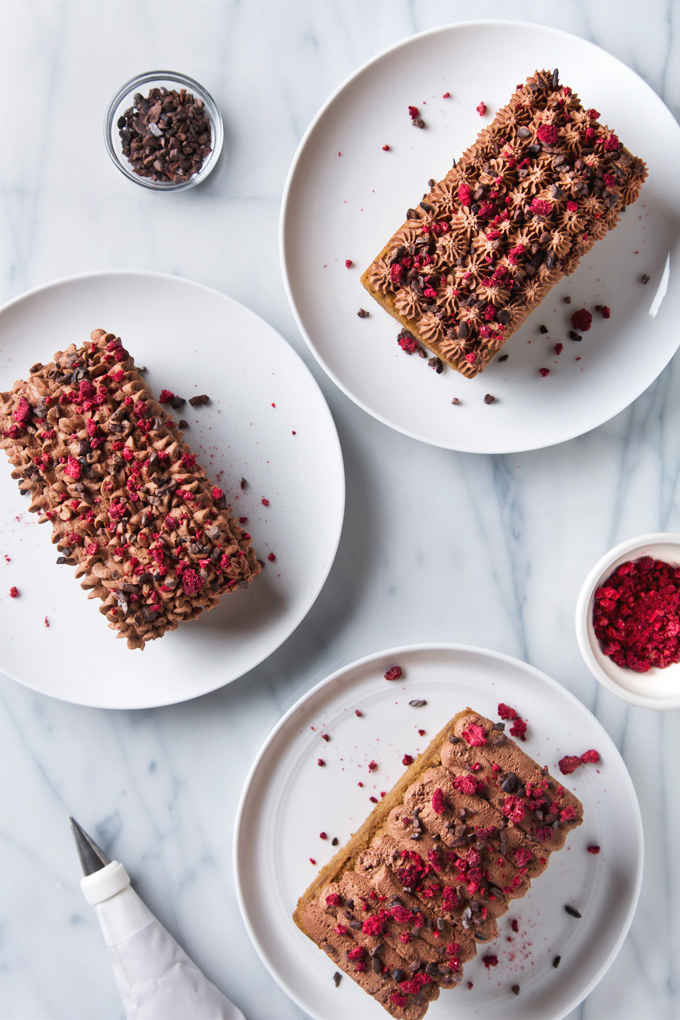 Now that the weather's finally warmed up, I've been enjoying a lot more salads, green smoothies, summer berries, and…breakfast cake. It's not like eating cake for breakfast hasn't been done before, but if you're like me, it's usually been in the form of standing over the kitchen sink taking bites of leftover birthday cake (extra frosting, please) straight from a tupperware in between sips of coffee. That's fine every once in a while, but what if you want to eat cake for breakfast and not kinda sorta regret it immediately after?
With that goal in mind, I'm very excited to share a recipe for mini vegan breakfast cakes that are wholesome, subtly sweet, high in protein, lightly caffeinated, and they include superfoods like maca, reishi, and ashwagandha. Oh, and there's frosting too!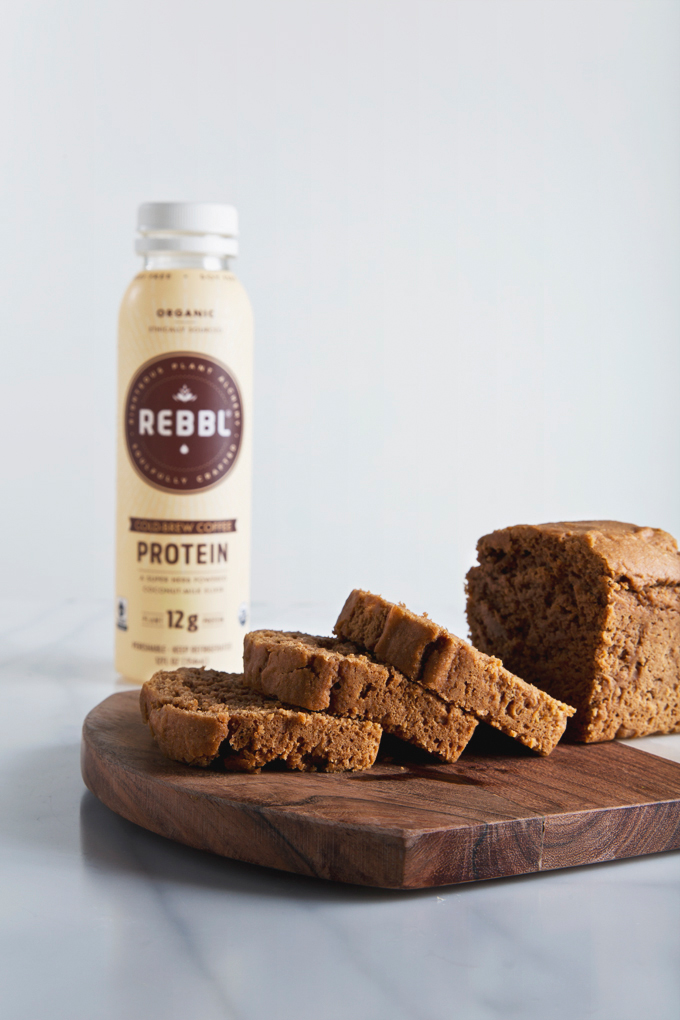 The star of this cake is REBBL's Cold Brew Coffee Protein drink. It has 12 grams of plant-based protein in one serving, plus all of those wonderful super-herbs I mentioned. The maca supports energy levels and balanced hormones, the reishi helps with detoxification, and the ashwagandha—one of my favorite super-herbs—supports endurance, cognitive function, and relaxation. I started taking an ashwagandha supplement at the recommendation of a nutritionist during a very stressful time and now I don't go a day without it. I like it even better when I can take it via Cold Brew Coffee Protein.
To keep the protein high in this cake, I used a mix of whole grain spelt and chickpea flours. For folks who are gluten-free, I also tested this recipe with a gluten free 1-to-1 baking flour. If you go that route, your cake will be lighter and rise a bit more, but the crumb is a little more delicate and there's considerably less protein (the gluten-free flour I used has 2 grams of protein per 1/4 cup, spelt and chickpea flours have 4 and 6 grams of protein, respectively).
And because cake isn't really cake without frosting, I made a quick batch of chocolate coconut whipped cream. It was my first time adding chocolate and now I'm feeling like I may never make plain coconut whipped cream again. The combination of the coffee flavored cake with the chocolate coconut whip is so good!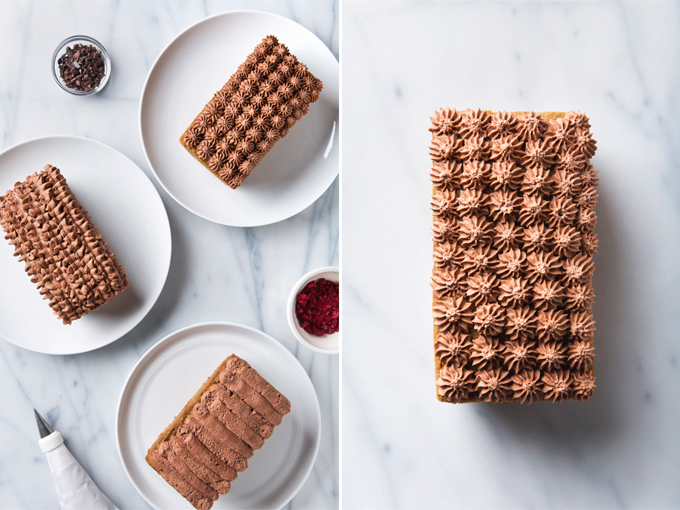 As a finishing touch, I recommend topping your cakes with a sprinkle of cacao nibs to really bring the chocolate/coffee flavor home, plus some crushed, freeze-dried raspberries for color and brightness. This cold brew protein breakfast cake is just as filling as your usual bowl of oatmeal, but much more fun to eat!
P.S. You'll have about 1/2 cup of the Cold Brew Protein drink left after you make your mini cakes. Feel free to enjoy it while the cakes are in the oven, or save it for sipping alongside your cake. ♥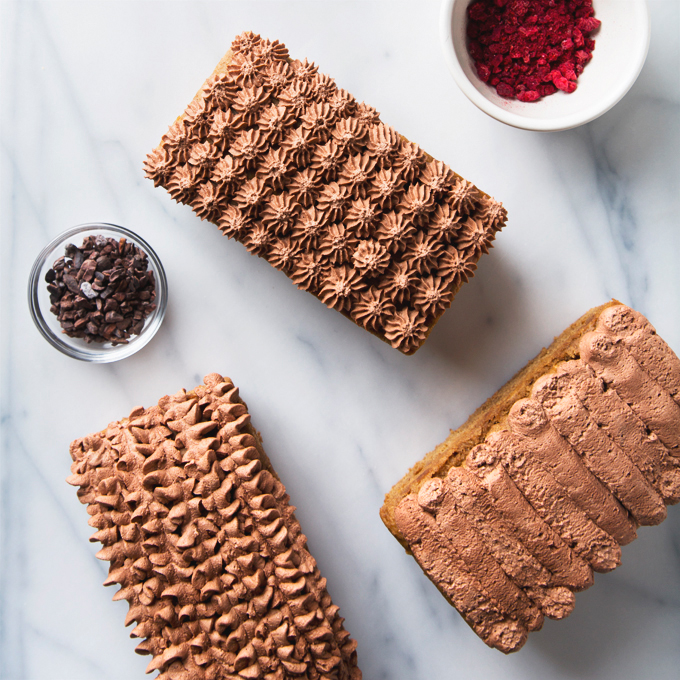 ---
Thank you to REBBL for sponsoring this post! We love their Super Herb Elixirs and Plant-Based Proteins, especially because when you buy any of their beverages, you help give back 2.5% of every purchase to Not For Sale in their mission to eliminate human trafficking and uplift vulnerable communities around the globe. Check REBBL's store locator to find their drinks near you!