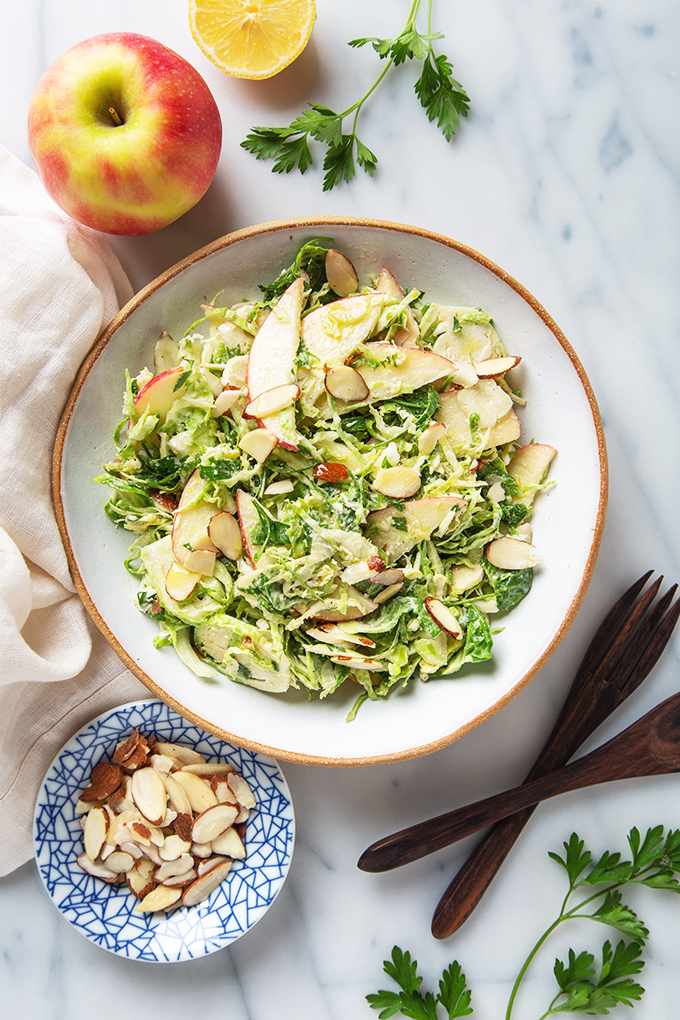 There's a lot to love about coleslaw: it's creamy, crunchy and so perfect as a no-fuss summer side. But most coleslaw is drowning in heavy mayonnaise, which is the exact opposite of what we actually want to be eating when it's hot outside.
Today I'm sharing a lighter-but-still-creamy twist on the classic recipe, with shaved brussels sprouts instead of cabbage, chopped fresh parsley, sliced apple, and almonds for extra crunch. The dressing is a 5-ingredient maple mustard vinaigrette that's quickly become a favorite for Aaron and me (think: honey mustard vibes).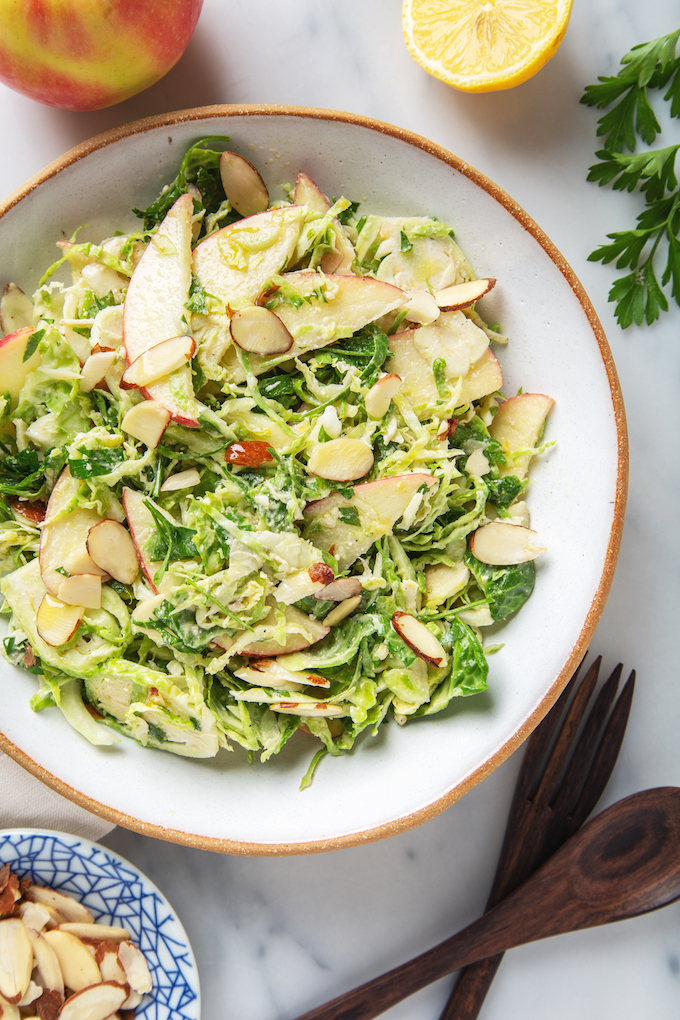 This vegan coleslaw comes together in about 20 minutes, and you can easily bulk it up with some chickpeas (or other beans) if you'd like to serve it as more of a main meal. Yet another way to enjoy brussels sprouts, and I promise—you won't miss the mayo one bit!