That title pretty much describes my food choices over the last week. It would probably be faster for me to tell you what I have not put pumpkin in. Um…salad…hummus? Although, I'm certain there's a pumpkin hummus recipe out there. I bet it's good, too.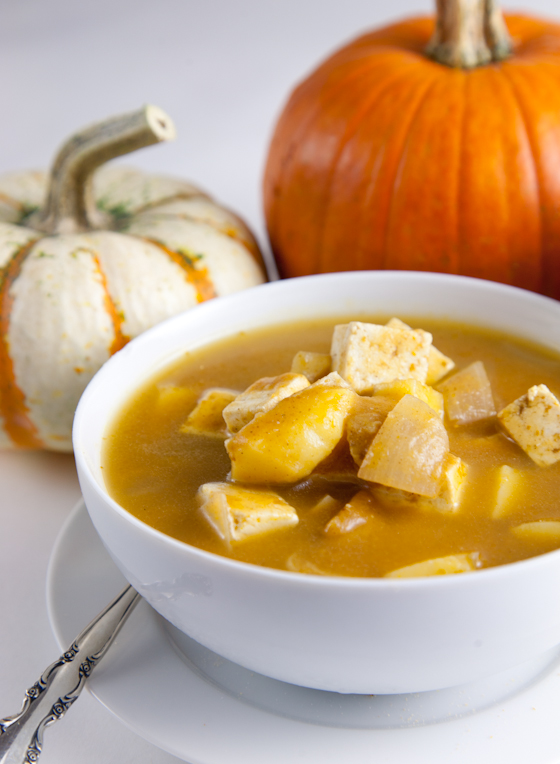 In between bowls of pumpkin potato soup, my usual smoothies, snacks, and desserts have all been replaced with pumpkin versions. I wouldn't exactly call these recipes, but here's how I've been enjoying pumpkin recently…
Pumpkin Protein Shakes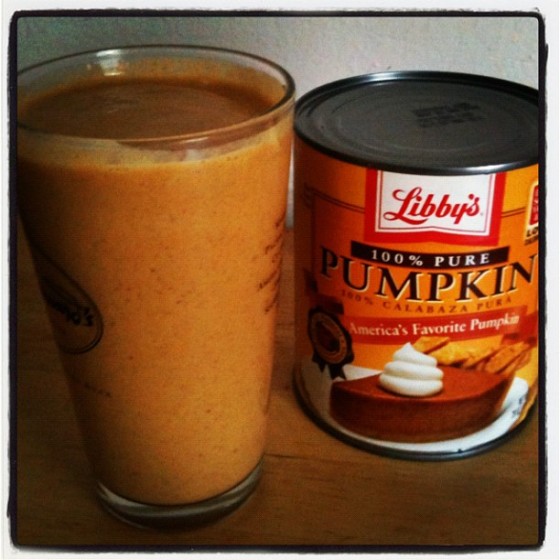 One cup of unsweetened almond milk, a banana, about a third of a cup of pumpkin puree, half a teaspoon of pumpkin pie spice, a scoop of vanilla protein powder (I like the Vega Performance Protein), and a handful of ice. Blend and devour. It reminds me of pumpkin cake batter, which is always a good thing.
No-Bake Pumpkin Pie Filling
Okay, so it's not exactly pumpkin pie filling, but the flavor is similar and it takes like thirty seconds to pull together. Half a cup of pumpkin puree, a couple of tablespoons of full-fat coconut milk, a teaspoon of pumpkin pie spice, half a packet of NuNaturals stevia, and a small handful of pecans for crunch. Mix everything together and take a moment. This snack is so good.
Pumpkin Banana Soft-Serve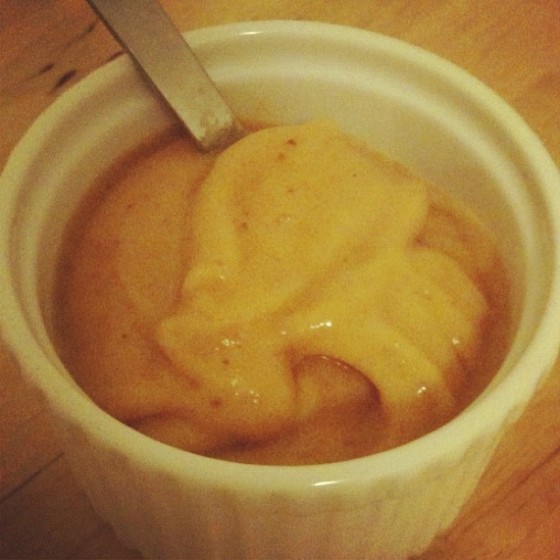 I eat some version of banana soft-serve for dessert several nights a week and I have been for years. For some reason, it never occurred to me to add pumpkin. I know! I'm just as surprised as you are. You can make this in the food processor or high speed blender: one frozen banana, one quarter cup of pumpkin puree, scant teaspoon of pumpkin pie spice, pinch of xanthan gum (optional, but it helps to thicken it), and just enough almond milk to allow it to blend. You can omit the milk if you're using a food processor, but I typically need a tablespoon or two to get things going in the blender.
Seriously, why have I not made this sooner?! I actually thought to myself – who needs self-serve fro yo when you can make this? That's a big deal.
…
If you're looking for other pumpkin recipes, I've got you covered: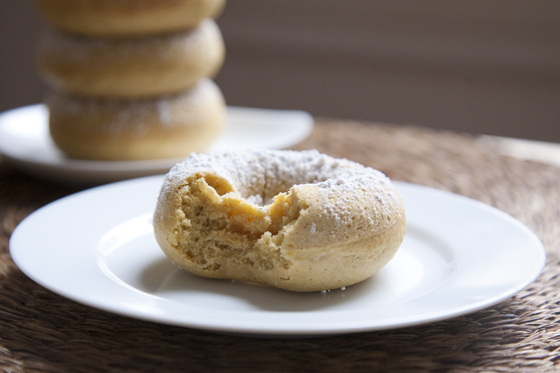 Pumpkin Chocolate Chip Bread (I'm planning to attempt a gluten-free version soon…)
Pumpkin Pie Ice Cream Sandwiches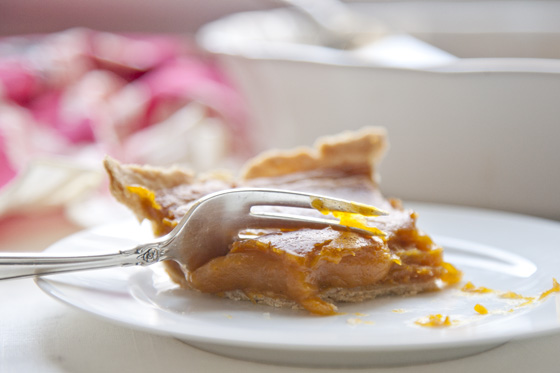 What's your favorite way to enjoy pumpkin? Because clearly, I don't eat enough of it and I need ideas.
P.S. I just added a pumpkin category. It seemed necessary.