For the last few months, Aaron and I have been making a concerted effort to get out of our usual food ruts and try new recipes. We've been gravitating towards meals we would order at restaurants or get as take-out, and trying our hand at simplifying them into homemade versions that are easy enough to tackle on busy weeknights. That's how our favorite Tofu Banh Mi Bowl came to be, and also how this easy Vegan Pho made its way to the top of our must-make list.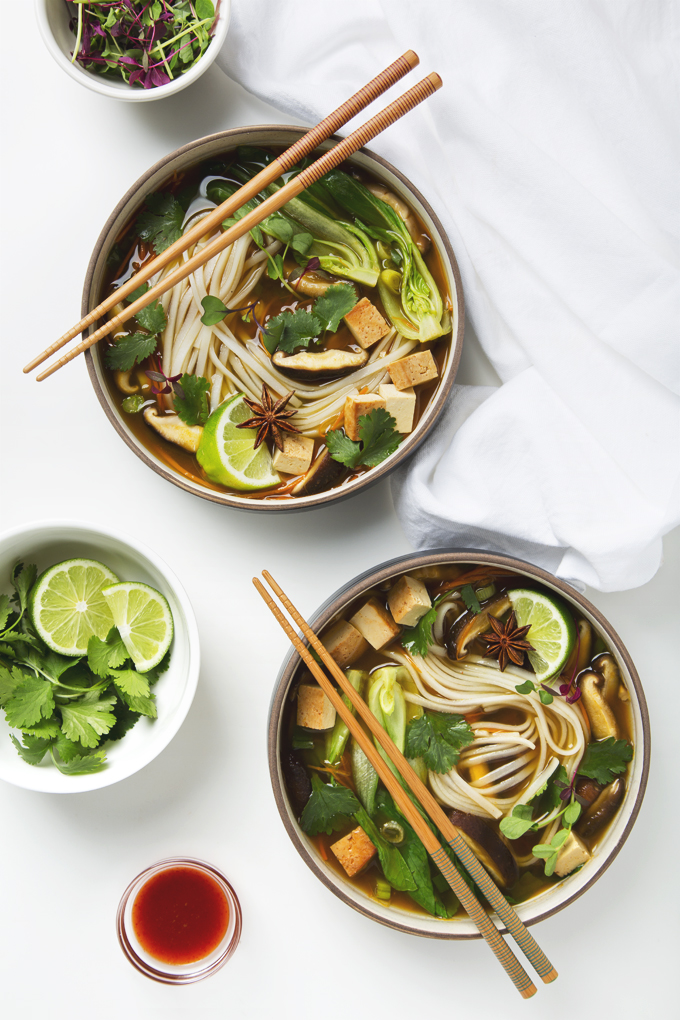 I am such a fan of broth-y soups, especially when they involve chewy rice noodles and finely sliced vegetables. I had previously held off on making pho because I'm by no means an expert in Vietnamese cooking and I was a little intimidated by the broth. If you're a regular reader, you might also remember that while I love vegetables, I don't have much patience for anything other than rough chopping them. That all changed late last year when I received the Börner V5 PowerLine Mandolin (which I swear by whenever I make Banh Mi Bowls) and their Roko Julienne Slicer. For today's recipe, I was able to use the Roko to julienne ginger and carrots in under 5 minutes, and dice an onion so fast I didn't even shed a single tear! Another happy result was that because I was able to slice my veggies really thin, all of their flavor was extracted with a quick simmer and my broth ended up becoming very flavorful in hardly any time at all.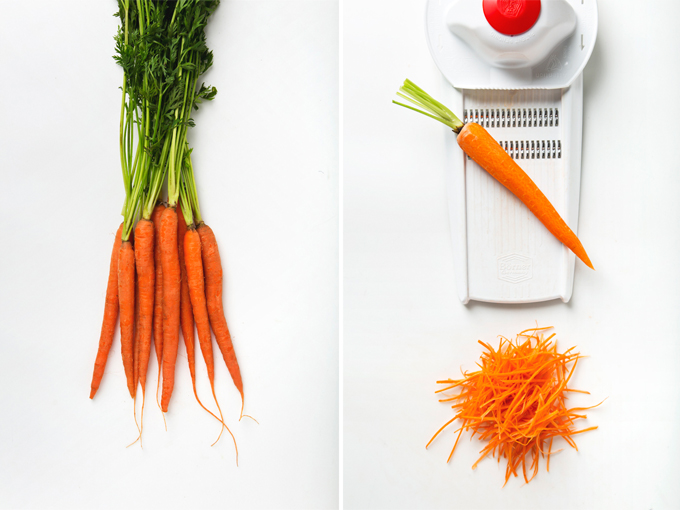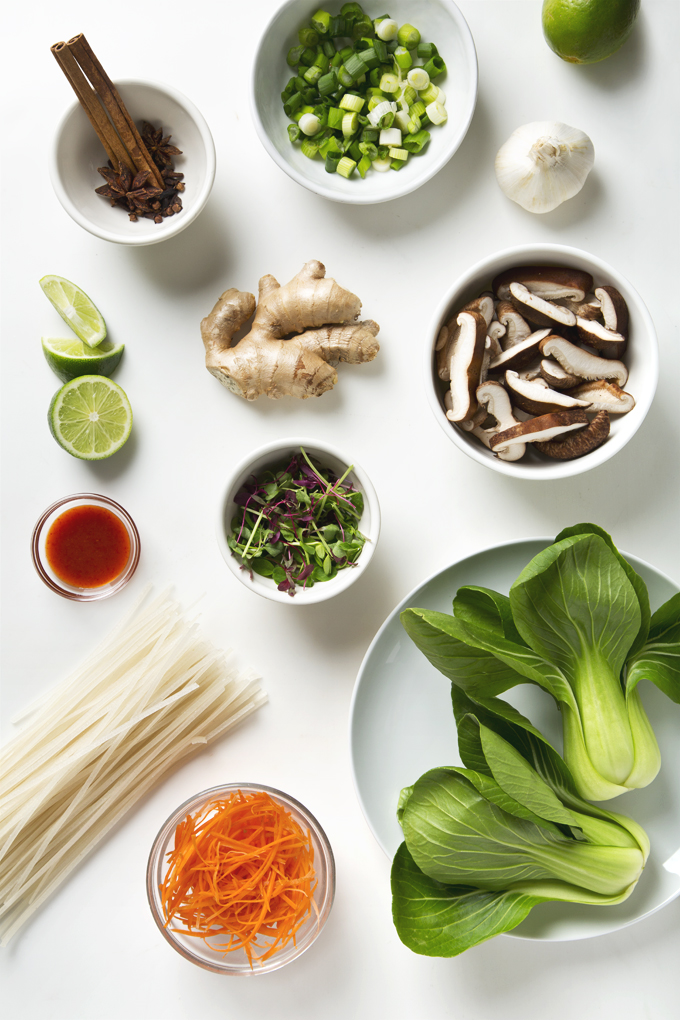 Initially I wasn't sure how much I could simplify vegan pho without compromising on taste. In the end, both Aaron and I were blown away with how awesome this recipe turned out. I love the unique flavor that the star anise, cloves, and cinnamon stick lend, the noodle-y texture of the julienned carrots, the vibrant green bok choy, and the meaty sliced shiitake mushrooms. We like to top ours with baked tofu for protein, lots of bean sprouts, chopped fresh cilantro, a squeeze of fresh lime, and sriracha for heat. This is one of those meals that has all of the great flavors of your favorite restaurant version, but it's prepared in a really wholesome way and for a fraction of the cost. It turns out that it is possible to make delicious vegan pho at home, and in 30 minutes to boot.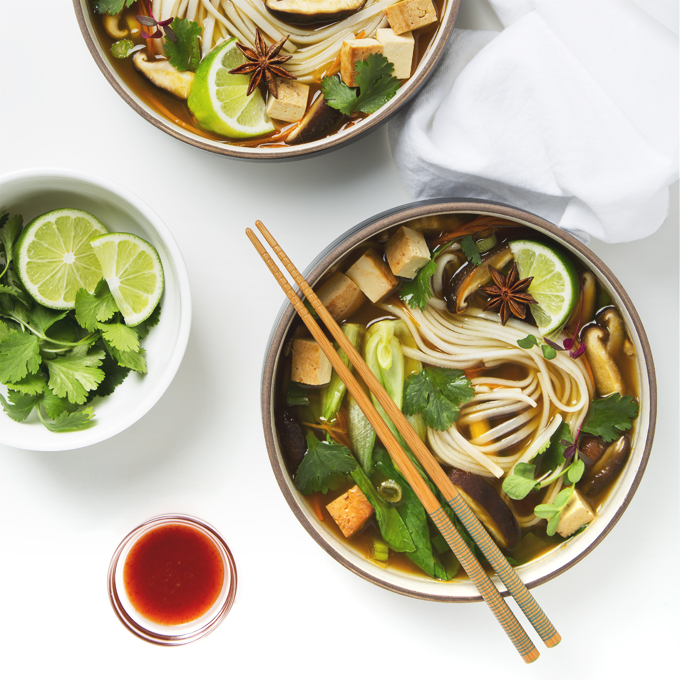 ---
The giveaway has ended.
Börner is generously giving away their Roko PowerLine Julienne Slicer to one lucky P&H reader! We love this tool for making quick soups, salads, and thin vegetable "noodles." To enter, simply like Börner on Facebook and follow them on Instagram, then visit their website and leave a comment on this post letting me know which color you'd most like to win!
I'll randomly choose a winner on Friday, March 3rd at 12pm ET. Please note that the giveaway is open to US residents. Good luck!
Can't wait to get your hands on a Börner slicer? Use coupon code "picklesnhoney" to get 10% off your purchase!
A quick PSA: For anyone considering adding the Roko (or other Börner slicer) to your kitchen tool collection, make sure you always use their Food Safety Holder with it. The blades are razor sharp, and while amazing for slicing even the toughest of vegetables, they can do a real number on your fingers. Please be safe! (okay, mom speech over)
---
Thank you to Börner for sponsoring this post!