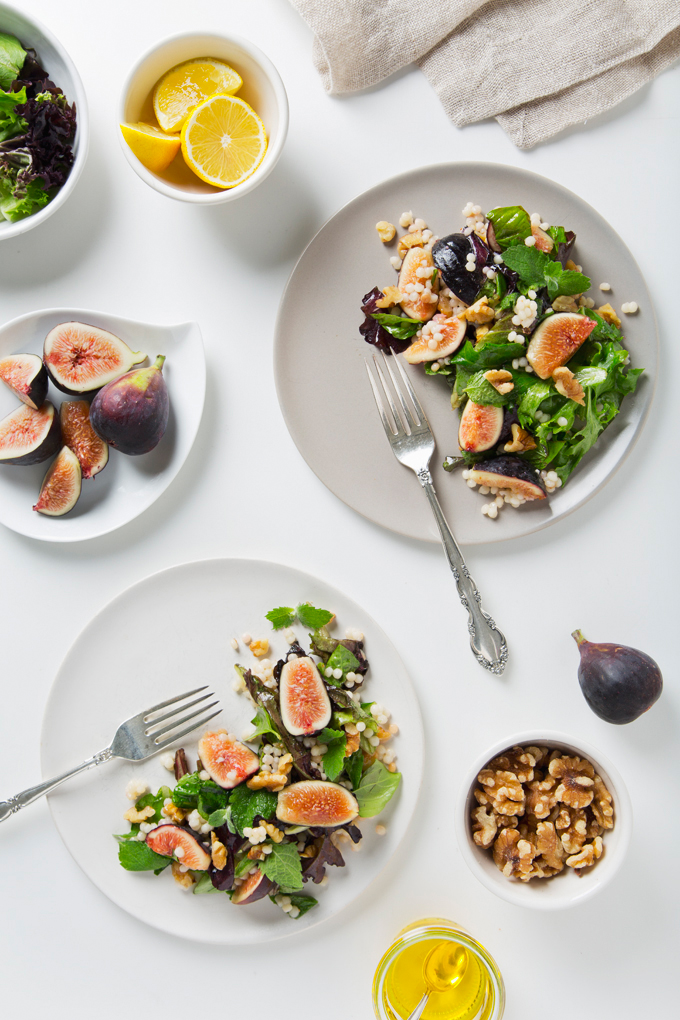 Thank you to California Walnuts for sponsoring this post!
I've recently rediscovered my love for salads. For a while they were overshadowed by a slight obsession with veggie stir-fry doused in sriracha, but now that we're approaching fall I'm trying to make the most of all of the beautiful late summer produce and fresh herbs from our container garden.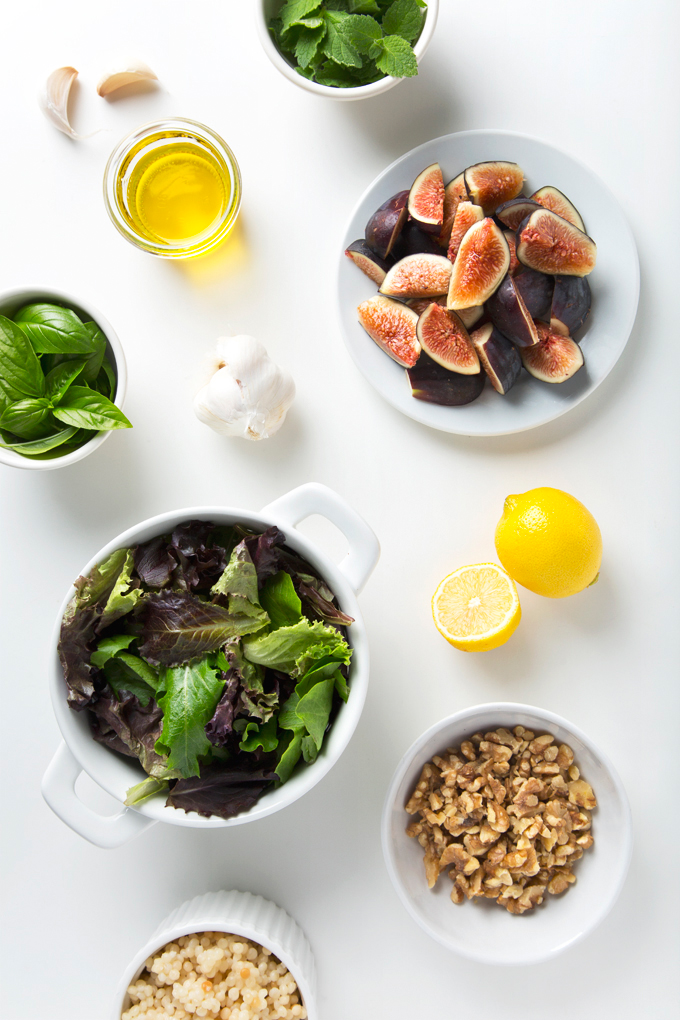 Have you been seeing loads of figs at markets near you? I was so excited to finally spot them the other week! We've been buying big, two pound containers every few days since. My current afternoon snack consists of a few figs and a handful of walnuts (since walnuts are a great source of those coveted plant-based omega-3s!). One day mid-snack, I realized that the two would be wonderful in a salad.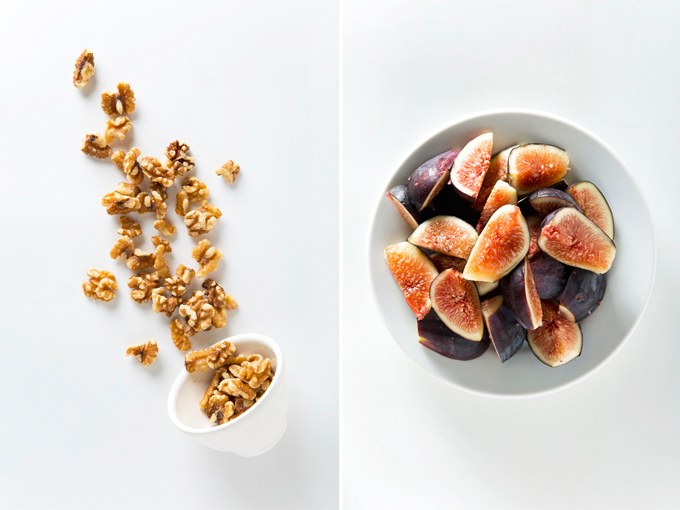 Oddly enough, for someone who makes it a point to eat a ton of vegetables, I don't usually do side salads. This is partly because I don't want to spend a bunch of time making meals with multiple components and also because my life motto is basically "All the Toppings." My favorite salads have greens, grains/pasta, fruit, and nuts, all tossed in a light dressing so whatever produce I'm using gets center stage. My salads need to have lots of textures and a mix of salty and sweet or I find myself getting bored and wanting to eat cookies instead.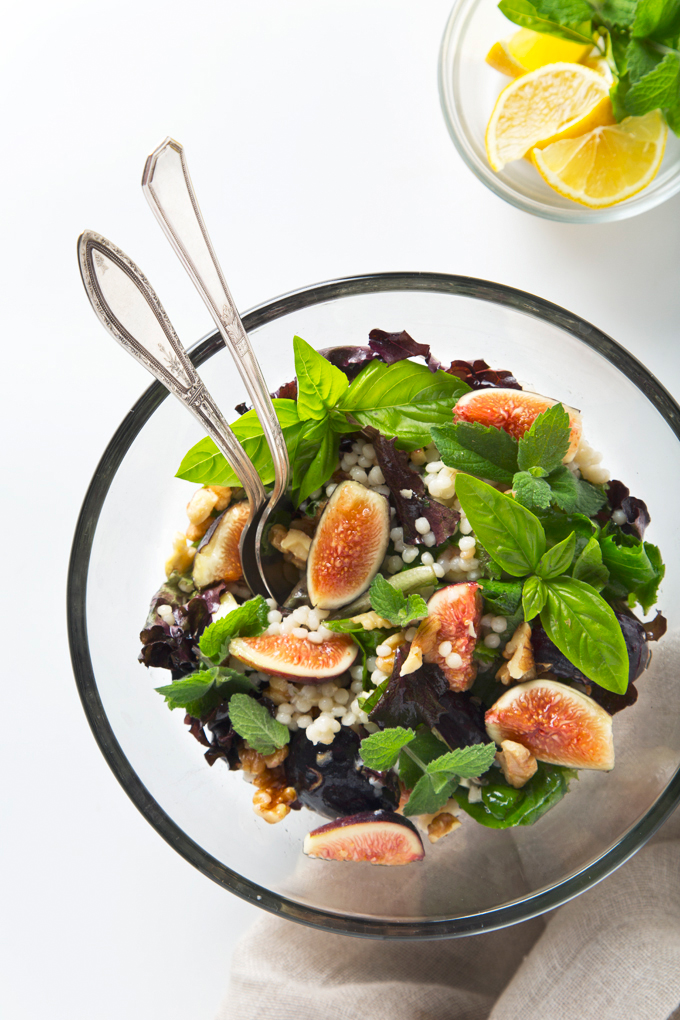 If you're someone who also needs a salad that's easy but still has a lot going on in the texture and flavor departments and that can serve as a main meal, this recipe is for you. It's quick, the ingredient list is short and simple, and the walnuts provide a nice dose of healthy fats, fiber, and protein (4 grams per ounce!). The combination of chewy Israeli cous cous, sweet figs, toasted walnuts, and bright lemony vinaigrette is sure to keep your mouth very happy.
P.S. If you're gluten-free, short-grain brown rice is excellent in place of the cous cous.