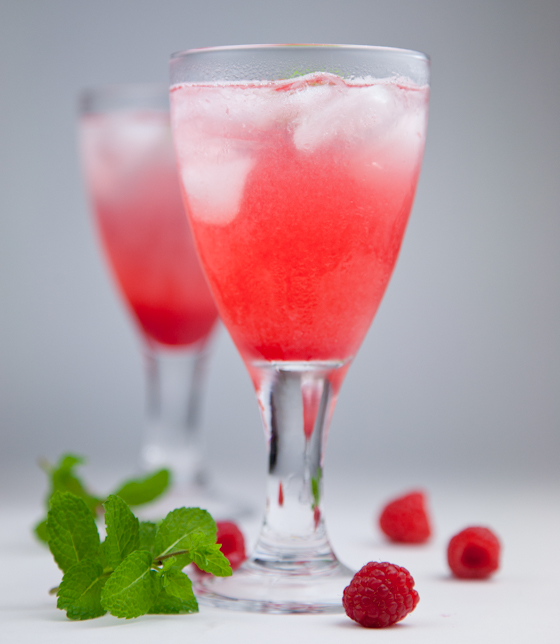 If you're from the Boston area, you're probably very familiar with Chef Joanne Chang's famous Flour Bakery. Known for its over-the-top sticky buns, freshly-made sandwiches, and assortment of super indulgent cupcakes, cookies, and tarts, Flour is most certainly one of the top five bakeries in town. Over the years, I've sampled my share of Flour's baked goods, but one of my favorite things to order is actually not a pastry at all—it's their housemade raspberry soda. Part of the appeal is the actual soda, and part is the memories I associate with it. That's why I decided to try my hand at creating an equally delicious raspberry soda recipe, but with a bit less sugar (in true Amanda fashion).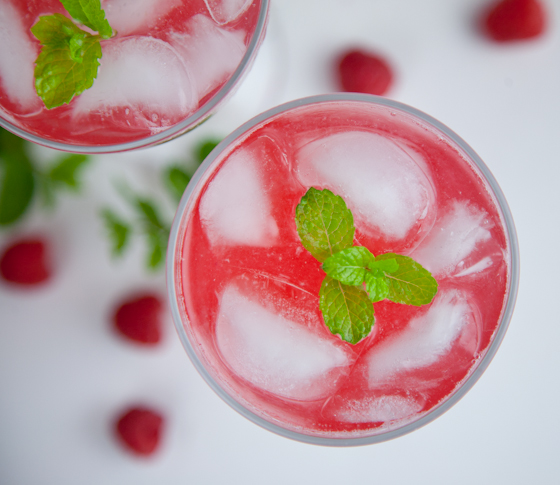 As for the memories that I associate with raspberry soda, about a year after I graduated college, Aaron and I upgraded to a new apartment in the trendy South End. At the time, we were both working in Back Bay and wanted to be able to walk to work, and we also needed a pet-friendly place for the puggle puppy we'd be bringing home the following month (Honey!). Our new place had a concierge, courtyard, a small gym, central air, and was mostly occupied by young professionals and BU Medical students—it was ideal for making new friends. It also had wall-to-wall carpet and ended up being on the cusp of some slightly seedy areas, but we'll focus on the positives.
It was summer, we had just brought Honey home, I had been promoted at work, Aaron loved his job, and to top it all off, Flour Bakery was right across the street. Several nights a week, we'd find ourselves there, in search of a sweet treat after dinner. Aaron would order some ridiculously awesome dessert like a Belgian chocolate brownie or homemade Oreo cookie, and I would order a large raspberry soda (and take bites of his dessert). We'd sit outside with a tiny four-pound Honey on one of our laps and talk about our days. It was perfect.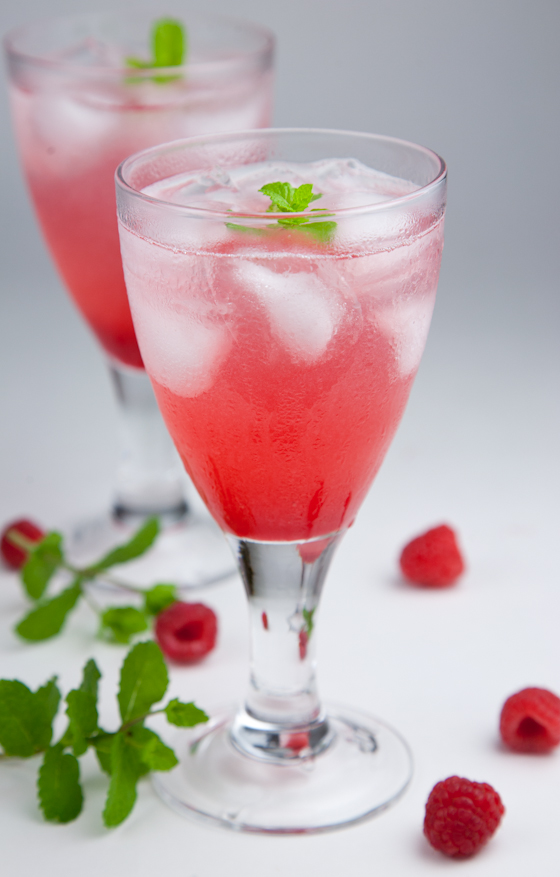 Years later, raspberry soda still takes me back to that happy place. I'm not sure what's in Flour's recipe, but I imagine it's really simple—a raspberry syrup made from fresh raspberries, sugar, and water, topped with bubbly seltzer water. I kept my version simple as well, adding in just a touch of lemon juice to give it some brightness, and I kept the sugar to a minimum so the natural sweetness of the raspberries really shines through.
It's a pretty drink, and one you must order if you make the trip to Flour. For now though, this homemade raspberry soda recipe is an excellent option.