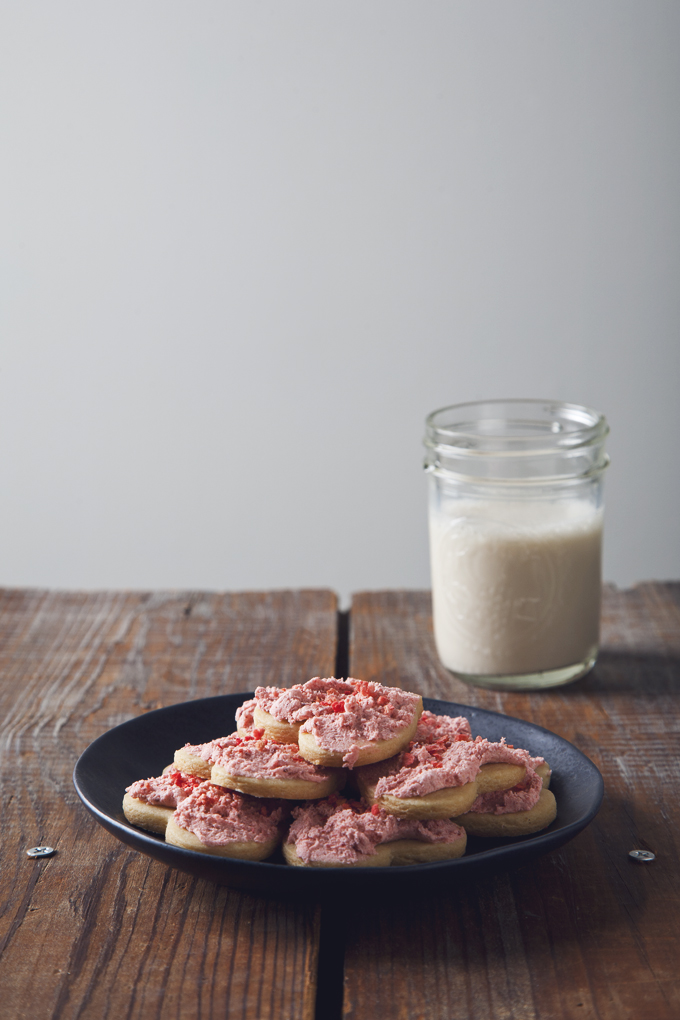 This week calls for cookies! Lots and lots of cookies, which is totally fine because a) we're a month and a half out from the December holidays and cookie overload has passed b) it has continued to snow, at least in Boston, and shoveling/ice chipping is no joke and c) it's almost Valentine's Day! I don't really care so much about that last reason, but I'll take any excuse to make cookies and pink frosting.
Baking up the perfect batch of vegan sugar cookies is something that's eluded me for years. I like my cookies crisp around the edges with a chewy and slightly soft center. I actually think the simplicity of sugar cookies is what makes them so tough because there aren't things like melty chocolate chips to distract from a mediocre cookie base. The dough also needs to be able to hold together when you roll it out. Crumbly dough is no good.
I went classic for this recipe. These are vegan sugar cookies that are every bit as buttery and sugary as their non-vegan counterparts. I do intend to try my hand at a healthier sugar cookie at some point; however, today was not the day. Also, I like to get the original flavor and texture down before I start making swaps.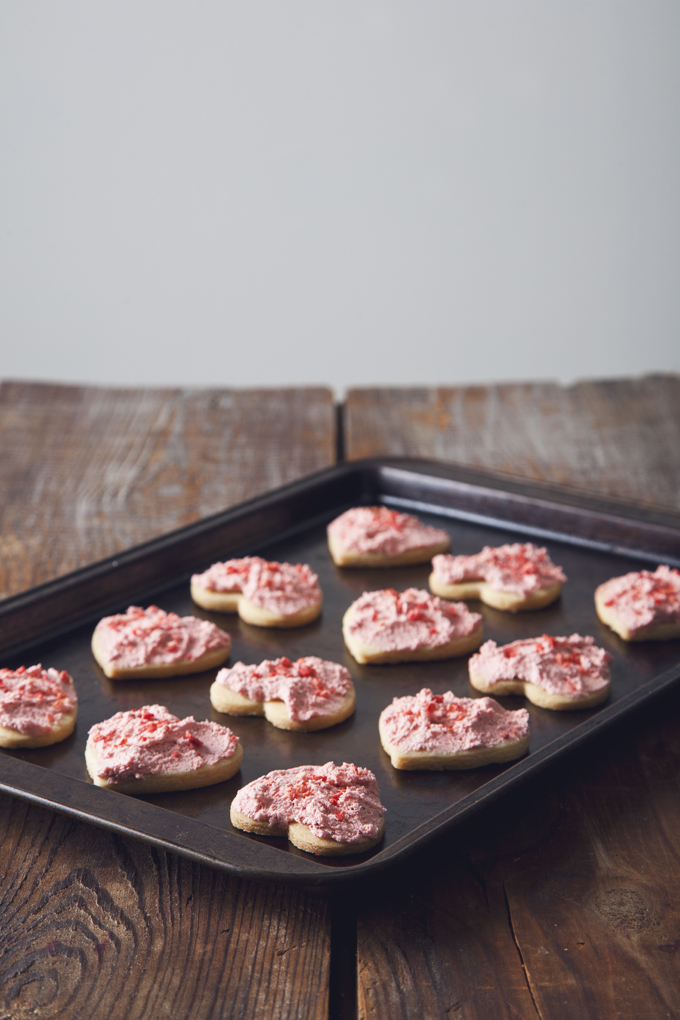 After much trial and error, here are a few things I would consider keys to simple but awesome vegan sugar cookies:
A small amount of (vegan) cream cheese. I have a feeling non-dairy yogurt will work too, and maybe even coconut cream.
Chilling the dough for at least 30 minutes before rolling it out, then freezing the cut out cookies for 10 minutes before baking. Much as I wanted to shave some time off of making these, the dough is much easier to manage and the cookies have a better texture and hold their shape well if you keep them cold before baking.
Frosting!! For this lovely pink version, I used my go-to vegan vanilla buttercream, then mixed in some finely ground freeze-dried strawberries for the best strawberry frosting I've ever had (you could use raspberries too!). And those little sprinkles on top? Those are freeze-dried strawberry crumbs and they make me inexplicably happy. I wish I could take credit for this idea, but that's all Ashley. It's pretty genius, and the slightly tart strawberries are the perfect complement to the sweet, fluffy buttercream.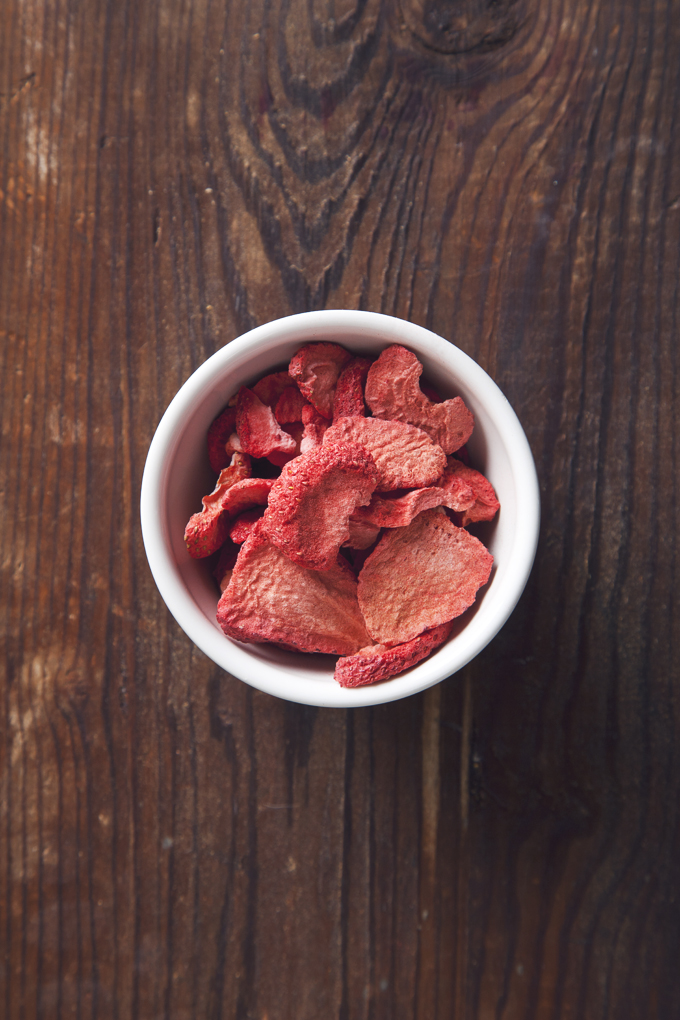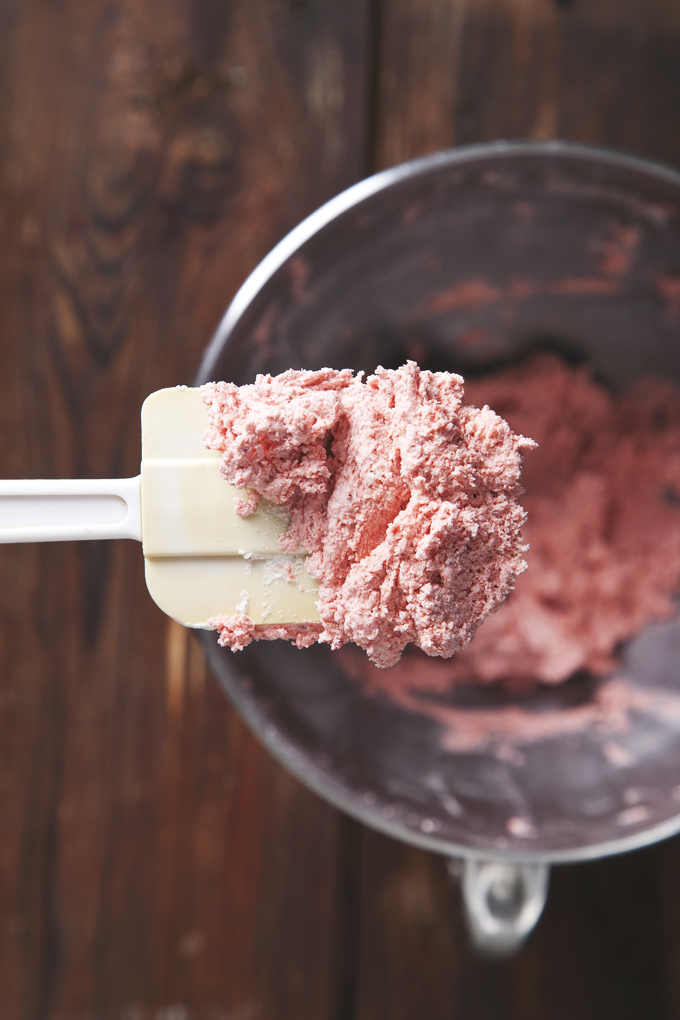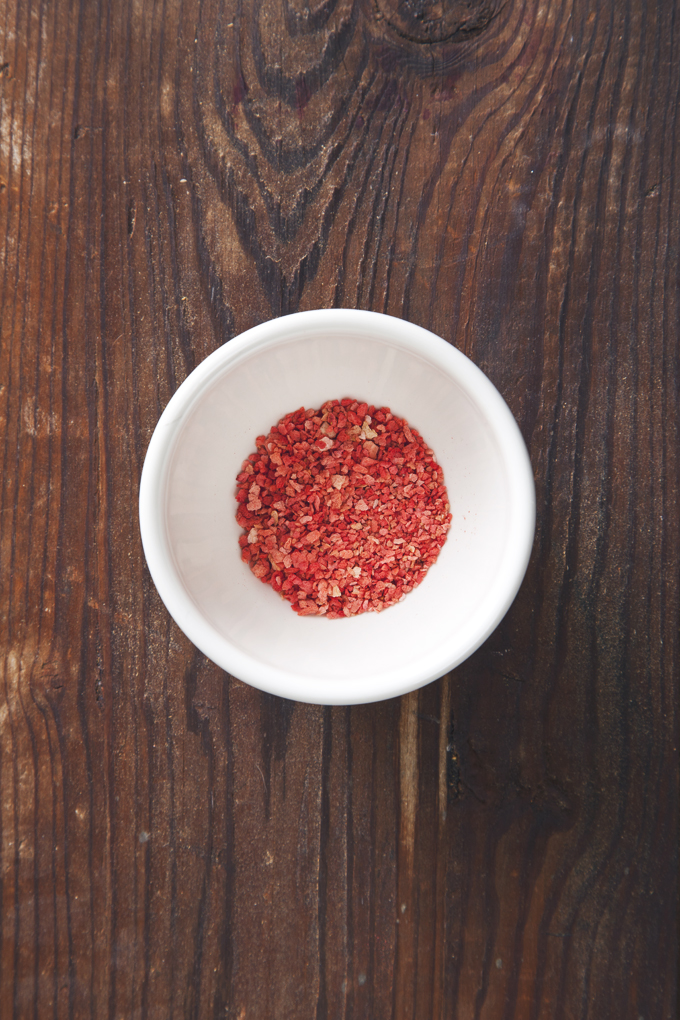 9 ingredients, 1 bowl, no fuss, and lots of extra frosting at the end. Whether you're pro Valentine's Day or couldn't care less, and whether you opt for cut out hearts or simply use a cookie dough scoop to make life easier, you must make these.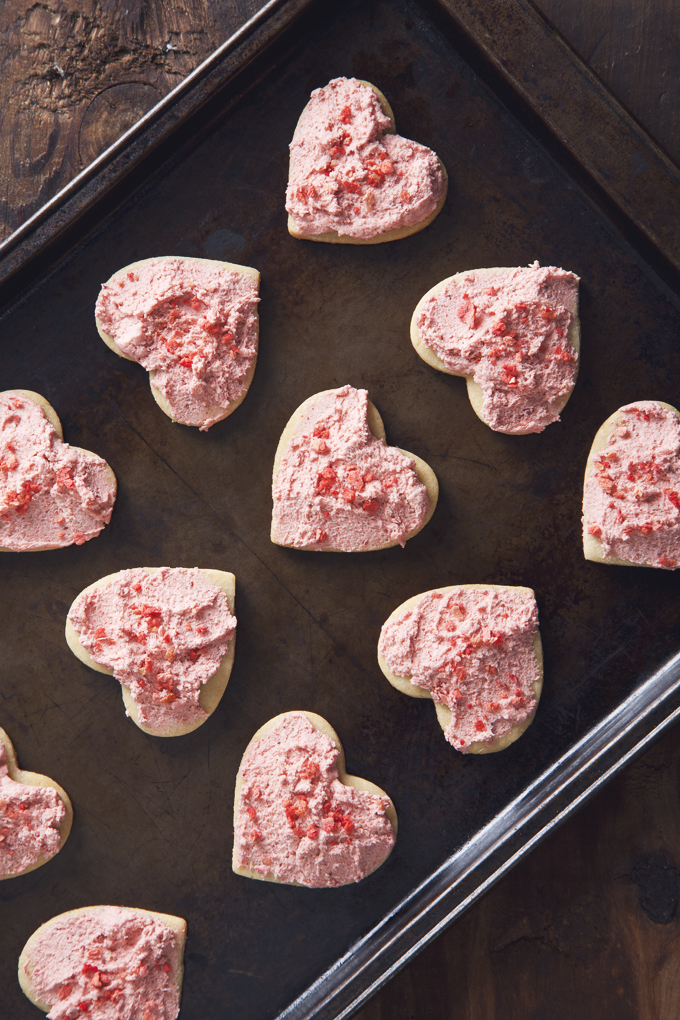 No judgement if you end up eating more cookie dough and frosting than actual frosted baked sugar cookies.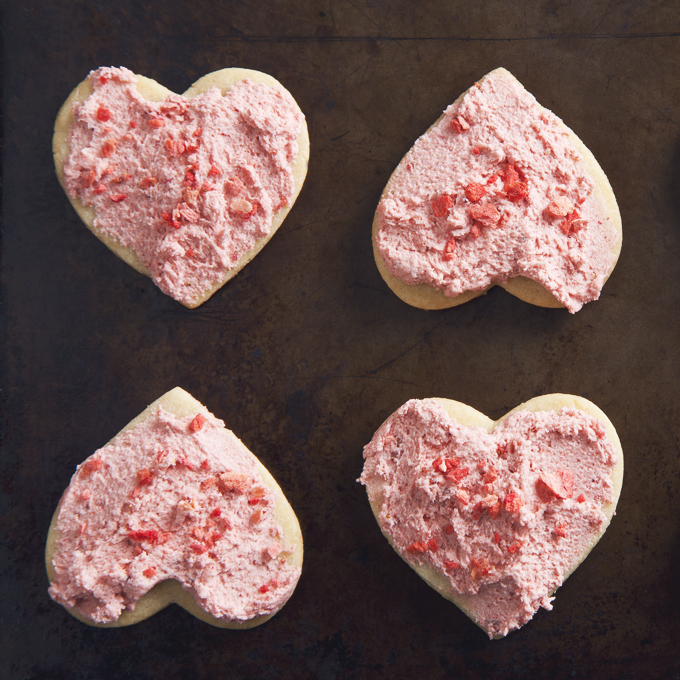 P.S. You might also like these simple marzipan truffles and chocolate ginger truffles.