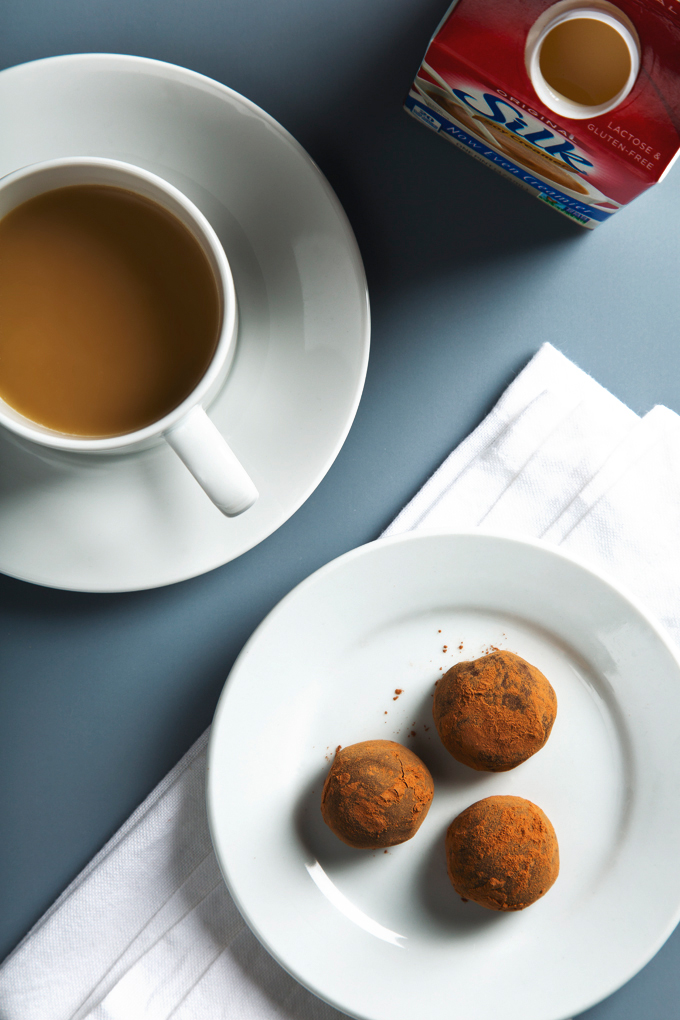 Happy holidays! Are you up to your eyeballs in cookies? Does your oven need a break?
I've got you covered. Let's step away from the flour and the (vegan) butter for a moment and switch things up. I'm thinking 10 ingredients, no-bake, and gingerbread-spiced. Sound like a plan?
I had a sudden urge to revamp an old favorite chocolate truffle recipe with a holiday spin, so Aaron and I made a quick stop at Target to pick up a couple of ingredients and three other things we realized we needed, and then I stared longingly at all of the decorations we can't buy because we're still in road trip/essentialist mode. It took all of my willpower not to load up our cart with pretty white lights, star-shaped cookie cutters in every size, and sparkly red finishing sugar. But, I did it. And I had our tiny, packed-to-the-brim car to thank, and also the prospect of vegan chocolate truffles calling my name.
I'm really happy with the way these dark chocolate treats turned out. They're rich, smooth, and creamy, with the loveliest flavors of ginger, nutmeg, and clove. Don't be intimidated by the longer than usual prep time—only 10 minutes of it requires any effort at all. The rest is waiting for the chocolate to chill, which is an excellent time to make yourself a cup of tea, cozy up on the couch, and watch a Christmas Story for the twenty millionth time (it never gets old).
These simple and easy gingerbread chocolate truffles will be worth the wait.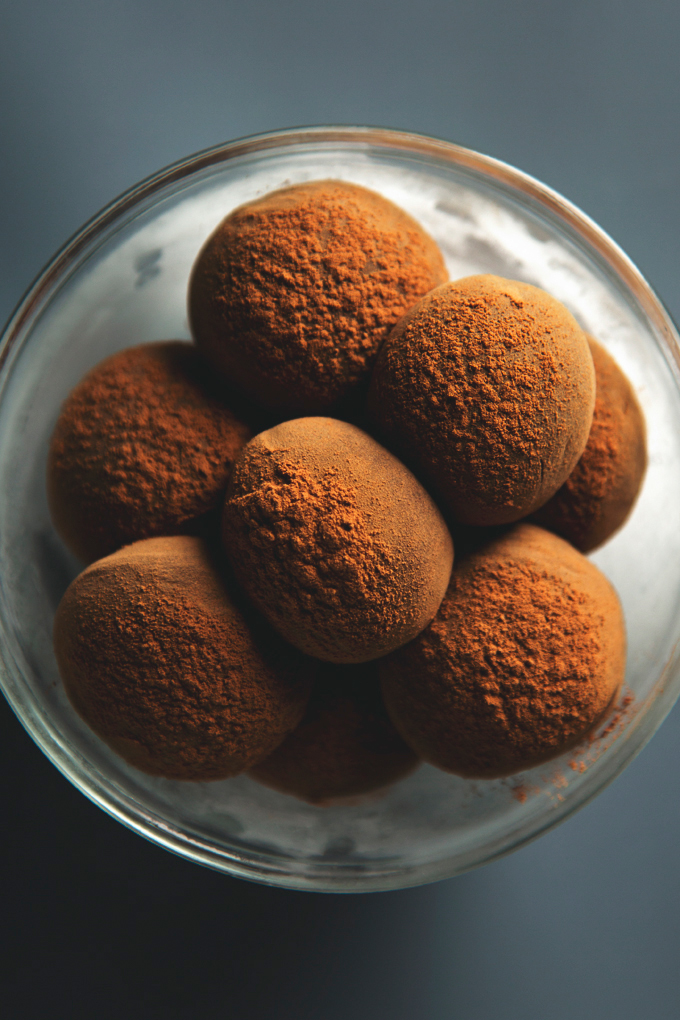 Thank you to WhiteWave Foods & Target for sponsoring this post!