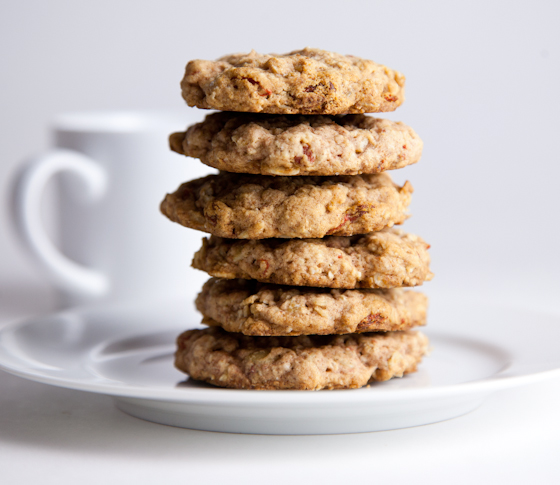 My kitchen is definitely a happy place for me, and when I'm feeling overwhelmed, I'll often carve out half an hour to just go make something. Usually that something is bread or dessert because, let's face it, carbs are comforting. The energizing, nutritious salad can come later.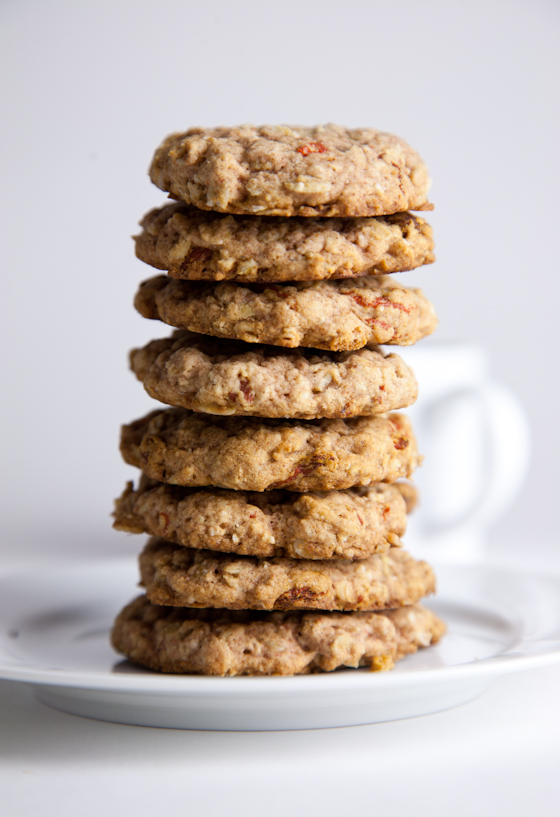 With these cookies, however, I wanted to fuse comfort and nutrition. Oatmeal raisin cookies are one of my favorites and the recipe I posted a while back is usually my go-to when the craving strikes. It's by no means unhealthy, but it's more indulgent in terms of the vegan butter, sugar, and use of all-purpose flour.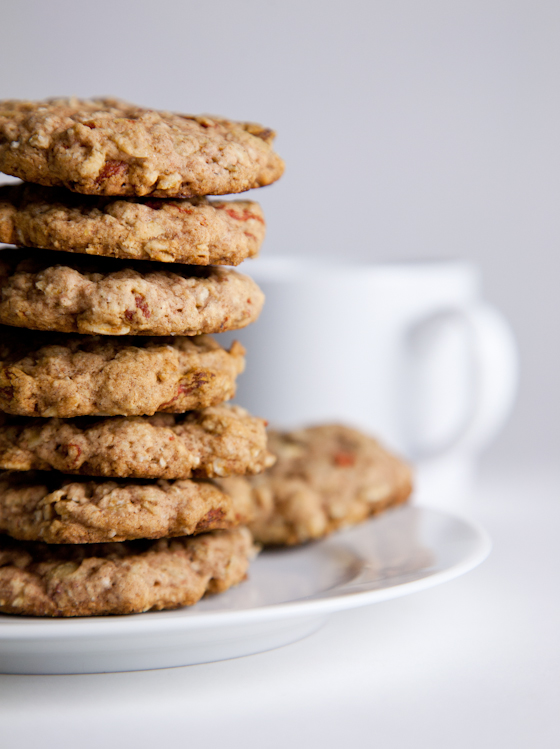 I knew I wanted to make a gluten-free cookie that everyone could enjoy, and using that oatmeal raisin recipe as inspiration, I was able to replace the butter with coconut oil, the white and brown sugars with lower-glycemic coconut sugar and a little maple syrup, and the raisins for antioxidant-rich goji berries. I used significantly less sugar and cut down on the oil by several tablespoons, and still the texture is seriously good (no small feat for gluten-free!).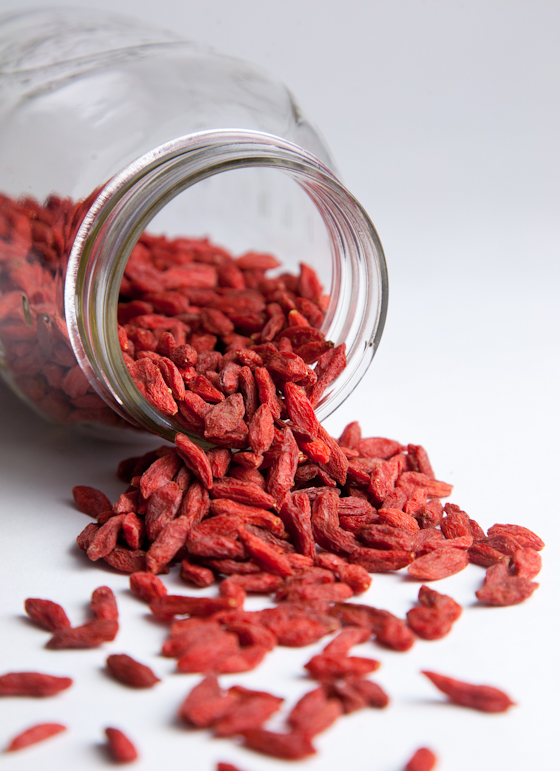 What's great about this recipe is that not only does it satisfy that need for a cookie without weighing you down, but it's also easily adaptable to whatever you have on hand. No goji berries? Use the more traditional raisins, or try dried cherries or cranberries. And if you're not looking to make a gluten-free cookie, spelt or whole wheat pastry flour would be wonderful.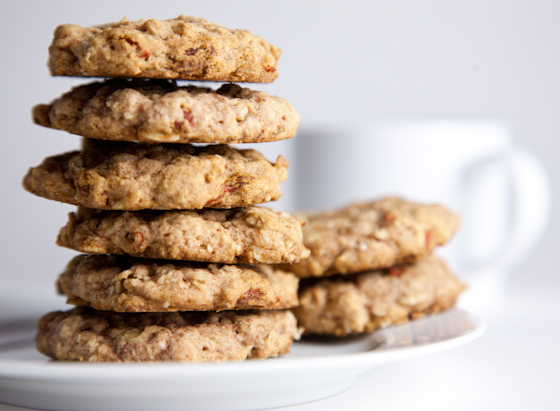 I'm thinking next time I might try replacing the applesauce and a little more of the oil with pumpkin and throwing in some pumpkin pie spice and maybe pumpkin seeds to create a more seasonal cookie…dried fruit yet to be determined. Maybe chocolate chips?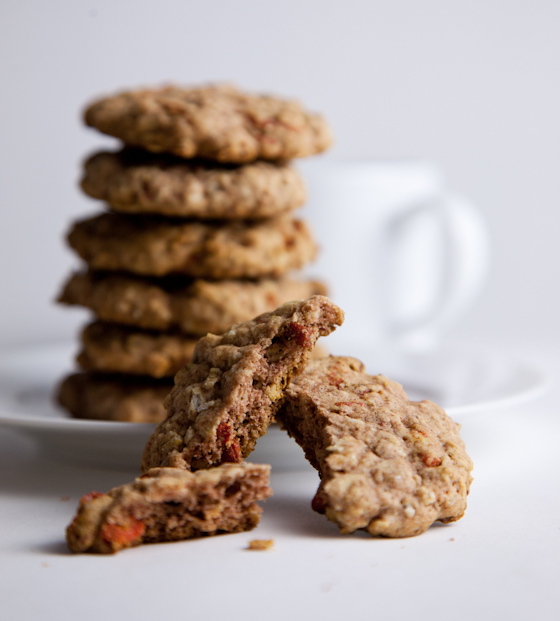 Cheers to cookies and a hopefully stress-free weekend!