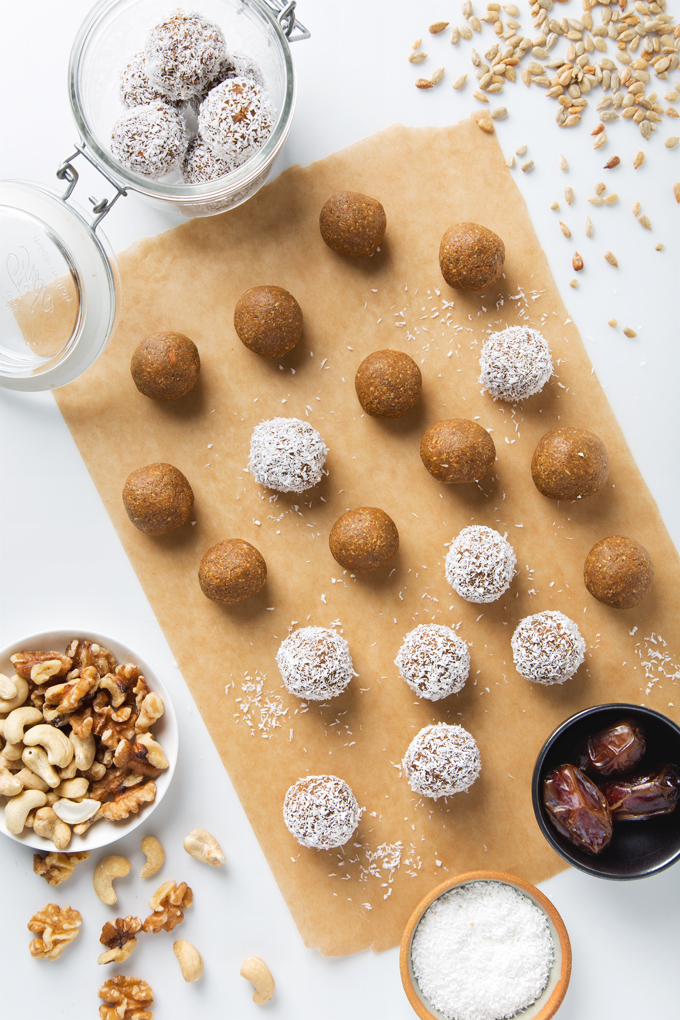 Do you have any fun plans this month? We're in full-on "get our act together" mode, with lots of ongoing home projects, work projects, and just generally trying to get ahead so we can be as fully present and stress-free (lol) as possible once our babe arrives mid-July. My appetite is crankin', and Aaron, who's always hungry, has been extra happy to offer up suggestions to get pizza and baked goods. As delicious (and heartburn-inducing) as that sounds, most of the time I do my best to be mindful of what I'm eating, especially now that I'm not just eating for one. I get uncomfortably full really fast these days, so denser (think: higher fat and protein-rich) mini meals have been coming in clutch. I've been loving these Carrot Cake Fat Balls for healthier snacking, and I have a handful of new recipes I'd also like to make this month…
Green and White Socca Pizza topped with a vegan ricotta, wild arugula, shaved red onion, pine nuts, olive oil, chives, and flaky sea salt. Now this is a pizza I can get behind.
Bali Butter. The name alone makes you want it, right?
Nourishing Miso Mushroom Bowl with quick pickled radishes. So much umami and vinegary goodness happening here!
I will gladly suffer the pregnancy-related indigestion consequences to eat a bowl of this Hearty Mushroom and Beet Bolognese.
Brownies, always and forever. Individually-portioned, flourless, and topped with dairy-free chocolate ganache, aka perfect.