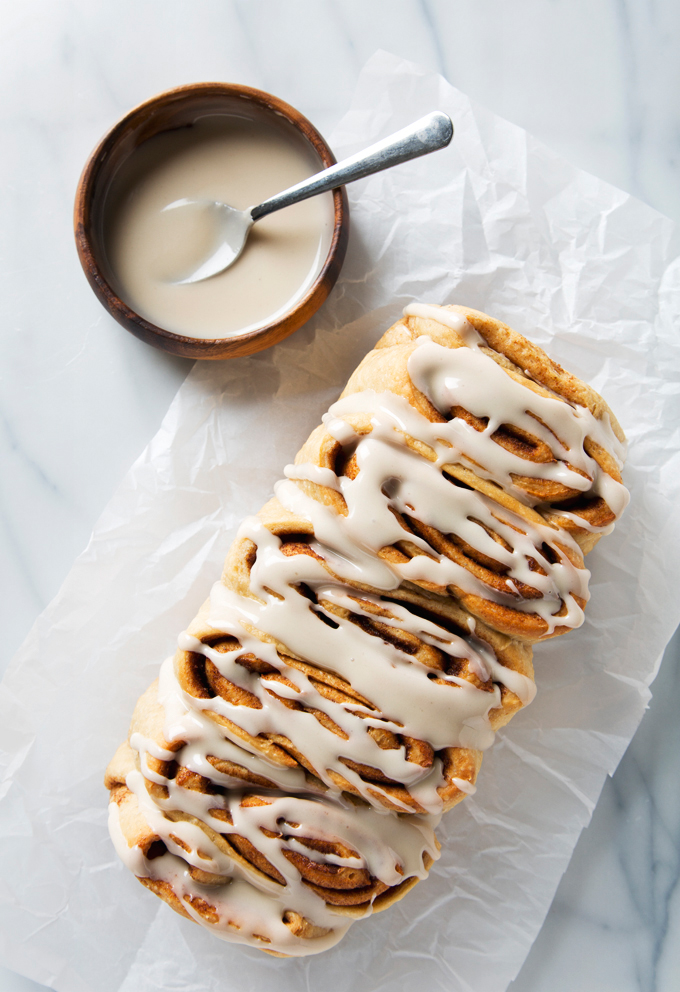 You guys! Spring officially starts in a few (hopefully short) weeks. Are you excited?! Personally, I can hardly contain myself. More daylight, buds on the trees, the first crocuses and daffodils—I'm so ready for the winter grays (and dirty city snow/salt everywhere) to fade away and be replaced with happy pops of color and warmer sunshine. The thing is, Boston still gets snow through April some years and March can often feel like February. I'm crossing my fingers that Spring 2019 starts right on time, but I also have all of the ingredients to make my cozy vegan cinnamon roll loaf just in case. 😉 Here are a handful of other recipes I'd love to make in the coming month…
Avocado Kale Pesto Pasta…because look at that color! It's as vibrant and Spring green as you can get.
Twice Baked Sweet Potatoes with black beans, chunky salsa, vegan shredded cheese, a little sour cream, and taco seasoning. Okay, so this recipe is from my own recipe archives, but I've been craving it like crazy.
Salted Peanut Butter Crunch Torte. Oh my, yes.
Everything Lindsay has been sharing lately, but especially this 5-Minute Vegan Yogurt and 15-Minute Cauliflower Fried Rice with Crispy Tofu. We are on the same foodie wavelength!
Sesame Thai Rice Noodles with Vegetables (aka "Amanda food")
How about you? What recipe(s) are you currently drooling over?