A simple and delicious marinara sauce in just 20 minutes! Double the recipe and make a big batch to freeze for super fast pasta dinners on busy weeknights. Use whole peeled tomatoes for a classic marinara, or diced tomatoes for a chunky sauce.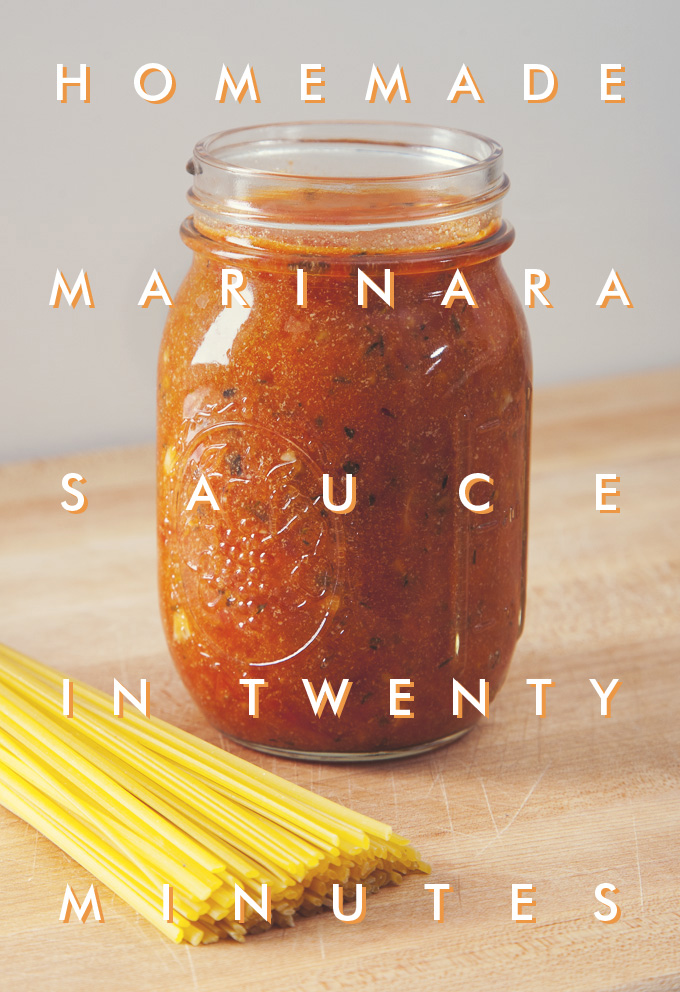 It wasn't until my senior year of college that the thought of making my own spaghetti sauce even occurred to me. Growing up, my family always purchased the jarred stuff and it tasted fine to me…until I found myself rooming with a girl named Francesca from Italy.  At the time, I was accustomed to either eating dining hall food (my campus had decent options as far as universities go), picking up pre-made meals at Trader Joe's, or getting sushi takeout. There was a lot of sushi and Diet Coke back then.
Then Francesca moved in, went grocery shopping at least once a week (for actual ingredients, not frozen meals), and cooked a proper breakfast, lunch, and dinner almost every day, although breakfasts were usually just a piece of toast and coffee. As a college student with a magically always-stocked dining hall pass, I found this to be bizarre at first. The thought of cooking beyond instant oatmeal and pb & j sandwiches was just not something that had occurred to me.
Looking back, Francesca's cooking was really simple and repetitive—pasta, lasagna, a red wine vinegar cucumber salad, french fries made from whole potatoes, repeat. However, I remember the day I first tried her homemade marinara sauce, with the distinct flavors of garlic, herbs, olive oil, and tomatoes…it was one of those moments that opens your eyes and palette to what's possible, and you wonder, "What the heck have I been eating all these years?!"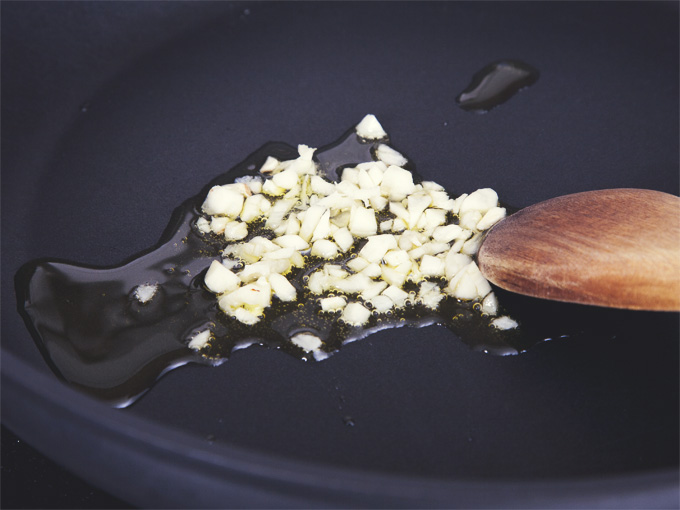 The next time Francesca made what became her signature pasta, I watched intently, asking her to show me how to do the same and learning all of her little secrets: frying the sliced garlic in olive oil until golden and crispy, the ratios of spices and how she would crush them in her hands to release the flavor before adding them to the sauce…it seems absurdly simple to me today, but at the time it was a revelation.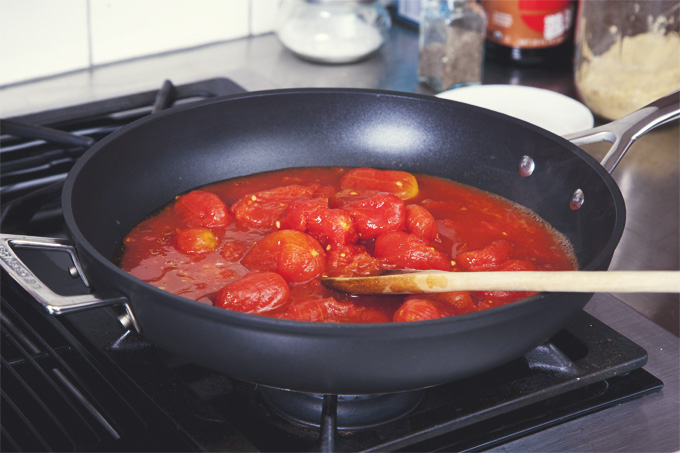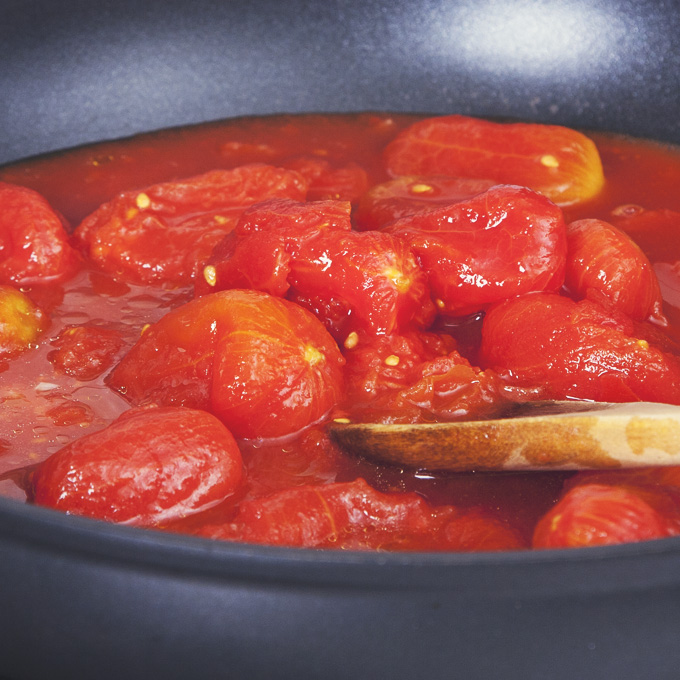 Years later, I'm still making a variation of Francesca's marinara sauce, though I skip the rosemary (her favorite) in favor of thyme, oregano and basil, and I use more garlic than she ever did (she sliced hers in big pieces and removed them after the sauce was done because oddly enough, this Italian swore she didn't like garlic). I also prefer whole, peeled tomatoes over diced, because they break down a bit more when cooked, but both make for very delicious sauces. And then nutritional yeast. That definitely wasn't on her radar.
This is not to say that I don't still buy the occasional jar of marinara sauce, because I do. But if you've never made your own, you must make this recipe at least once. It's all of 2 minutes of active prep work (mince the garlic, crush the tomatoes, toss in the spices) and just 20 minutes of simmering on the stove. Ample time to cook your pasta, toss together a quick salad, and get a really comforting, satisfying dinner on the table in well under 30 minutes.