A homemade version of the Trader Joe's Fruit Floes Coconut Water Popsicles. These 3-ingredient coconut water popsicles are simple and made without any added sugar!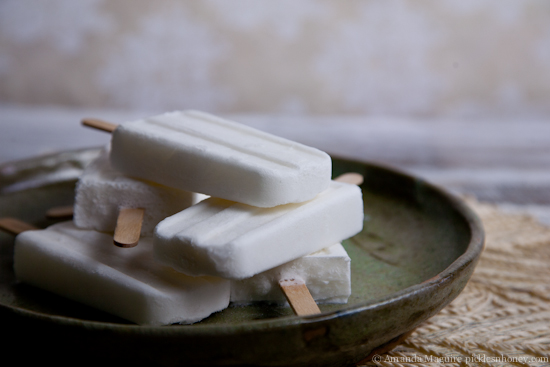 I am still very much loving my long-awaited popsicle molds. The only thing is…I'm stuck in a coconut rut. I haven't made a single non-coconut popsicle. I thought about it. And I thought about it some more. And then I tried one of those Trader Joe's coconut water popsicles. Have you tried them? Oh my, those are ridiculously good! There was one particularly hot and humid day the other week where I ate two first thing in the morning and called them breakfast. (Don't judge me.)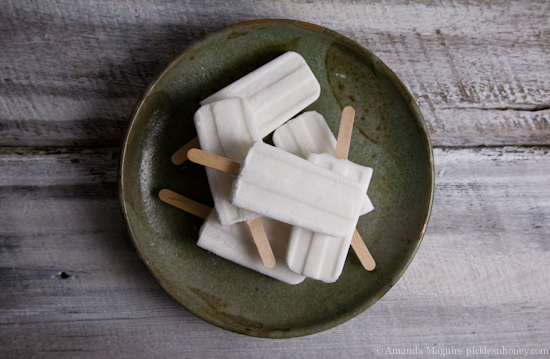 But I have a popsicle mold, and although delicious, the Trader Joe's coconut water popsicles are pretty heavy-handed with the sugar. So, I set out to make my own.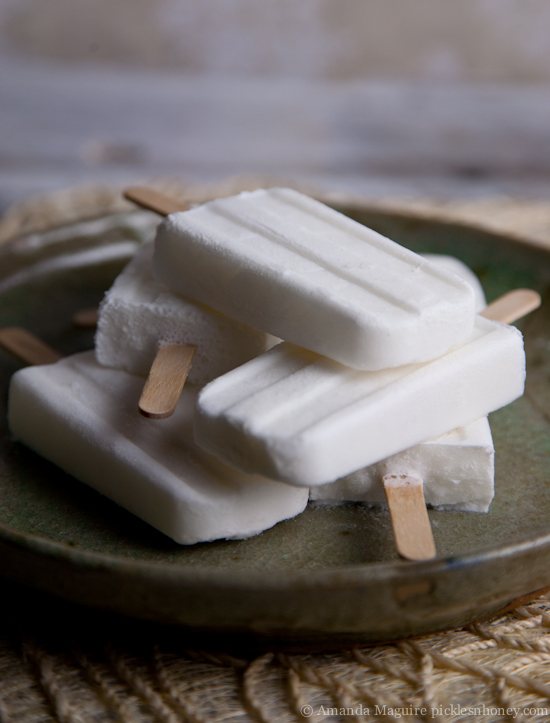 My version is a lot creamier than the Trader Joe's popsicles because I decided that the coconut cream was so good, I couldn't stop adding it and used the entire can. However, it's easy to switch up the proportion of coconut cream to coconut water to create a lighter, less decadent coconut water popsicle if you'd like. I'm thinking using two parts coconut water to one part coconut cream would create a perfect post-gym treat.
Bonus: coconut is naturally on the sweeter side, so you really don't even need any added sugar at all. Take that Trader Joe's!