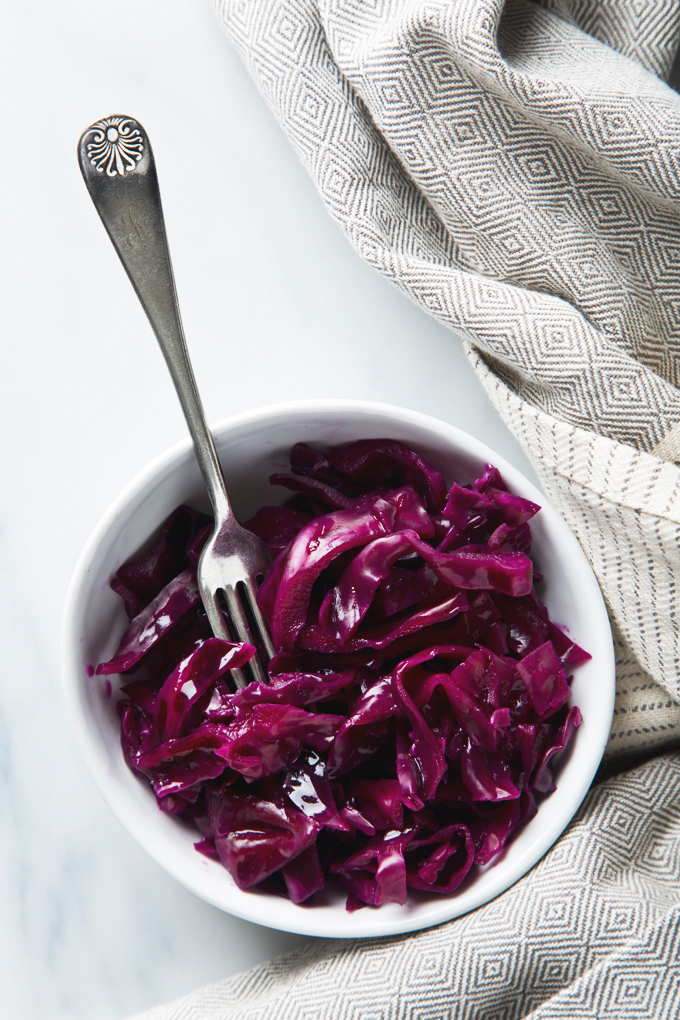 Sauerkraut might just be one of my top 10 favorite foods. I know—that's pretty weird, right? Aaron doesn't get it at all. To him, sauerkraut = stinky feet (and he's not totally wrong here). Even as a little kid, I was loading up my hot dogs with as much fermented cabbage as the bun would hold because the hot dog was really just a vehicle for sauerkraut. Today, I eat my sauerkraut on veggie burgers, salads, sandwiches, grain bowls, and of course, straight out of the jar.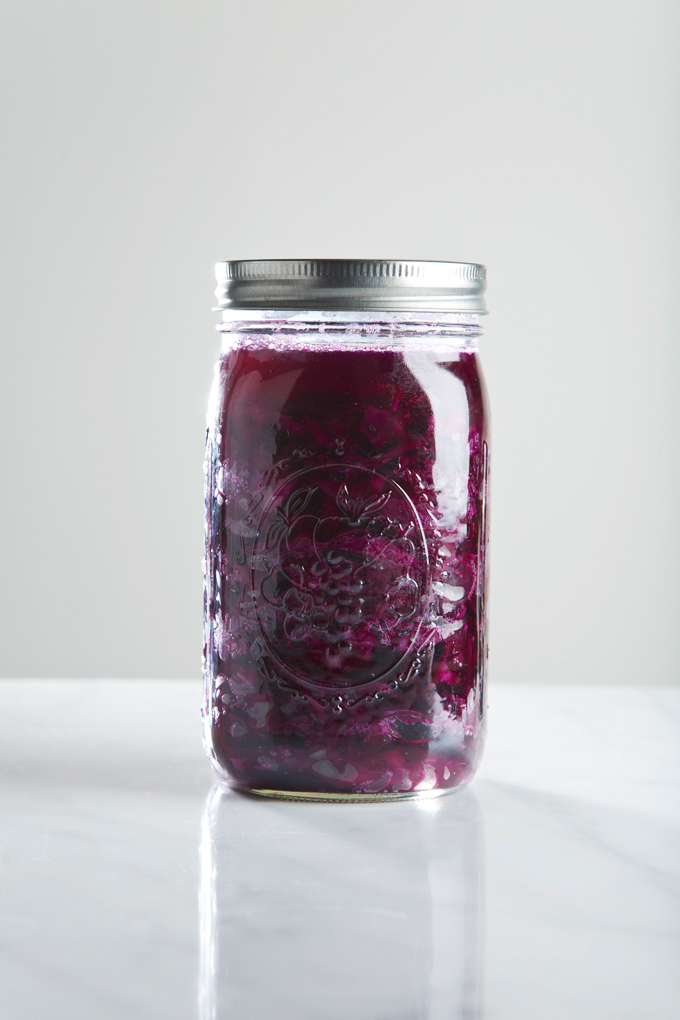 I've been making my own sauerkraut for the last four or so years and during this time my obsession has only grown stronger. Homemade sauerkraut is super easy, requires only two ingredients (cabbage + sea salt), and you can customize it with different types of add-ins (think: minced ginger, shredded carrots, caraway seeds, etc.). I almost always use red cabbage because it creates such a gorgeous color.
In addition to its potent flavor, I especially love the health benefits. Sauerkraut is an excellent source of probiotics (the good bacteria that keep our digestive tracts happy), and it's also rich in vitamin C, fiber, manganese, B6, and folate. Unfortunately, a lot of the sauerkraut that's available at our grocery stores has been pasteurized, which means that all of that good bacteria has been killed—yet another good reason to make it ourselves!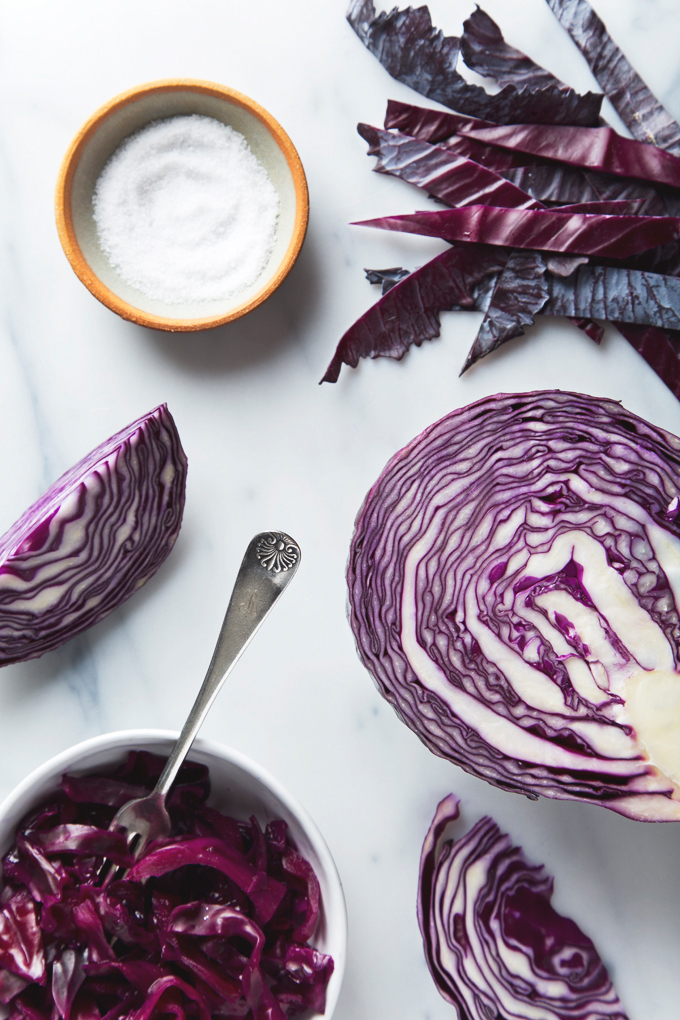 If you're interested in making your own, here's the basic process (or scroll down for a more detailed recipe):
thinly slice your cabbage
massage your cabbage with a generous coating of sea salt for about 10-15 minutes (a nice little arm/hand workout) to help break it down and release the cabbage juices
pack it all into a mason jar
let it ferment in a dark cabinet for 3-7 days at room temperature
enjoy! (and store it in the fridge—the flavor and nutrition gets even better with time)
Homemade sauerkraut is really difficult to mess up, but there are a couple of things you'll want to keep in mind:
The process of fermentation produces carbonation and pressure. Make sure you leave about 2 inches at the top of your mason jar between the cabbage and the lid to account for this or your jar will leak bright purple cabbage juice everywhere. (I'm speaking from personal experience on this one!)
Don't skimp on the salt—it acts as a preservative. If you see any signs of mold, toss your cabbage, sanitize your mason jar, and start over. Bubbles are good (that's the natural carbonation happening), anything fuzzy is not.
Ready to make sauerkraut? Let's do this!