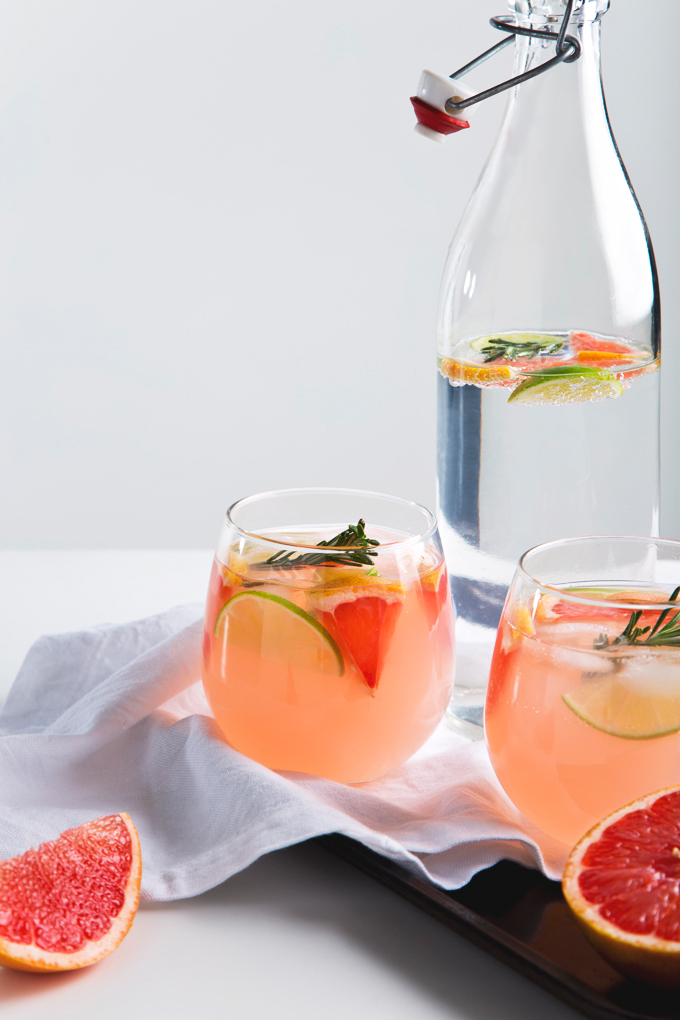 When Aaron and I left for our year-long road trip last year, I had to say goodbye to making my homemade kombucha. I've heard of people toting around their sourdough "mothers" with them wherever they go, but bringing along a scoby? Not so much. So I said my farewell and figured I'd get back into brewing kombucha when we were settled in again the following year, except this past summer I decided to try fermenting a new-to-me drink: water kefir.
What is Water Kefir
Have you tried water kefir before? Basically, it's created from water kefir grains, which are made of bacteria and yeasts (they're dairy-free and grain-free, but are called grains because of how they look). Similar to a kombucha scoby, the kefir grains ferment sugar in a water solution to create a naturally fizzy and probiotic beverage that's similar to soda. But unlike kombucha, water kefir doesn't contain caffeine and the flavor is mild and sweet, not tangy and vinegar-y. I especially like it because the fermentation process takes about two days instead of a week, and also the grains are not nearly as unattractive as a scoby!
Benefits of Water Kefir
The benefits of water kefir are similar to other probiotic-rich foods. The healthy bacteria help to repopulate our guts and boost our immunity—both things that are especially nice during cold and flu season. Just like taking a probiotic supplement, I find that drinking water kefir helps me digest foods like beans and cruciferous veggies and keeps bloating to a minimum.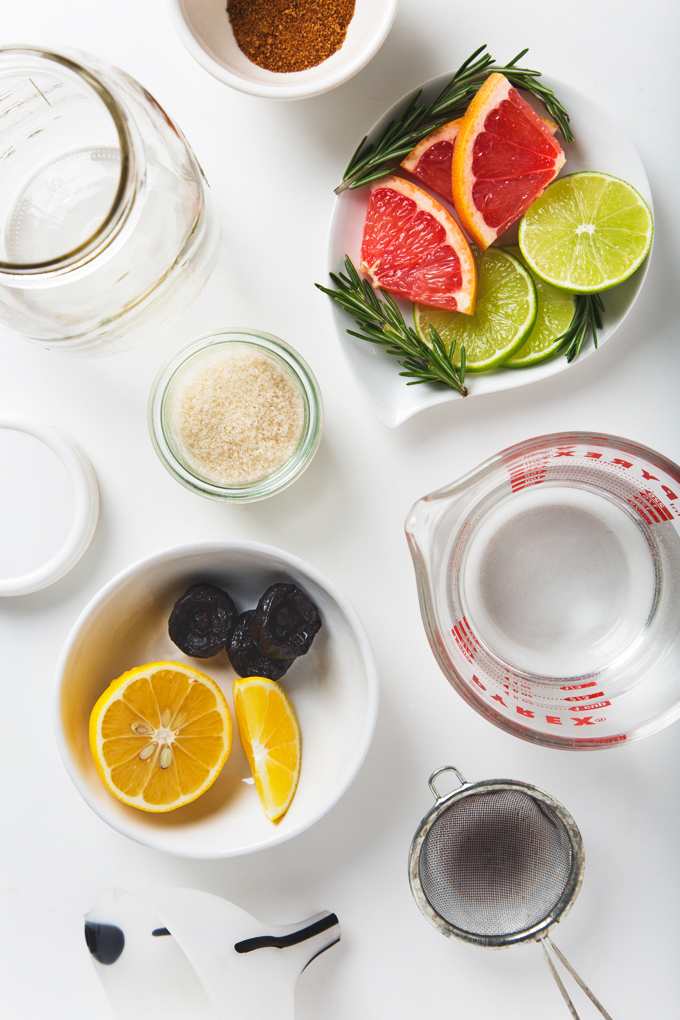 Making Water Kefir
The process of making water kefir at home is very simple. I use grains that I purchased from Kombucha Kamp (I bought my kombucha scoby from there too), and then all you really need is water, sugar, and a couple of glass jars. I like to use a mix of three parts organic cane sugar and one part coconut sugar with a lemon wedge and prune thrown in (the last two are optional, but like coconut sugar, they increase the mineral content and promote faster growth of the water kefir grains).
Drinking Water Kefir
You can drink water kefir after the first fermentation, although I find the taste to be too bland as-is. That's why I always do a second fermentation with whatever fresh or frozen fruit I have on hand. My favorites are watermelon in the summer, apple cider in the fall (juice works too!), and recently I've been all about the flavor you see in the photos: pink grapefruit, lime, and rosemary. I squeeze about half a grapefruit's worth of juice into the bottle, add a few small grapefruit and lime wedges, and then a sprig or two of rosemary for a subtle earthy flavor. It's like a good-for-you spin on a paloma cocktail that tastes incredible!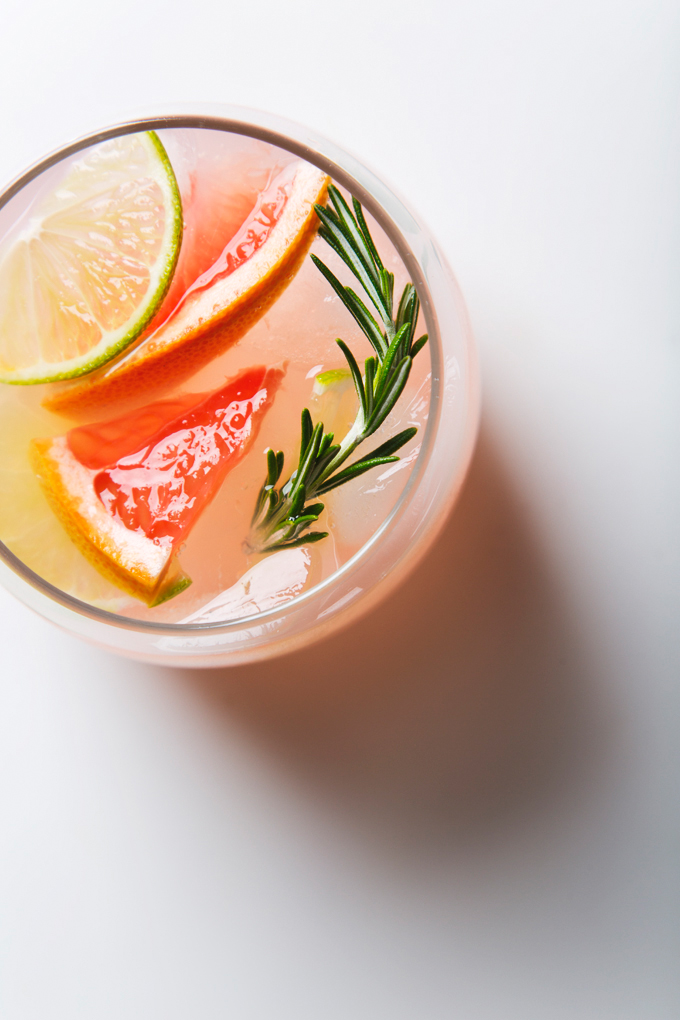 If you've been looking to dip your toe into homemade fermented foods or you don't love the tangy flavor of kombucha, I highly recommend giving this water kefir recipe a try! It's easy, fast, and super affordable to make at home.
P.S. I've linked a few of the ingredients/supplies in the recipe to the ones I use and recommend. Be sure to check the recipe notes for a few other pro tips too.