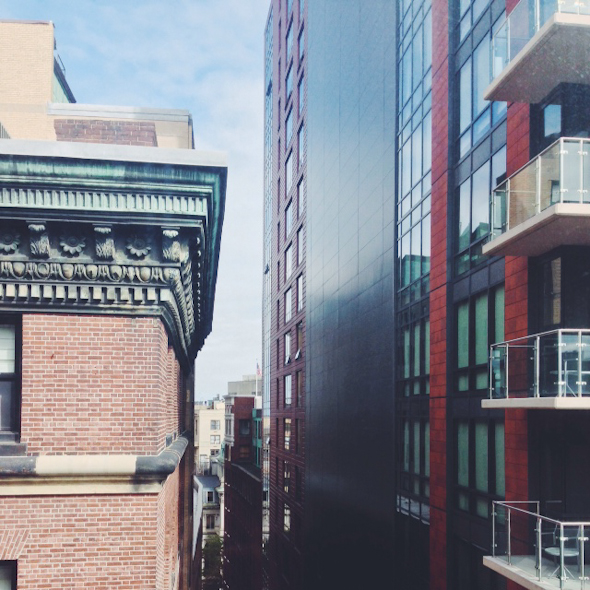 I frequently receive questions and comments with regard to how I left my job and cubicle life to work from home and currently, not work at all (at least not in the way most people define "work"). I've been out of the SEO world for a handful of months, but it's only been in the last few weeks that I've really felt I'm starting to have enough clarity to share more about how I made those big life changes, how things are going, and what the future might hold.
I'll start by saying this: I did not quit my job overnight. It literally took me four years to work up to leaving, both from an emotional standpoint and a financial one. I'm a planner by nature and I have a hard time with uncertainty, which is why baby steps work well for me when I'm gearing up to make substantial changes.
Four years ago, I would have been completely unprepared to leave my 9-5, as much as I wanted to run far, far away. However, what I was prepared to do was to start making a case to be able to work from home. I accepted an offer with a company where, thankfully, this was an option, though not one the founders supported, and only for a couple of employees who lived out-of-state and were deemed valuable enough to retain. Seeing as how I had been an employee for maybe two weeks when I realized this, I made it my mission to prove my value over the coming months. Aaron and I also talked a lot about leaving Boston to try something new, which was the second piece of the work-from-home puzzle: getting out of state.
About six months and a lot of discussion later, we decided we wanted to try life in San Francisco and started seriously contemplating how we would make that happen. Shortly after, a couple of my fellow SEOs quit their jobs, leaving my employer short-staffed. I volunteered to take on some of the overflow work, knowing it would make me more difficult to replace. Around this time, I also received a very positive performance review, and so I nervously worked up the guts to confide in my manager that I was moving to California, but really wanted to keep my job (a calculated risk). With several of the company's biggest accounts on my plate and solid relationships with all of my co-workers, he was understanding and accommodating. I began working from home as a full-time employee six months after I started.
Knowing my employer wasn't completely comfortable with having me work remotely, I spent the next few months demonstrating that it was a non-issue. I had their biggest account at this time, and I used it as a way to show them I wouldn't disappoint. It wasn't easy and I didn't love or even like most of the work, but I was hellbent on not going back to cubicle life, so I gave that account my all. That summer, the client renewed their contract for more than double, and shortly after, I started talking to my manager about switching to part-time contract work.
Going from employee to contractor was tricky, especially because the company had a firm stance on not allowing people to work part-time. Fortunately by this point, I was close enough with my boss that I could tell him I was thinking about pursuing culinary nutrition and writing, while still wanting to stay on as an SEO (he was again surprisingly supportive, because it turned out he was dealing with some health issues related to diet). I reiterated my commitment to the company and their clients, and agreed to keep all of my accounts until they could transition a few to other employees. This meant I was still working full-time for a while, but I was charging an hourly rate and actually making more money as a contractor, which incentivized them to bring my workload down to part-time.
To make things slightly more stressful, I became a contractor at a time when my company had recently decided they were going to stop using freelancers. The only reason I was able to convince them to let me make the switch was because I had over two years of good history with them, and again, I waited for a time when they were short-staffed to entertain the idea.
It was also around this time that I started blogging and putting energy into the things I enjoyed, while simultaneously phasing out the SEO. As a contractor, some weeks were busy and others were slower, and for the next few months, I mostly took on whatever work came my way to keep the peace. There was a short period where they cut my hours in half, which was scary financially, but it gave me the time and mental space I had wanted all along. For a while, I tried to convince myself that I could deal with this setup indefinitely, doing work I didn't enjoy but on my own terms (sort of). This was short-lived and I started to realize I needed to get out completely.
You might think I would have continued to scale back my hours and push back on projects, but I did the opposite. When the company told me they wanted to contract me for up to forty hours a week, I maxed out my hours. I decided to make as much money as possible from January 2013 through July 2013 (when I finally gave my notice) to ensure I had a little bit of a safety net on top of our other emergency funds. Needless to say, the first half of the year was exhausting, trying, and ultimately, totally worthwhile. I made more money in those seven months than in all of 2012, all while staying committed to my blog and gearing up for the next phase.
It's a lot to digest, but there are a few points I want to emphasize before I end this post:
Leaving my job took years of strategic planning, discipline, and patience. That's not to say that what I did is what you should do if you're looking to do the same, but don't let yourself get bogged down in all the things that are preventing you from ditching the cubicle. Start taking small steps in your preferred direction, and over time, you'll look back and realize you've completely transformed your life.
Seek out the things that will allow you to have the schedule/mental space/financial ability to work towards your goals. Sometimes life gets a little worse in the short-term to accomplish this, so try to look at the big picture.
Be on the lookout for opportunities, and when they present themselves, take them! There is only going to be so much planning and analyzing and worrying you can do. Life is uncertain, and staying in a joyless situation for the stability is not a good enough reason to stay.
…
I'm thinking I'd like to turn this into a series of posts, with the hope that my experiences might help you take on a big life change, whether that's switching careers or just generally stepping off the beaten path. Next, I'll likely talk about the financial aspects of leaving my job.
I don't have it all figured out (far from it), but every day I learn a little more.
xo
Amanda