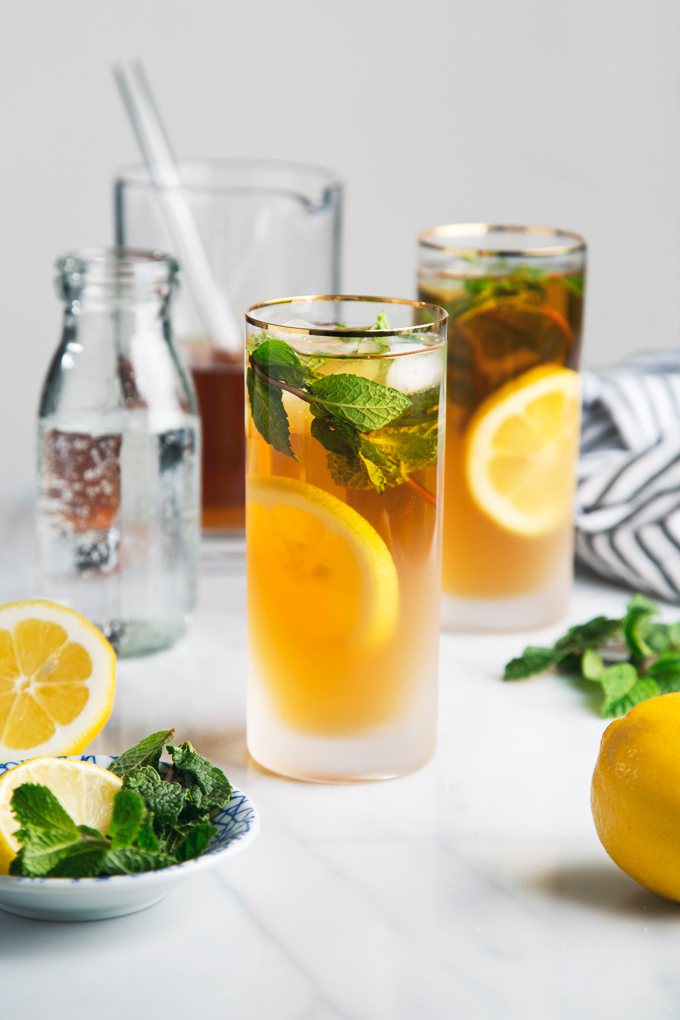 This post has been sponsored by Wholesome. All thoughts and opinions are my own.
Spring has officially begun, which means two things: 1) we survived winter! and 2) summer is in sight! Summer is my favorite season, although I do love Spring so long as Boston gets the memo that we're done with snow (seriously, no more snow please). Spring is a time when I like to really get intentional about feeling my best, ditching what is no longer serving me (hello, deep Spring cleaning!), and just generally getting ready to fully enjoy summer. I've been stepping away from the hot chocolate and embracing this refreshing mint green tea soda instead, which to me, tastes like warmer weather and vacation.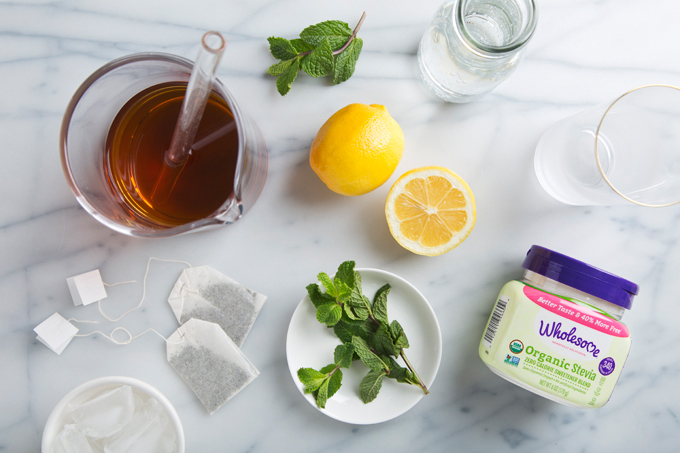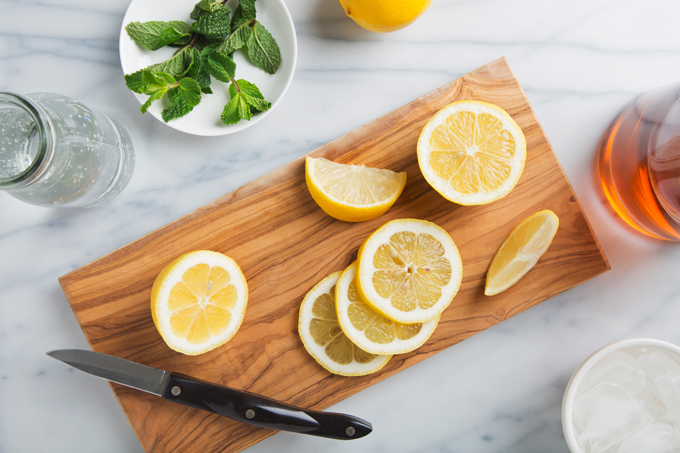 This simple soda recipe combines a few of my favorite flavors—fresh mint, green tea, and bright lemon. Normally sodas are overly sweet and loaded with refined sugar, so to make these just the right amount of sweet and better for you, I sweetened these with Wholesome Organic Stevia. It's made from a combination of organic stevia and erythritol (from non-GMO organic corn), has no calories, and also no glycemic impact. Basically, it brings all of the sugar-like sweetness, without any of the harmful chemicals. And since stevia is a lot sweeter than regular sugar, you only need half a teaspoon of Wholesome Organic Stevia for every 1 teaspoon of sugar. I normally find it in the baking aisle at my local grocer (find a store near you here), but you can also buy it on Amazon or on Wholesome's website.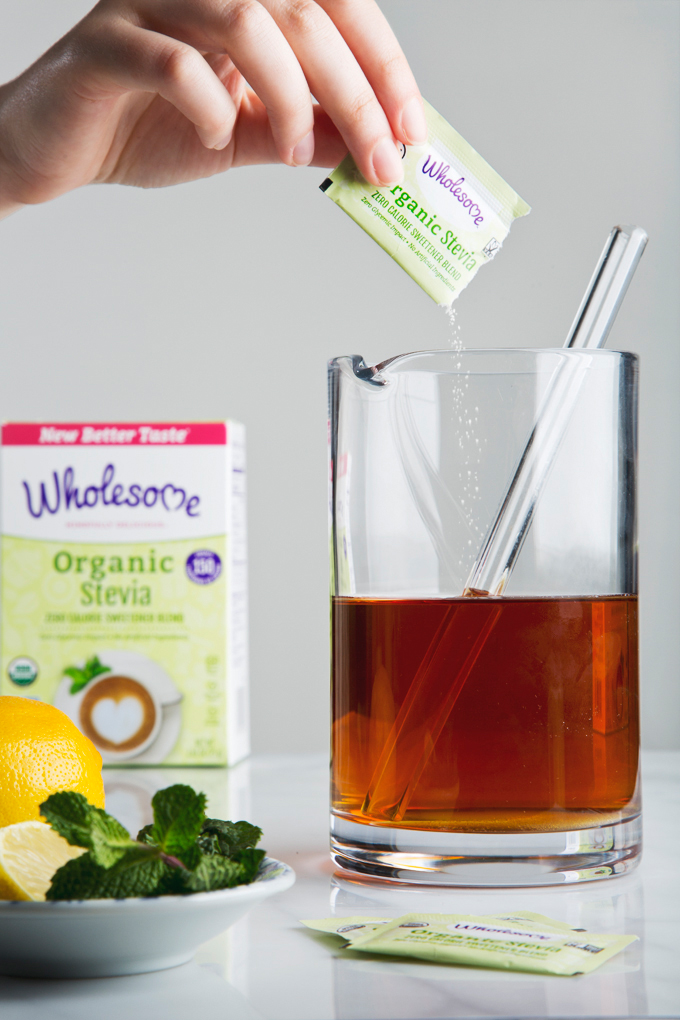 If you're looking for a refreshing way to ring in Spring (or perhaps a way to use up some of the mint that might be starting to take over your herb garden), this drink is very easy to make. Just pour the chilled mint green tea over ice, stir in the lemon juice and a little stevia, top with sparkling water for fizz, and garnish with a lemon slice and a sprig of mint.
Cheers to warmer weather!
P.S. You can find more organic stevia recipes here. I have my eye on those Killer Bee Cocktails…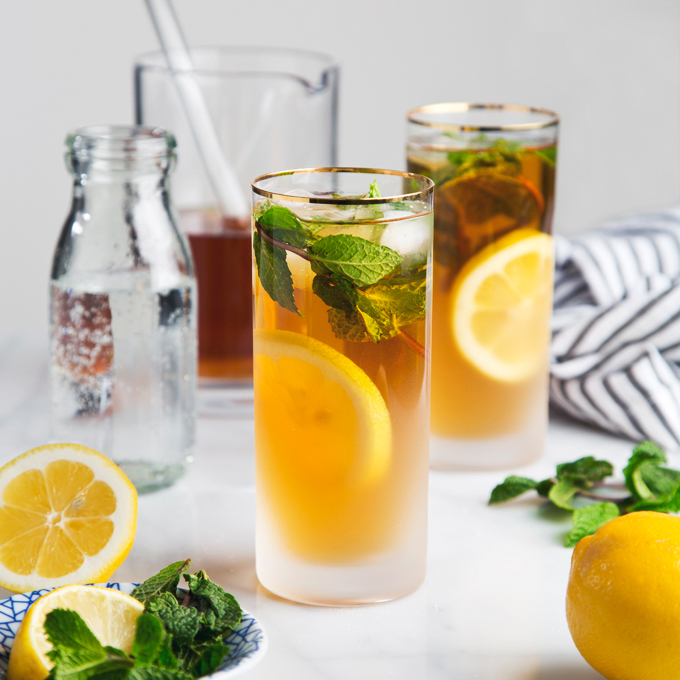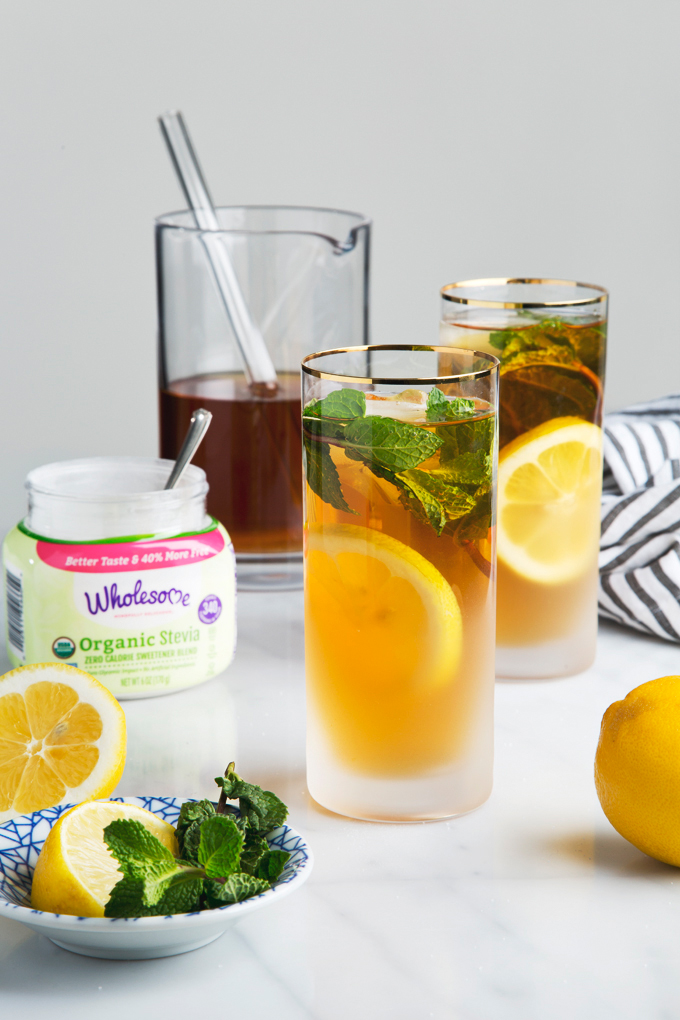 Thank you to Wholesome Organic Stevia for sponsoring this post! Get a coupon for $1 off any Wholesome item, or save with an Ibotta rebate offer.