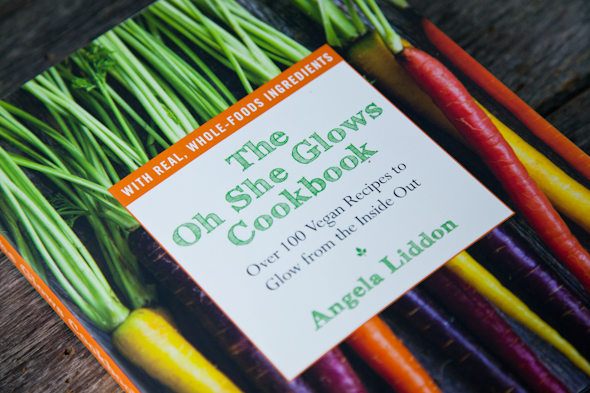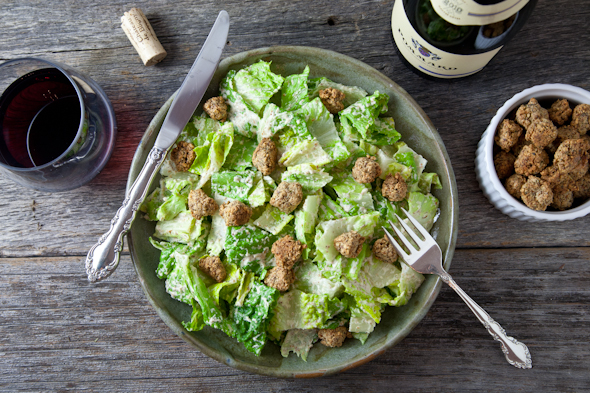 If you've been reading vegan or healthy recipe blogs for more than a nanosecond, you're likely already a fan of Angela and her popular Oh She Glows blog. I first started following along four years ago, right around the time I began my very crappy cubicle job. Angela's posts, particularly the ones about her own career change and struggles along the way, immediately resonated with me. I found her ability to switch directions and create the life she wanted so inspirational—she motivated me to start doing the same. And then of course, I began making her recipes, and I was doubly inspired. Angela is one of those people who make me scratch my head and go "How does she do it all?" and on top of that, she's also a genuinely nice person, just as you imagine from reading her posts.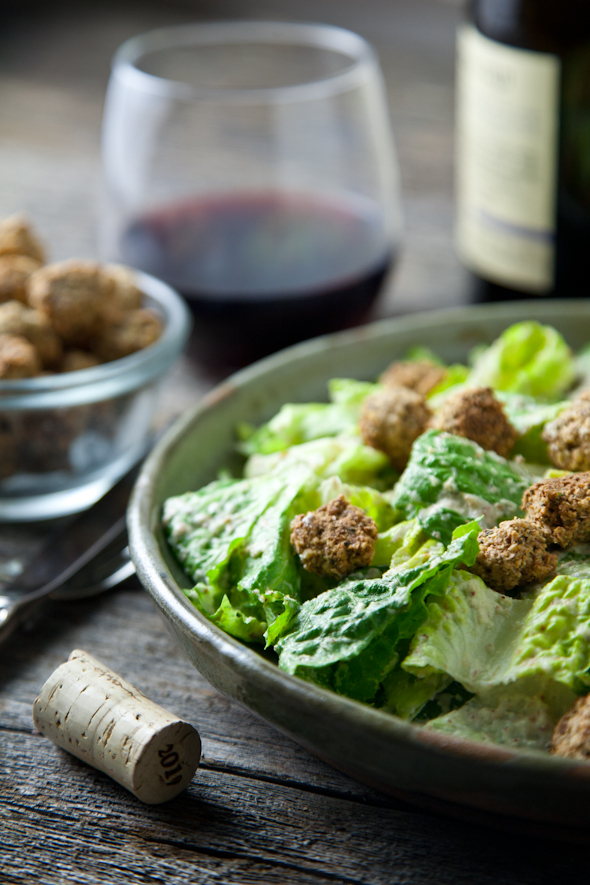 I was so honored to be offered a review copy of Angela's much-anticipated Oh She Glows Cookbook. It's every bit as beautiful as I expected, and the recipes are an extension of those she shares on her blog—simple, whole foods, prepared in a way that's comforting and familiar, yet thoughtfully elevated to something noteworthy. These are the kinds of recipes you will want to make again and again.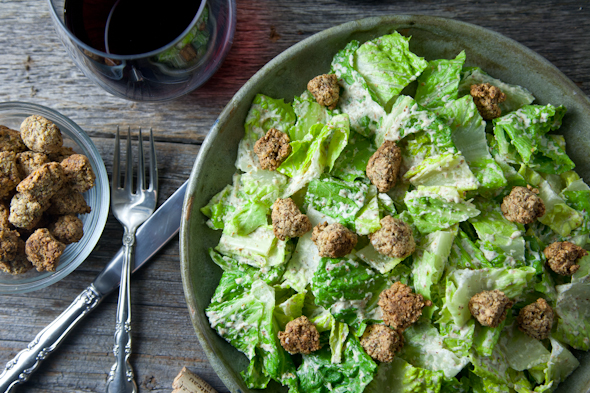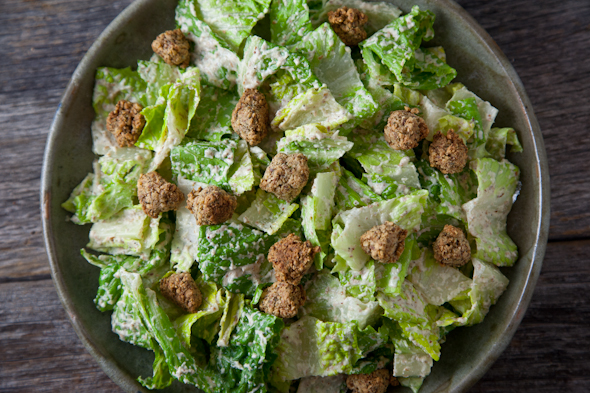 Today's recipe for Chakra Caesar Salad with Nutty Herb Croutons is a perfect example of that. It's so reminiscent of traditional caesar salad, Aaron said that if it had been served to him in a restaurant he wouldn't have known it was vegan. I love it when that happens.