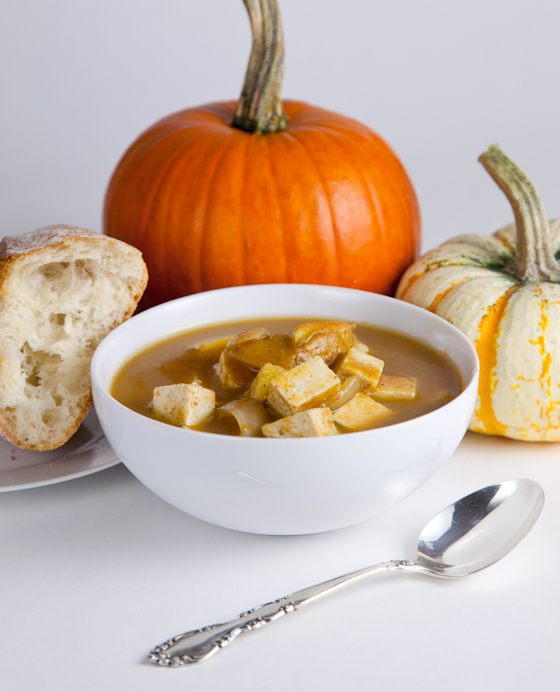 It feels like the weather has abruptly changed from Summer to Fall. Gone are the balmy, bright mornings and 8pm sunsets, and instead, there's a slight chill in the air and progressively less daylight. I'm not a fan of it being completely dark when my alarm goes off around 6am, but I do love the change that makes it feel so good to curl up with a blanket, a big mug of hot tea, and a puggle in my lap. Honey is clingy year-round, but she's been especially snuggly now that the temperatures are a bit cooler. I love it.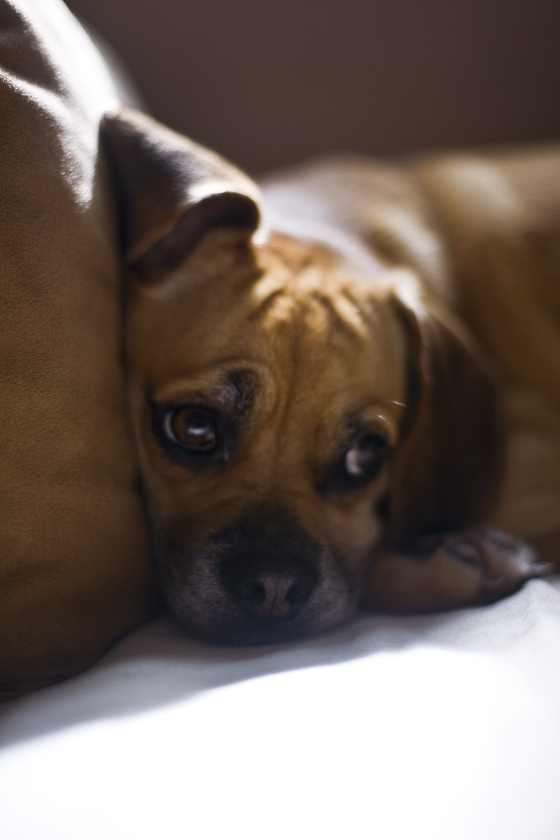 My food preferences are also starting to shift a bit from cold salads to warm soups, and like most food bloggers, I'm putting pumpkin in everything. It seems to be one of those foods that people either go nuts over or totally don't understand the appeal. I fall into the former group, although I'm more into the pumpkin custards and breads and less into the pumpkin spice lattes that I've been seeing everywhere.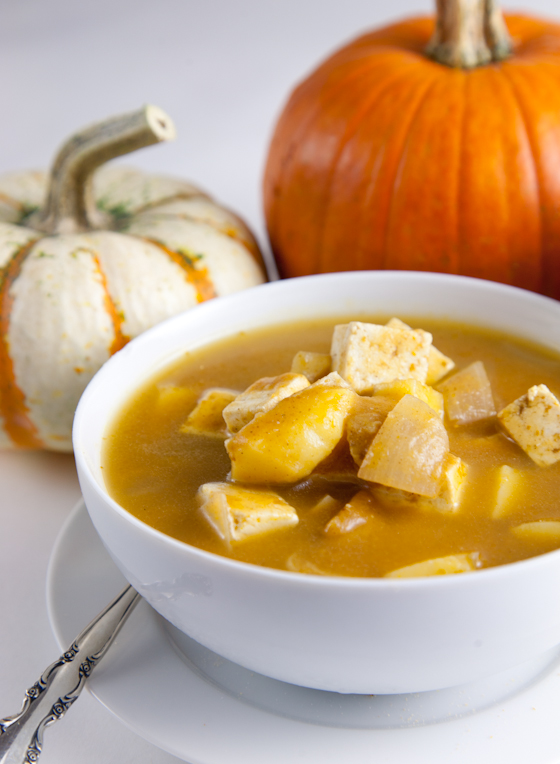 This pumpkin soup is inspired by a recipe from my mom, and similar to her apple cinnamon tofu breakfast bake, it was a staple at my house growing up. I asked my mom for the recipe, but it turns out she doesn't use one—just tastes and adjusts things as she cooks. She gave me a rough idea of her process, including things like using the potato water as the base for the soup and adding pumpkin pie spice and some extra cinnamon. My version ended up being more spicy than hers, but she practically finds bell peppers to be too hot, so that's not surprising.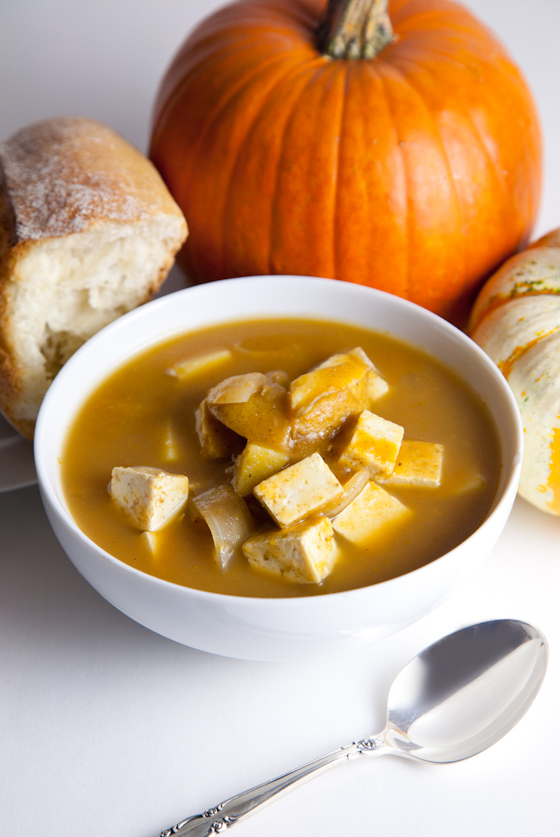 I used tofu to give it some extra staying power, but I think this soup would be equally good without it, or possibly with white beans instead. The pumpkin puree creates this almost velvety texture that's even better the following day, and it's the kind of soup that just begs to be enjoyed with a piece of crusty baguette.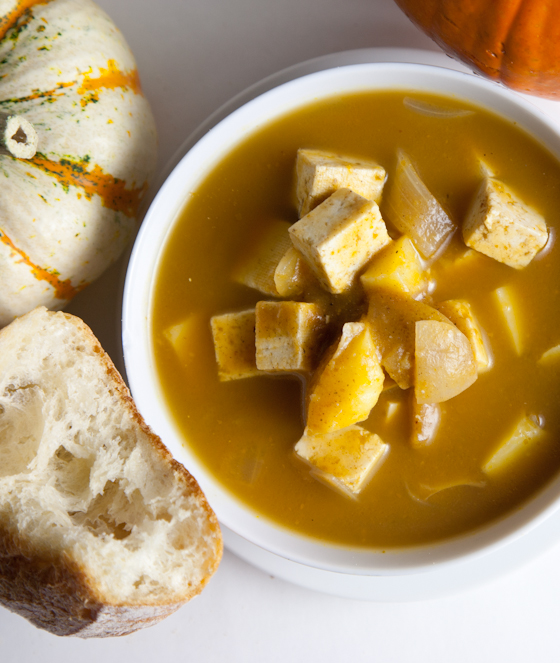 It tastes like Fall in the best possible way. I hope you enjoy it as much as I do!