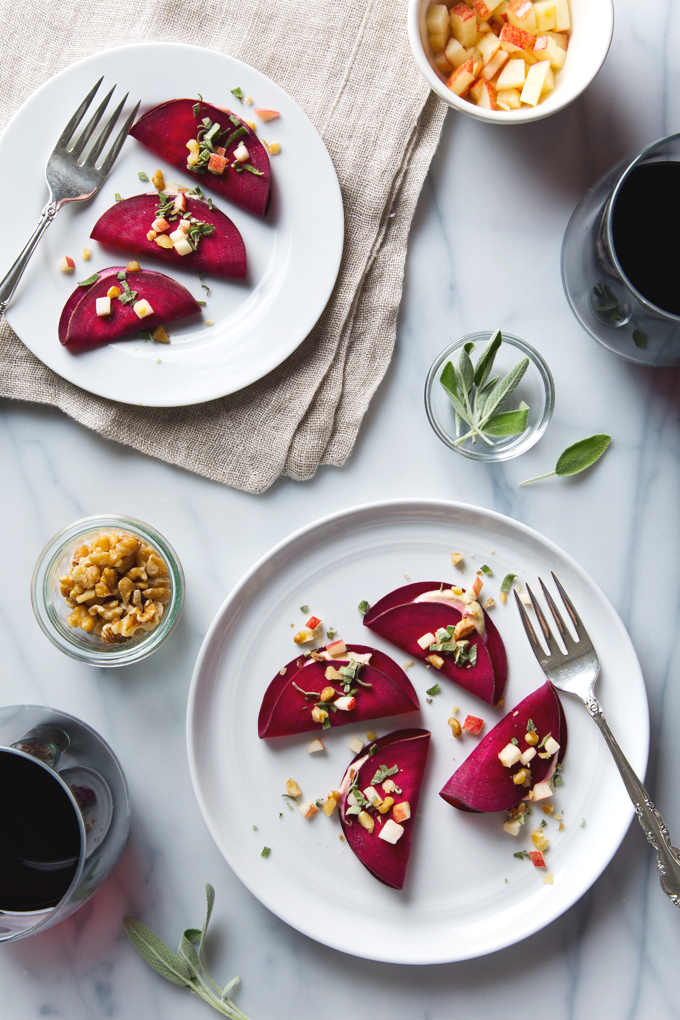 The first time I made raw beet ravioli was a handful of years ago, after enjoying one of the best meals of my life at a raw vegan restaurant in NYC. Sadly, that restaurant is no longer in business, but the experience of eating there opened my mind to an entirely new way to enjoy food—no oven, no stovetop, just really awesome ingredients prepared in satisfying flavor combinations.
Raw food sometimes gets a bad rap because it can be time-intensive and require a lot of (expensive) specialty ingredients. That's not at all how I do raw food. Five years ago? Yes, I gave complicated a go. Today? Heck no! I am all about easy meals with minimal prep work. We recently adopted a chihuahua puppy from our local shelter (his name is Mousse!) and with his spunky personality and tiny, get-into-everything size, he's keeping us all on our toes when he's not literally biting them. I love that puppy energy so much and few things are better than a sleepy fur-baby curled up on your chest, but we're in that phase where getting even the most basic of things done feels deserving of a gold star…or at least a glass of wine.
For today's raw beet ravioli, we're excited to be collaborating with Beaujolais wines, especially because the timing could not be better. Having a small glass of wine with dinner is one of the ways Aaron and I have been unwinding from the craziness of our days, and it makes even the simplest of meals feel a little more special.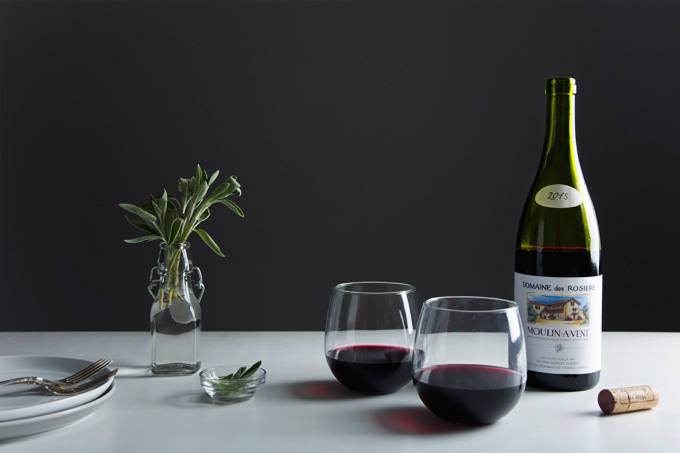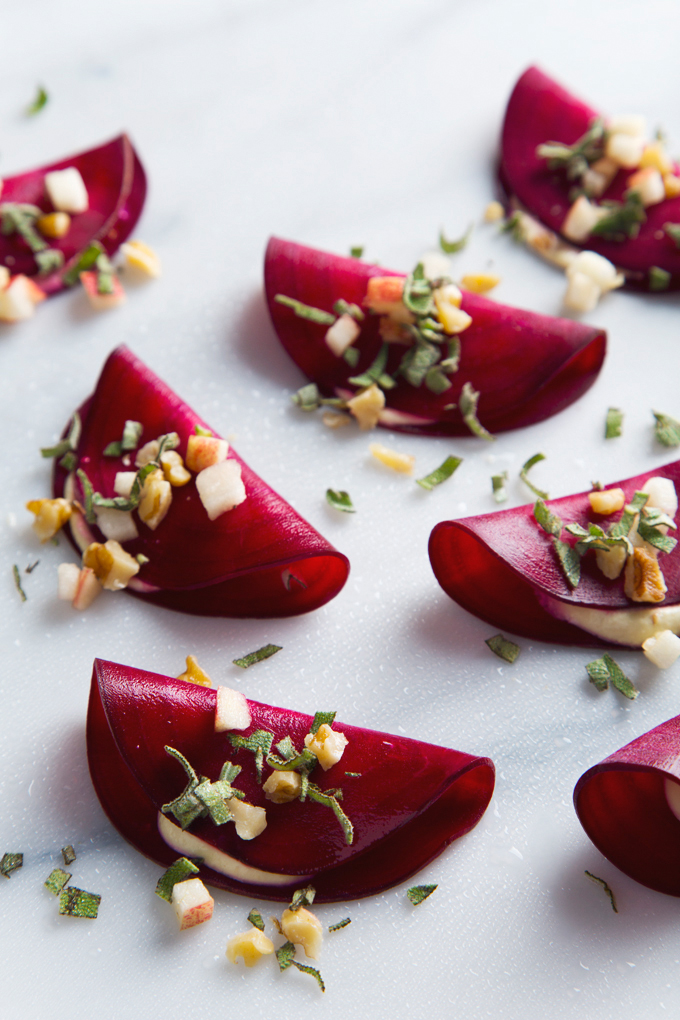 If you're not yet familiar with Beaujolais French wines, you're in for a treat. They come in red, white, and rosé, they're high quality without being elitist, and they pair well with a large variety of foods. We've been loving this Moulin-à-Vent, Domaine des Rosiers, 2015, which is full-bodied and complex with hints of spice and ripe fruit. Normally, I'm not one for big reds (that's Aaron's jam), but this particular wine has just the right amount of floral and fruity, and it goes so well with the sweet earthiness of the beets and the creamy tang of the cashew cheese.
To help balance the power of the wine and really go all in on the Fall flavors, I topped the ravioli with some diced apple, chopped walnuts, and a sprinkle of freshly torn sage. It makes for an even more beautiful presentation and the most wonderful mix of fresh and hearty—perfect for those still-warm, but slightly crisp Fall nights.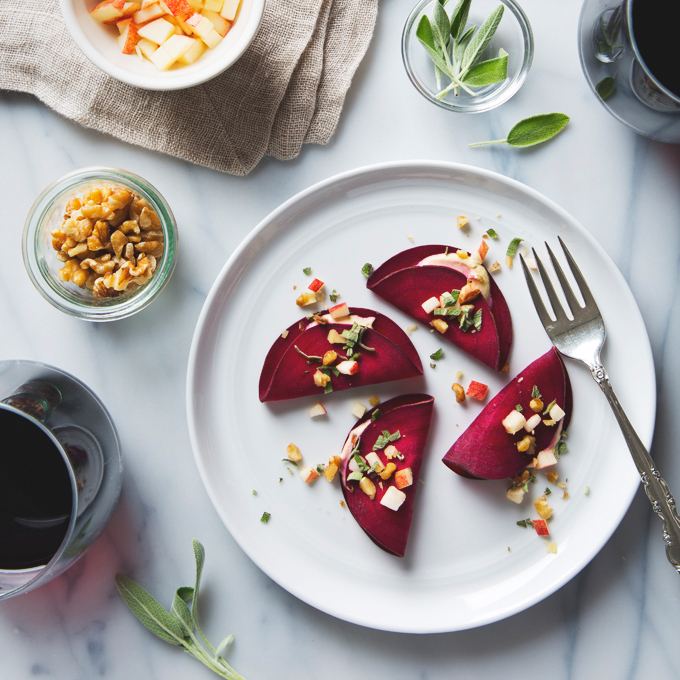 THE GIVEAWAY:
Beaujolais Wines is generously giving away a beautiful wine picnic set valued at $119!
---
Thank you to Beaujolais wines for sponsoring this post! We love their easy-drinking, food-friendly wines!