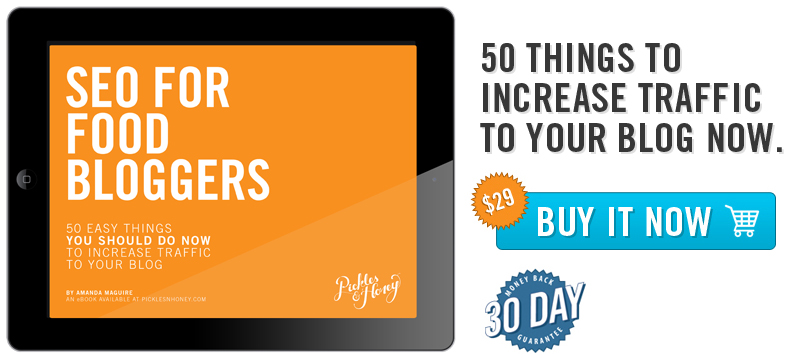 Today is the day! My first eBook, SEO for Food Bloggers is now available and I am beyond excited to share it with you!
I really do believe that a little SEO, when strategic and focused, can have a profoundly positive impact on your blog.
Pickles & Honey is a perfect example of this: organic traffic has been, by far, the highest percentage of my website traffic, making up 40% of my total visits over the past 3 years. What I've learned is that, often, it's the people who find your blog searching for a recipe on Google who are going to start following you on Instagram, "pin" your photo, and sign up for your weekly email updates. Organic search traffic is a powerful thing.
Investing in improving your blog's SEO can have an amazing return on investment, especially compared to other types of self-promotion.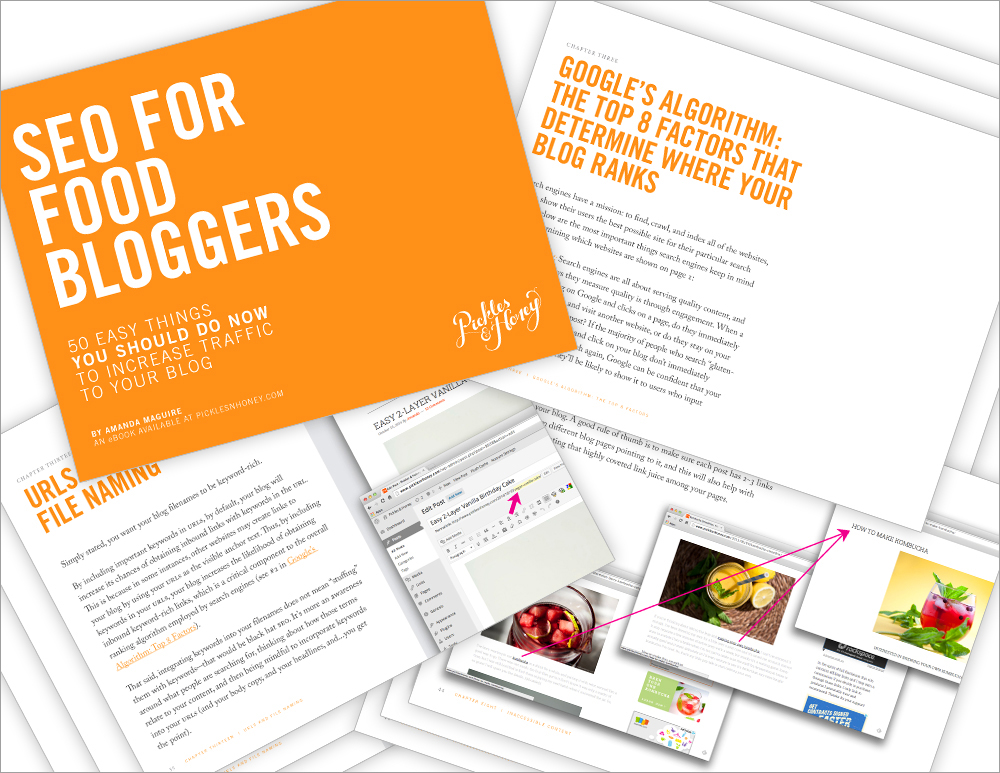 SEO for Food Bloggers is a very comprehensive 90 pages in length, but I've broken it down into short, totally manageable chapters. You can read and implement one or two SEO tactics at a time, or go all out and make a bunch of improvements at once if that's more your style. Because it's only the need-to-know information for blogging, you won't be wasting valuable time filtering through a bunch of general recommendations—I've fused more than 8 years of my most effective SEO work for Fortune 500 clients with my expertise in food blogging.
SEO for Food Bloggers is completely tailored to you.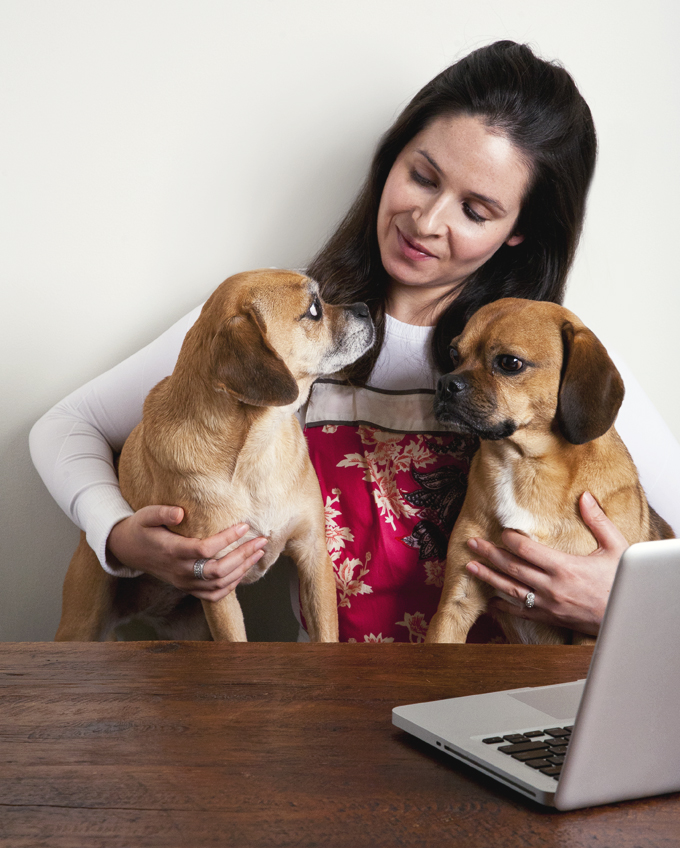 It's streamlined without requiring an understanding of HTML or being technical and dry (I had to infuse some personality!), and it includes 50 things you can start doing today to increase your organic search traffic.

If you're thinking, "I'm a blogger and I need to up my SEO game, but I don't write about food." Not to worry—I've also got you covered. Yes, I've written the eBook to include food references and I talk a lot about Google searches for chocolate chip cookies (apparently I was craving them?), and there is one chapter on my top choice for recipe plugins. However, I am a firm believer that good SEO is good SEO. For this reason, nearly all of the content, tips, and tools can be successfully applied to any blog to grow search engine traffic.
This eBook is for anyone who's ever felt intimidated or overwhelmed by SEO and unsure of where to start. It's approachable, yet effective, foundational, yet specific. My hope is that the recommendations will be practical, easy to understand, and will ultimately help you to improve your blog's search engine rankings so you can grow your organic traffic.
Because I'm just about bursting with excitement, I've decided not to give away 1, but 2 COPIES of SEO for Food Bloggers! Hooray for 2 WINNERS! And hooray for digital books—the giveaway is open to everyone!
Thank you from the bottom of my heart for your support over the last 3 years. This really is a dream come true for me.
If you're ready to purchase, you can click on the "Buy It Now" buttons in this post, or head on over to the SEO for Food Bloggers eBook page for additional information and sample pages. And while you're at it, check out the affiliate program! I've added links to both pages in the main navigation (↑) for easy access, as well as a banner near the top of the sidebar (→).
Happy SEOing!
xo
Amanda