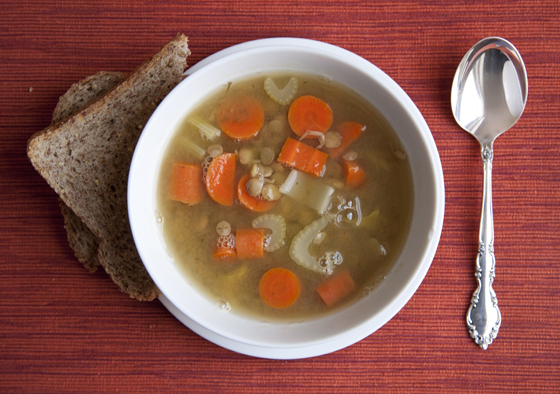 Either Honey was an easy puppy, or I somehow forgot how much time and effort is required to take care of one. Probably a combination of both.
By the end of the day, I'm completely exhausted. Doing simple things, like washing a load of laundry, writing an email, or even taking a shower feels like a big accomplishment. I was so tired last night, I debated not even brushing my hair after I washed it. I'm assuming this is a taste of what it's like to have a baby? …yeah, that's not happening anytime soon. Sorry, mom.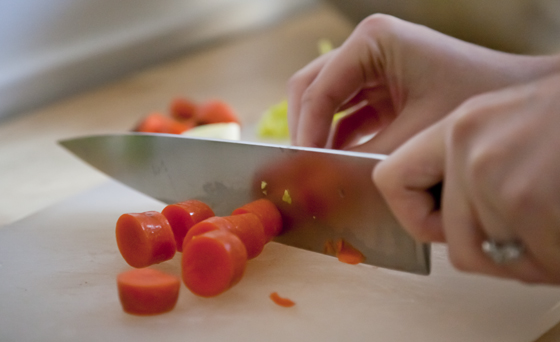 Needless to say, this week's meals are going to be simple. However, that doesn't mean I want or intend to rely on pasta and cereal everyday. After looking through my pantry, I found a big bag of lentils and some veggie stock. Lentil soup totally fit that bill – it's easy, fuss-free, and tends to keep me full for hours (hello, fiber!).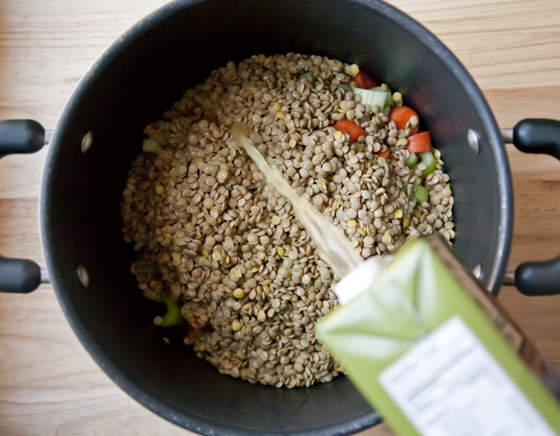 I've been on a lemon kick always recently, and decided to throw that in there with some dried dill, sliced garlic, chopped celery, and carrots.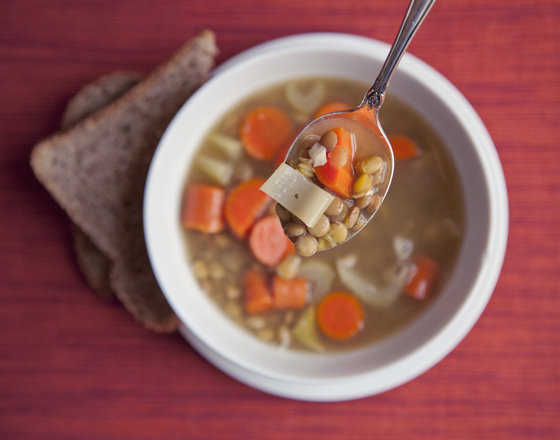 And in the time it took me to let everything simmer (about 25 minutes), our new puppy managed to chew through a stuffed animal, pee on the floor, run off with a potato (her new favorite game), and give me about a million kisses. It's a good thing she's so cute.
P.S. That's a puggle tail in the bottom corner.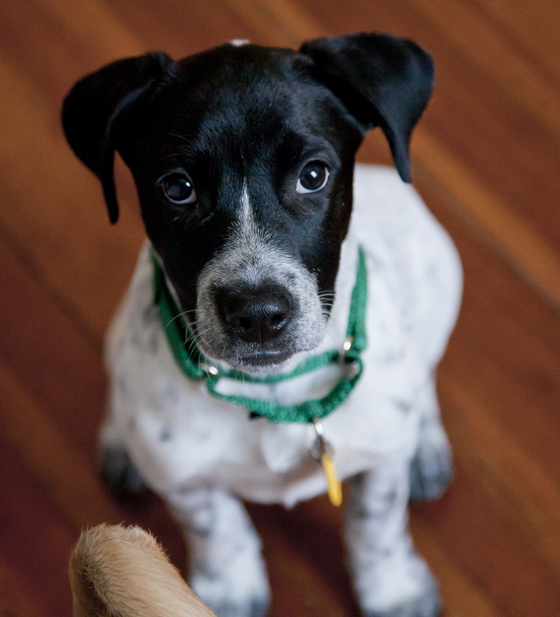 | | | |
| --- | --- | --- |
| Lentil Soup with Lemon & Dill | | |
Author:
3 C. Dried Green Lentils
8 C. Vegetable Stock
2 C. Water
6 Garlic Cloves, thinly sliced
1 Tbs. Dried Dill
8 Carrots, roughly chopped
8 Stalks of Celery, roughly chopped
Juice of 2 Lemons
Salt & Pepper to Taste
In a large stock pot, combine lentils, garlic, carrots, celery, and dill.
Add vegetable stock and water.
Cover and bring to a boil.
Reduce heat to simmer, and cook uncovered for 25-30 minutes, until lentils are tender.
Stir in lemon juice and season with salt and pepper.
Serve with your favorite crusty bread.
Fresh dill would be excellent in this recipe instead of dried. If you're using fresh, I'd recommend about 1 C. of roughly chopped dill as a garnish, rather than adding it in with the other ingredients.
I ended up not using any oil in this recipe, but I think a drizzle of olive oil just before serving would be awesome.