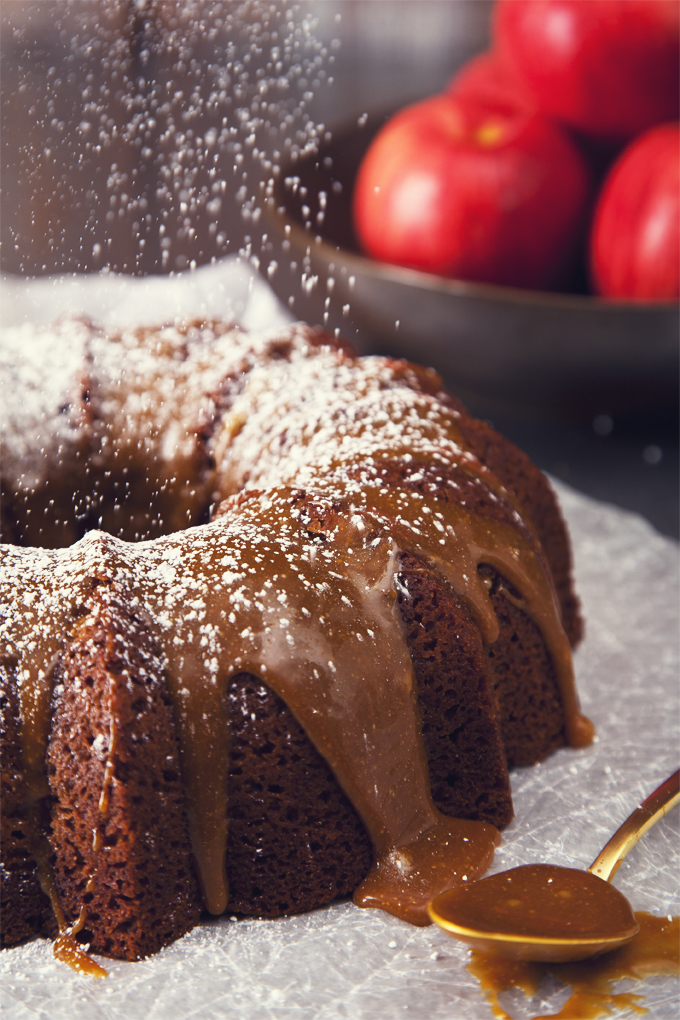 Is it weird to say you adore a cake? Because I adore this cake.
I gave myself permission to go apple-cider-crazy this year. It's a slippery slope since I literally want to drink apple cider all day every day, which is why I only buy one container each week and (hesitantly) share it with Aaron. I've been obsessed with hot chai apple ciders in the evenings while we catch up on our days and watch our favorite shows, and now I'm newly obsessed with spiced apple cider cake.
This cake isn't subtle with the spices or apple flavor, which is exactly the sort of recipe I was hoping to create.
I very loosely referenced my much-loved apple cinnamon muffins for inspiration, and used spelt flour for a denser, heartier crumb. I even took the time to carefully peel and dice the apples. If you've been reading Pickles & Honey for a while, you know I hate to do this because I am notoriously bad at peeling any and all things.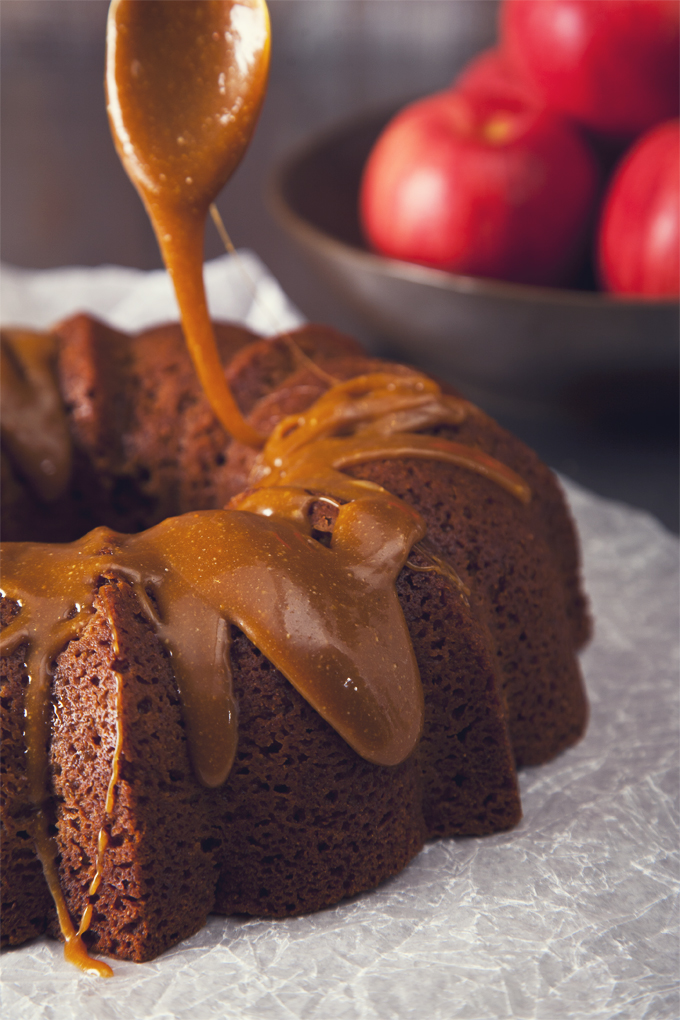 I'm still digging my 3-ingredient vegan caramel sauce, so naturally I generously poured it over the top of the cake for a sweet and decadent, but satisfyingly wholesome caramel apple effect. It doesn't hurt that this cake is as easy on the eyes as it is on the taste buds. It's perfect for Thanksgiving, or any day, really.