Who wants to be stuck inside cooking when you could be outside soaking in some sun? Today's easy Summer Couscous Salad has the best of summer's produce, including nectarines/peaches, tomatoes, sweet corn, cucumbers, dried cherries, plus chewy pearled couscous and chickpeas for protein. It's the perfect recipe for those days when you've just hit up the farmer's market and you subsequently find yourself with enough fresh vegetables and fruits to feed a small army.
The dressing is a simple 5-minute vinaigrette with lots of cilantro, freshly squeezed lime juice, extra virgin olive oil, apple cider vinegar, garlic, and a little maple syrup to balance out the tartness and acidity. Toss everything in your blender, give it a whirl, and you're good to go! For me, having a dressing I'm excited to eat makes all the difference in my salad consumption.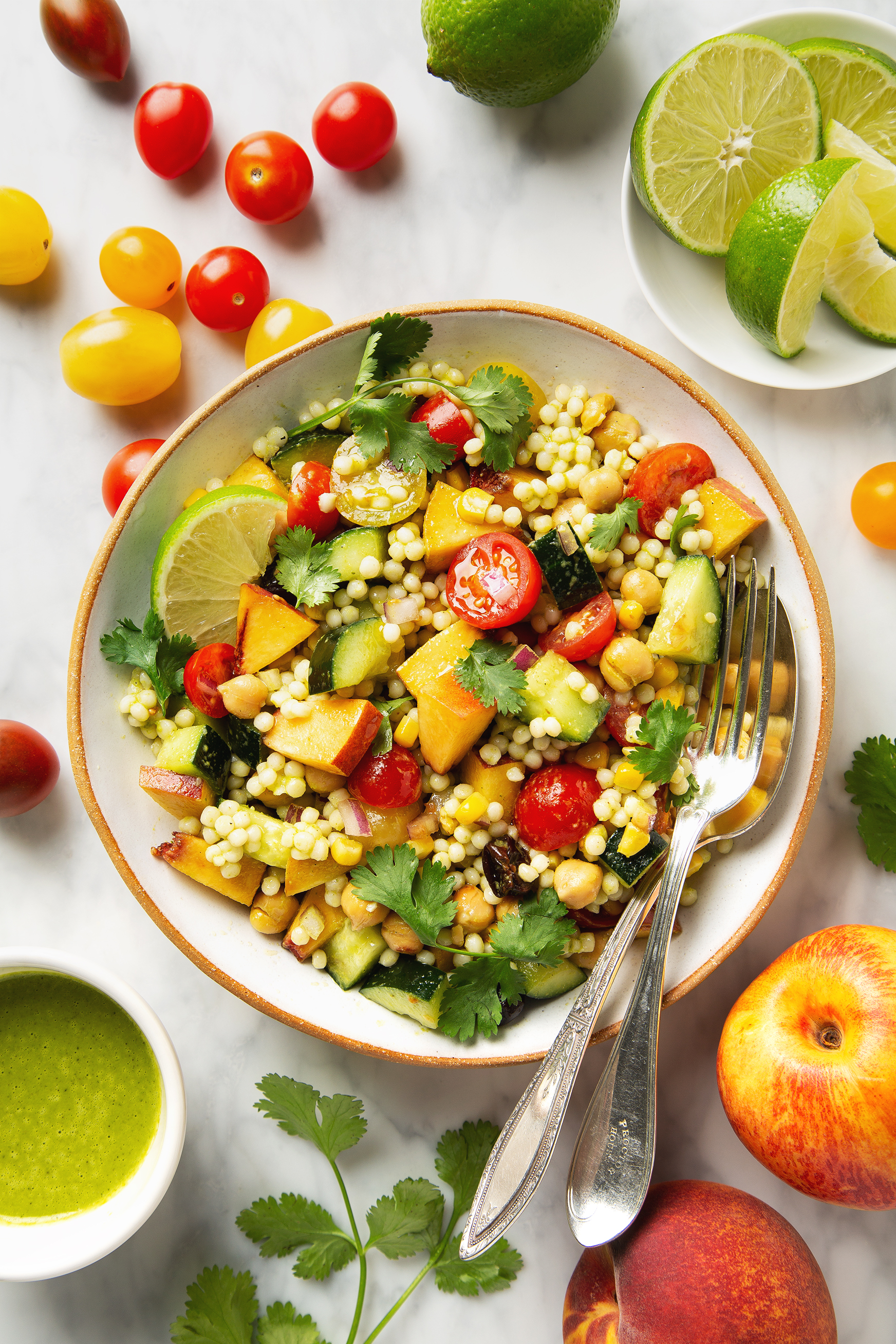 Aaron and I have been enjoying this recipe for lighter lunches and dinners, but of course it would make a great, nutritionally-balanced side dish as well. I'm thinking summer picnics, as a plant-forward option for friends' BBQs…it's a salad that's as delicious as it is beautiful and definitely customizable to whatever summer produce is looking good at the market near you!