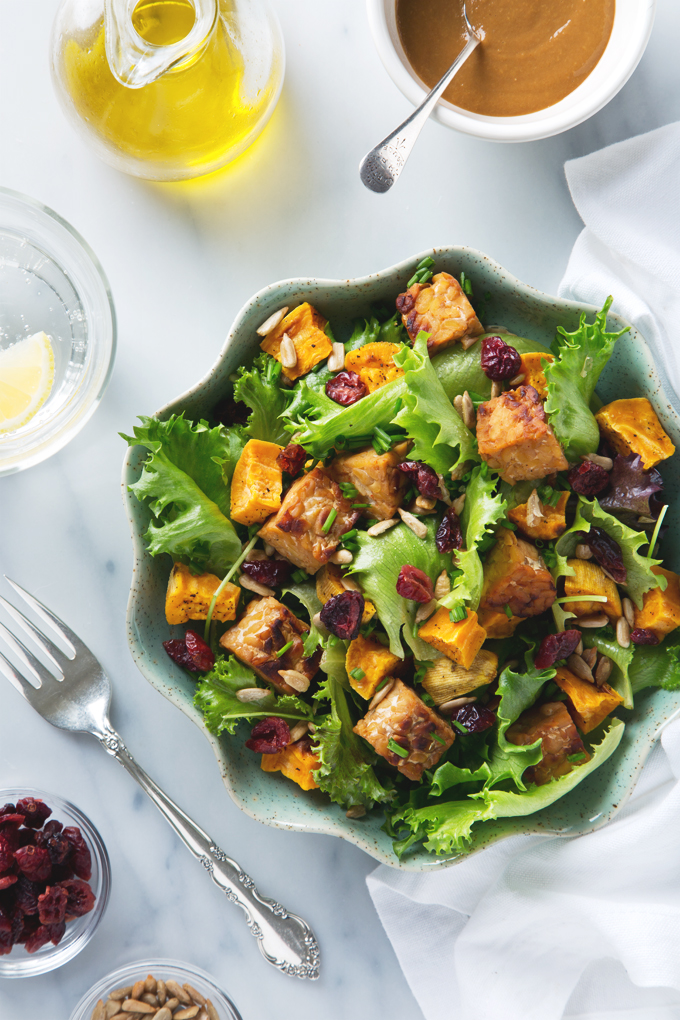 A couple of weeks ago I shared your favorite P&H recipes of 2017, and also asked for feedback on the types of recipes you wanted to see more of this year (a very big thank you to those of you who took the time to comment, email, and message me!). There was a pretty wide range of requests, but a lot of you asked for easy lunches and dinners. I feel you on that, because I too get stumped on what to make during the week when I have less time to devote to cooking (side note: how ridiculous does that sound coming from a recipe developer?? Eek.). But I think like many people, most days I'm in need of meals that don't require a lot of active prep work or dirtying a bunch of dishes.
Today's hearty sweet potato salad recipe comes from my dear friend, Gena Hamshaw, whose new cookbook, Power Plates, was just released last week! You likely already know Gena from her blog, The Full Helping. I've been reading her posts and making her recipe for years and I'd be hard-pressed to think of anyone who is more thoughtful, well-informed, or who has more integrity than Gena. Her food is simple, wholesome, and grounding, and Power Plates is a continuation of this approach to plant-based meals. There are 100 recipes total, and each is nutritionally balanced and one-dish—exactly the type of recipes we could use more of.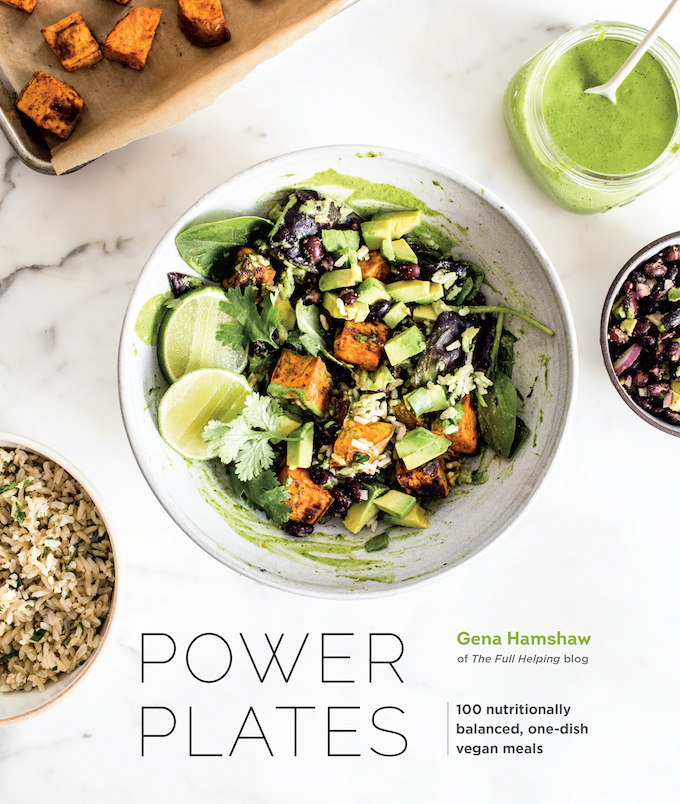 Normally, I'm not the biggest fan of tempeh, but I really like it in this sweet potato salad because it's marinated (so key for flavor!) and then baked (think: golden and crispy around the edges). However, I think the real star of this dish is the dressing. It's a combination of olive oil or tahini (I used tahini), maple syrup, Dijon mustard, tamari, apple cider and balsamic vinegars, and nutritional yeast. I'm totally hooked on the sweet/salty/vinegar-y flavor.
I followed Gena's recipe as written, but made a few changes based on the ingredients I already had on hand. I used baby lettuce in place of arugula, yams instead of sweet potatoes, and I topped my salad with dried cranberries for extra color and texture. This is a very adaptable recipe and perfect for making ahead for grab-and-go lunches throughout the week.
Gena—biggest congrats to you on your new book! Thank you so much for sharing your sweet potato salad with us!