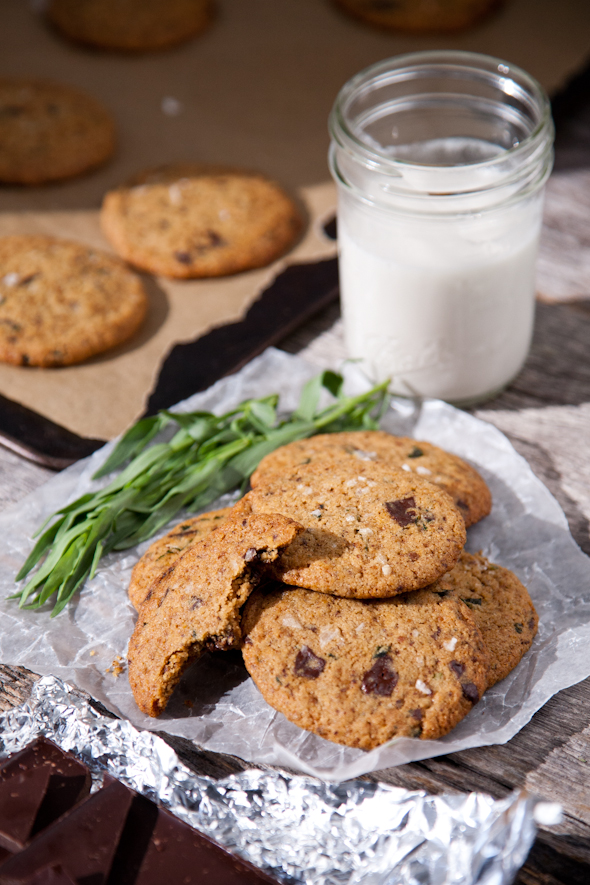 Last week I continued to cook my way through Isa Does It, and one of the dinners I made was a Sweet Potato Gnocchi with Seared Brussels Sprouts and Tarragon Cream Sauce. This probably goes without saying based on that title and the fact that it's from Isa Chandra Moscowitz, who is a genius in the kitchen, but damn, it was amazing. A little ambitious for a weeknight, but totally worth eating dinner an hour later than usual. And ooooh, the leftovers!
Something strange also happened while I was chopping the tarragon for the cashew cream: I could not stop thinking about combining that slightly licorice-y, minty herb with chocolate. That's weird, right? I decided it would either be brilliant or disgusting, and then I came across a recipe for Rosemary Chocolate Chip Cookies, also in Isa Does It, and I took it as a sign that I had to find out.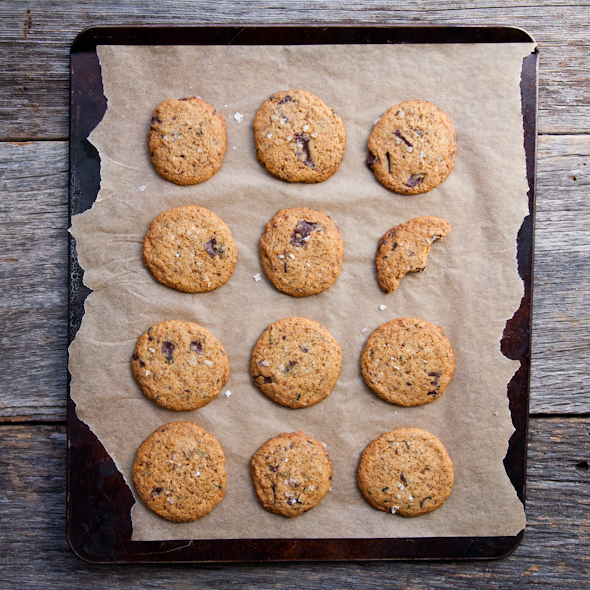 I've been working on a gluten-free chocolate chip cookie for a few months now, playing around with the flours, deciding whether to use a chia egg or flax egg, or coconut oil or a more reliable vegan buttery spread. And just because that wasn't challenging enough, I started adding tarragon to the dough this weekend. But again, brilliant or disgusting. I felt confident it would go either way.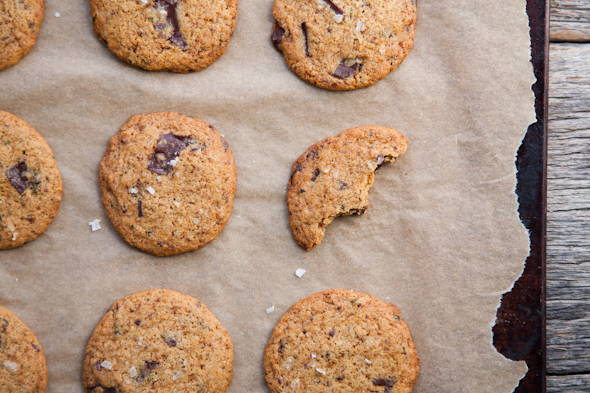 For this last cookie trial, I referenced my previous notes (chia egg = too fluffy, chickpea flour tastes like dirt, etc) and meticulously measured my ingredients. I've had a lot of trouble using coconut oil alone for cookies in the past because it's formed an oily mess as soon as I put the dough in the oven, but this time I froze the batter for about ten minutes immediately prior to transferring the cookies to the oven. I held my breath, turned on the oven light, and…success! No liquified cookie dough!
You know what else also works? Tarragon + chocolate. Maybe not so much if you don't like an anise sort of flavor, but if you do, it's a really interesting combination.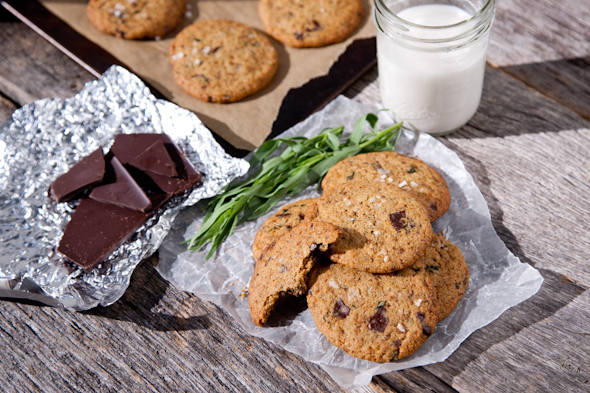 Similar to most things, these cookies are even better with a light sprinkling of sea salt. Also, you must use dark chocolate. I went with 72% in mine, though I am already planning to try 85% next time. I love the juxtaposition of the sweet cookie with the bitter chocolate.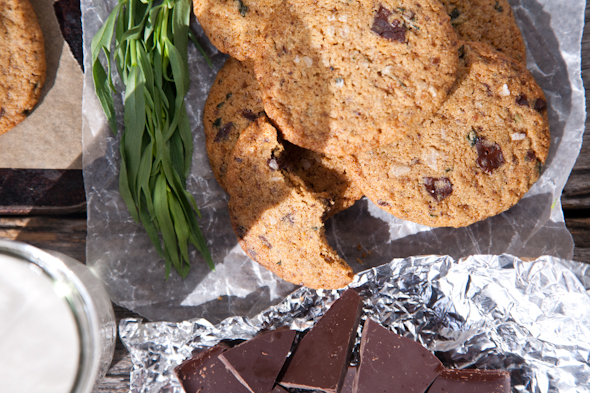 These are decadent and crisp and dare I say it – fancy.
So now we know what to do with those leftover bits of herbs in our fridges…
Make cookies.