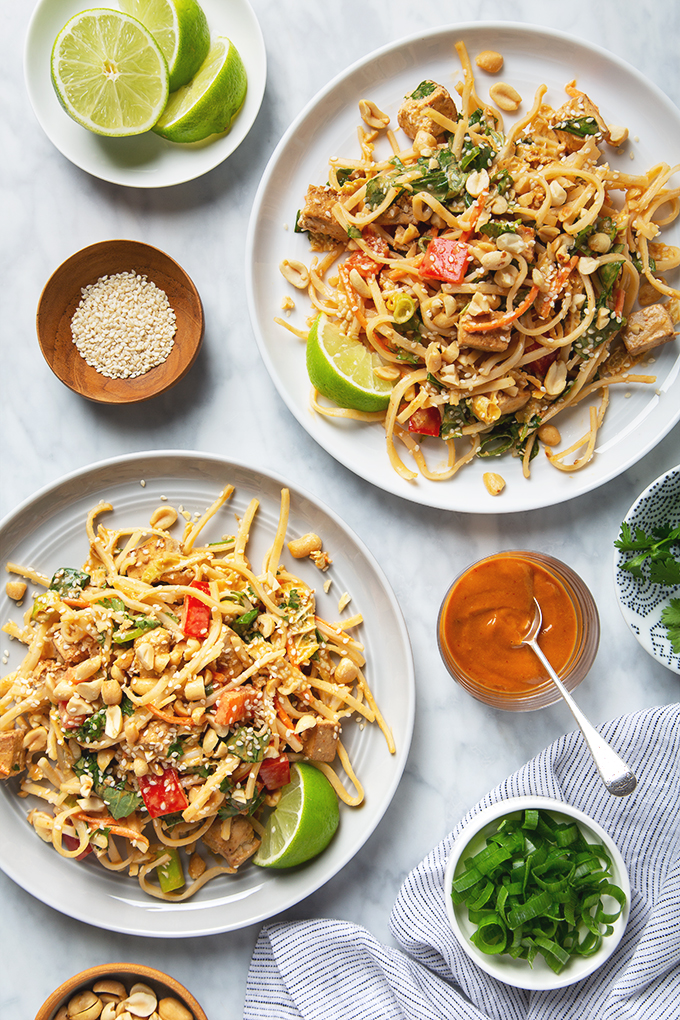 Do you have any meals that everyone you know associates with you? For me, that meal is veg-heavy, Thai-inspired, with lots of cilantro and lime juice, and served with peanut sauce, always and forever. Oh, and bonus points if noodles are involved.
I've been making a conscious effort to get back to sharing recipes that I'm most excited about, whether or not Google Trends or sponsors think they're the way to go. So, if you're noticing a trend with the Asian vibes and peanut sauce, that would be why. This is the food that I'm eating and loving at the moment. In all honesty, I started to feel kind of blah about this space because I was getting too in my head about what I should be doing strategically rather than what I felt passionate about sharing. It can be tricky balancing the two; I'm writing for you, and I'm also trying to be true to me. This is why I started my new "I Tried It" series and why I have a couple of other longer-term projects in the works (I hope to share more on those soon!).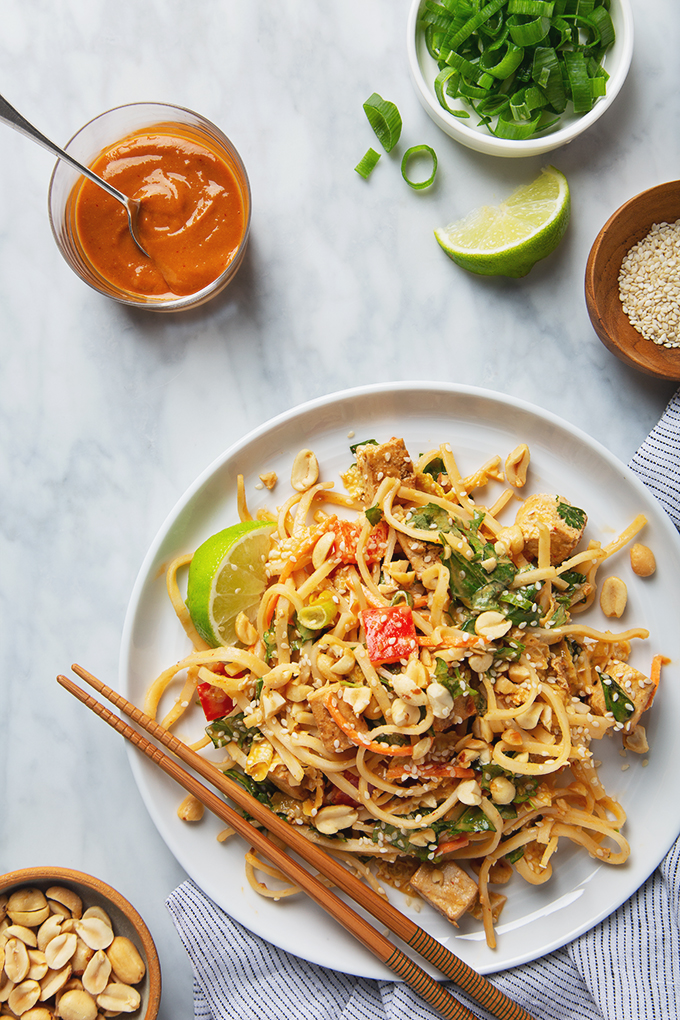 So this tofu pad thai salad…Aaron calls it "Amanda food" every time I make it, and the good news is that he's almost as obsessed with it as I am. It has the ideal ratio of chewy rice noodles to vegetables, with crispy marinated tofu (Tofu Haters: get yourself a tofu press and try the method I've outlined below. It might just make you a tofu lover.), plus the BEST peanut dressing—seriously. I've been tweaking my peanut dressing recipe for years and I really do feel like it's perfect based on not only my personal opinion, but everyone else who's tried it too. It's a really simple blender recipe with seven basic ingredients and nothing fancy, and yet it's everything you could ever want from a peanut sauce. If you make nothing else from this pad thai salad, make the under-five-minute peanut sauce and then go forth and put it on everything.