This easy vegan banh mi pizza is so good, it's become a weekly ritual that our friends and family now affectionately call "Amanda pizza." Aaron is the true pizza lover at our house, while I'm all about Vietnamese and Thai flavors. So, a meal that combines both makes us especially giddy for dinner (and lunch leftovers the following day).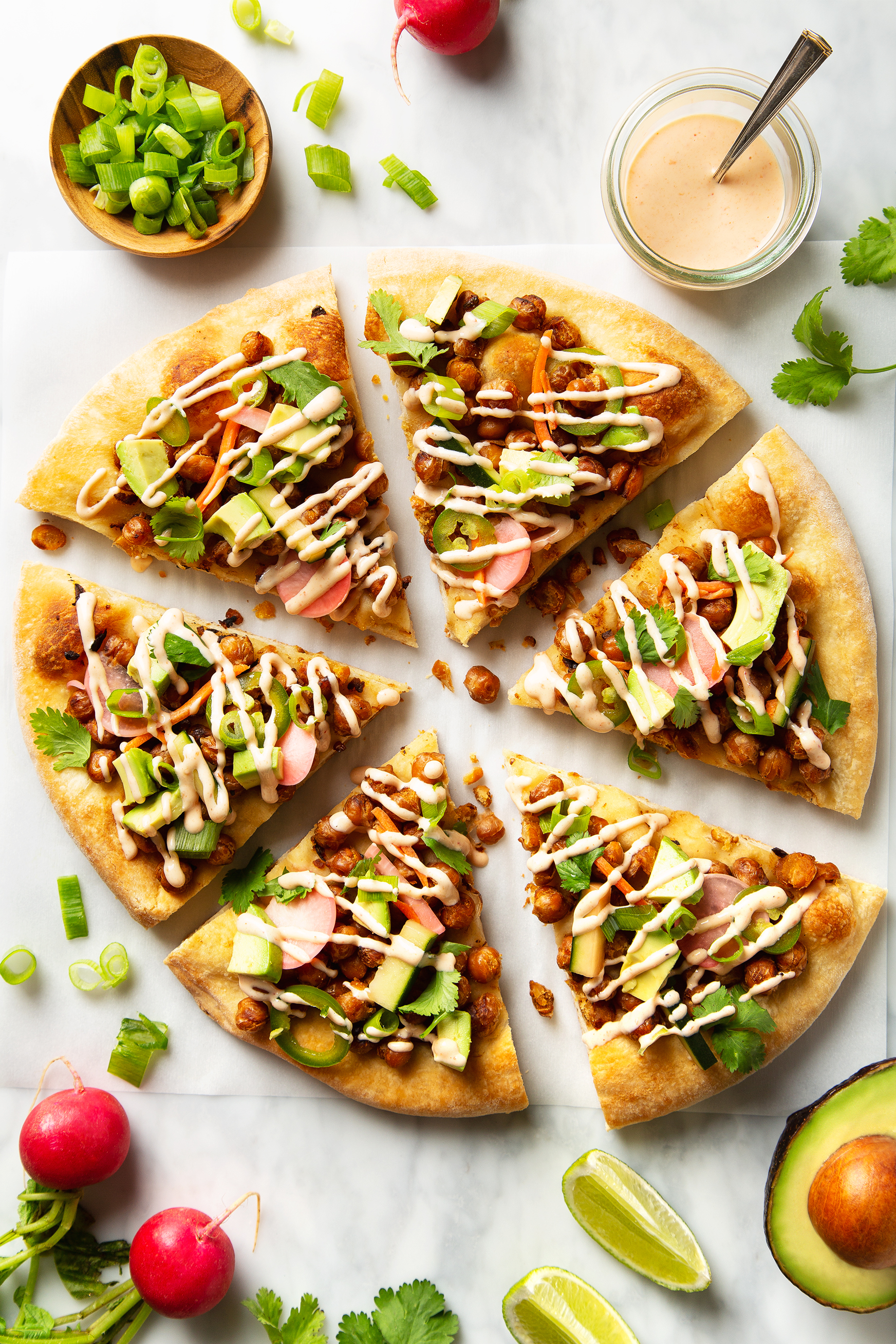 This crispy chickpea banh mi pizza involves a few components (quick pickles, marinated chickpeas, spicy mayo), but like all of our recipes, the prep work is surprisingly simple and it packs a flavorful punch. If I'm in a crunch for time, I'll make the pickles and mix up the sriracha mayo the day before. I've also marinated and cooked the chickpeas in advance with good results; they get baked along with the pizza crust so there's no need to worry about them losing that crave-worthy crisp factor overnight. And speaking of the pizza crust—I'm all about the store-bought pizza dough these days. (A gentle reminder that there's no shame in taking shortcuts if it makes your life a little easier! )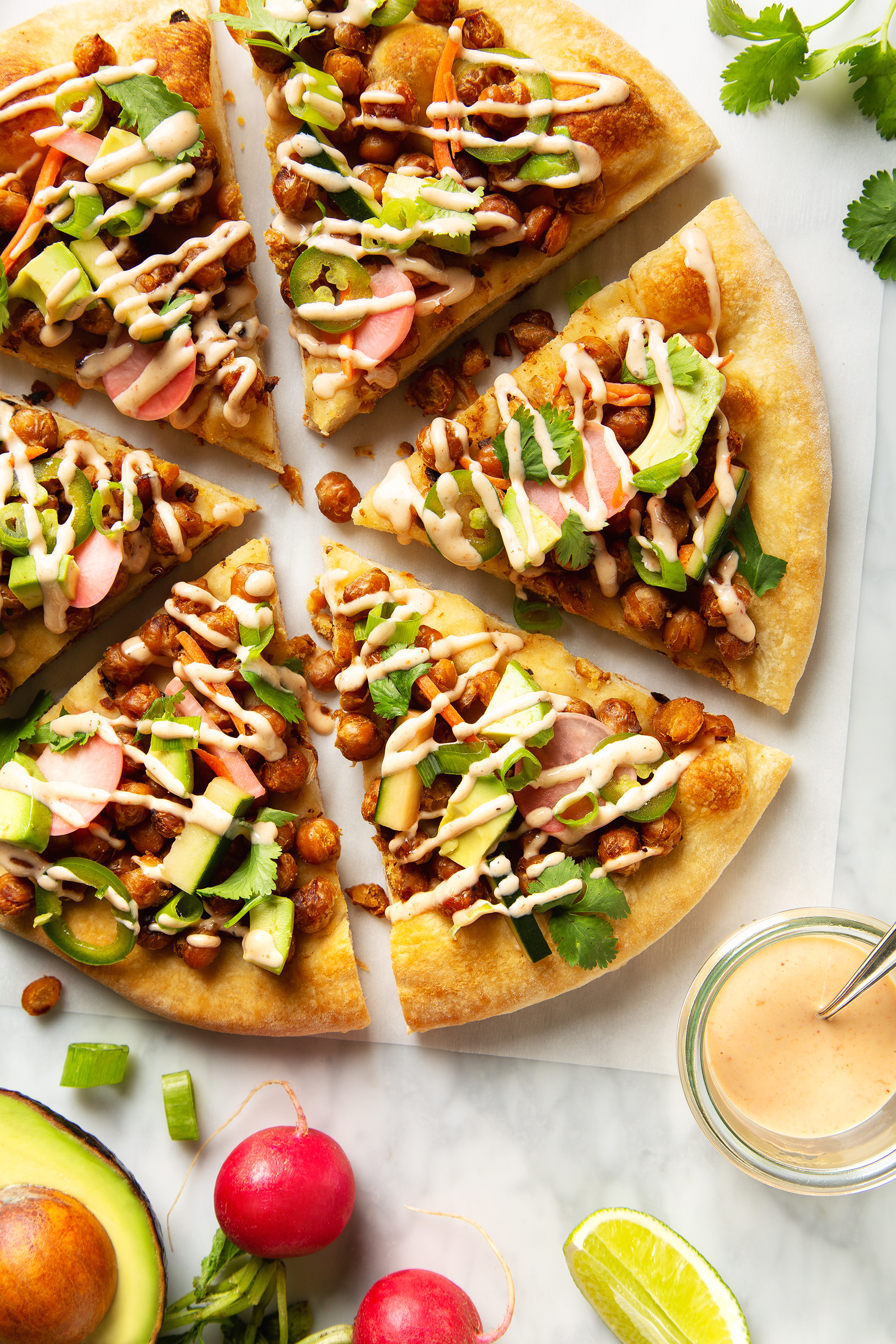 Expect to have some leftover marinade from the chickpeas. You'll use some of it to brush the pizza dough, and the rest is fair game for any other recipes you have going on that week. It's a mix of soy sauce, lime juice, toasted sesame oil, and garlic, which makes it perfect for jazzing up vegetable stir-fry or rice bowls.