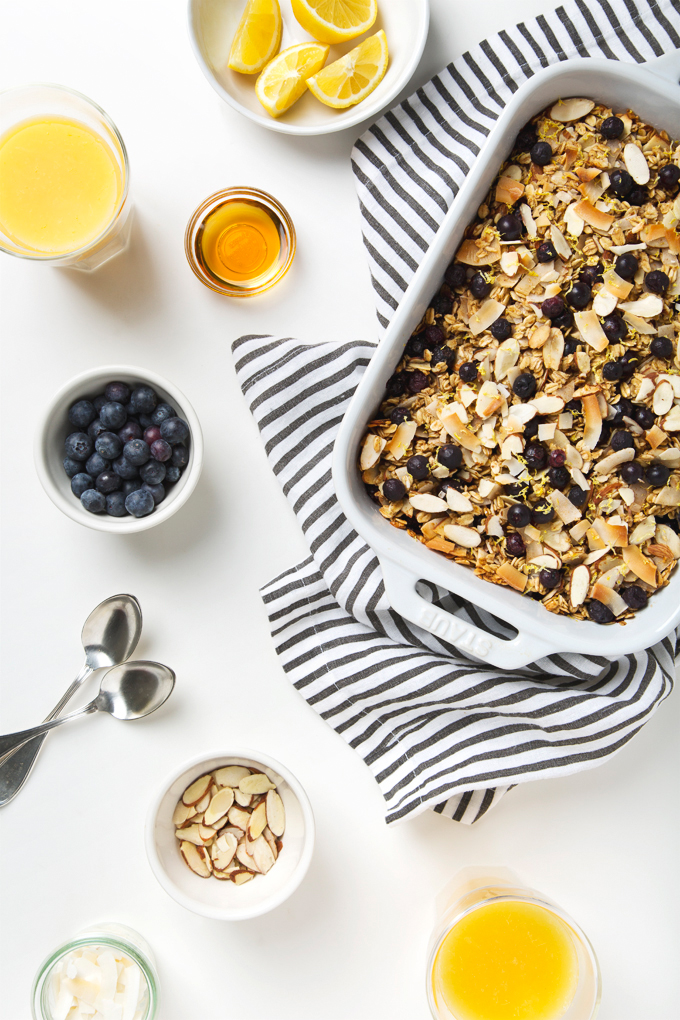 Most weekdays, Aaron and I eat the same breakfast. It usually includes tea (earl grey for him, moroccan mint green for me), fresh fruit (usually pink grapefruit and apple slices), and something carby/nut buttery. I like whole grain sourdough toast with almond butter and chia jam, and Aaron alternates between a big bowl of muesli or granola with homemade cashew yogurt. But when we had a cold spell in Boston the other week, both of us started craving extra warm and cozy breakfasts, and I knew baked oatmeal would be just the thing.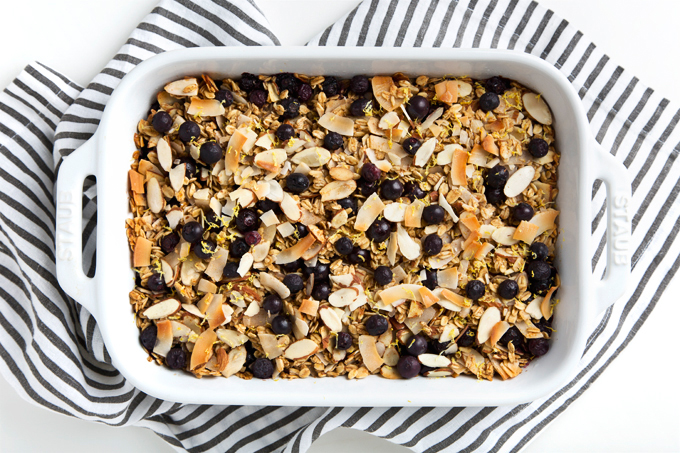 Coconut, lemon, and blueberry is one of my all-time favorite flavor combinations. I made a lemon, blueberry, and coconut granola about a year into starting Pickles & Honey and I still think about it today (those recipe photos though? Ugh, I would like to forget those). The bright lemon and fresh blueberries are a lighter juxtaposition to the hearty baked oats, and I adore the large, crunchy coconut flakes. I also added some sliced almonds for more crunch/healthy fats/protein, plus cinnamon, ginger, and a couple of flax "eggs" to bind everything together. The baked blueberries do a lot of the heavy lifting in terms of sweetness, which is why you only need 1/3 cup of maple syrup for this entire 8-serving dish.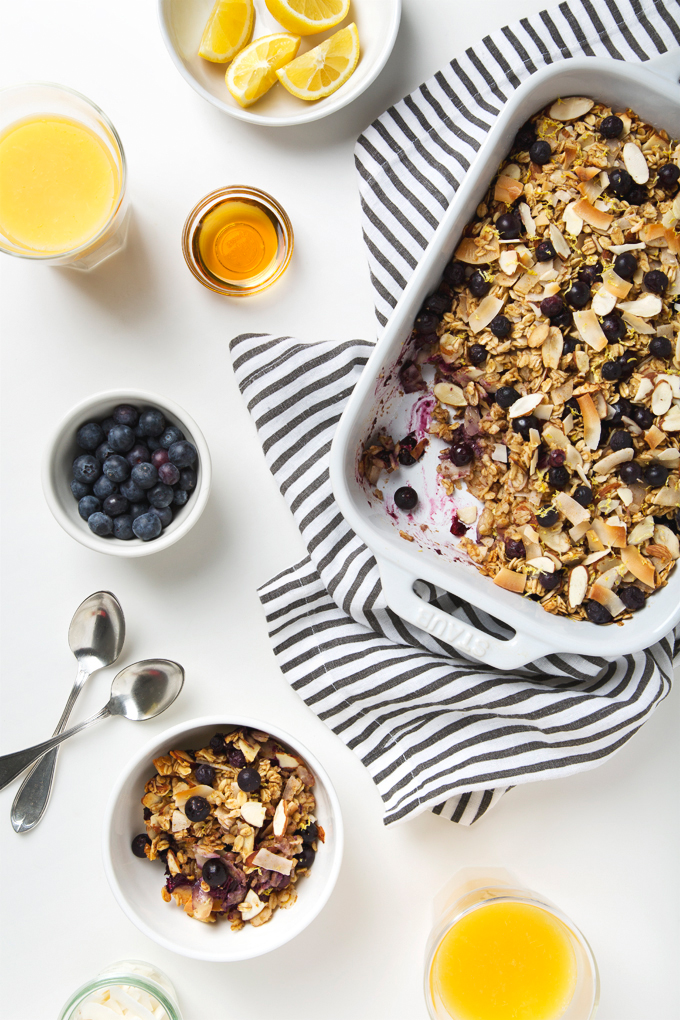 In addition to striking a good balance between comfort food and healthy breakfast, what I love about this baked oatmeal recipe is that it takes just 10 minutes to prep nearly a week's worth of breakfasts for two people. Aaron and I are creatures of habit and so we like to serve ours with our usual tea and grapefruit/apple slices on the side, and Aaron tops his baked oatmeal with cashew yogurt (for extra calories and protein). It's a simple and affordable breakfast that's perfect for meal prepping on Sunday, and then quickly re-eating to enjoy throughout the week. Alternatively, it would also make a great brunch dish if you're looking to feed a crowd.