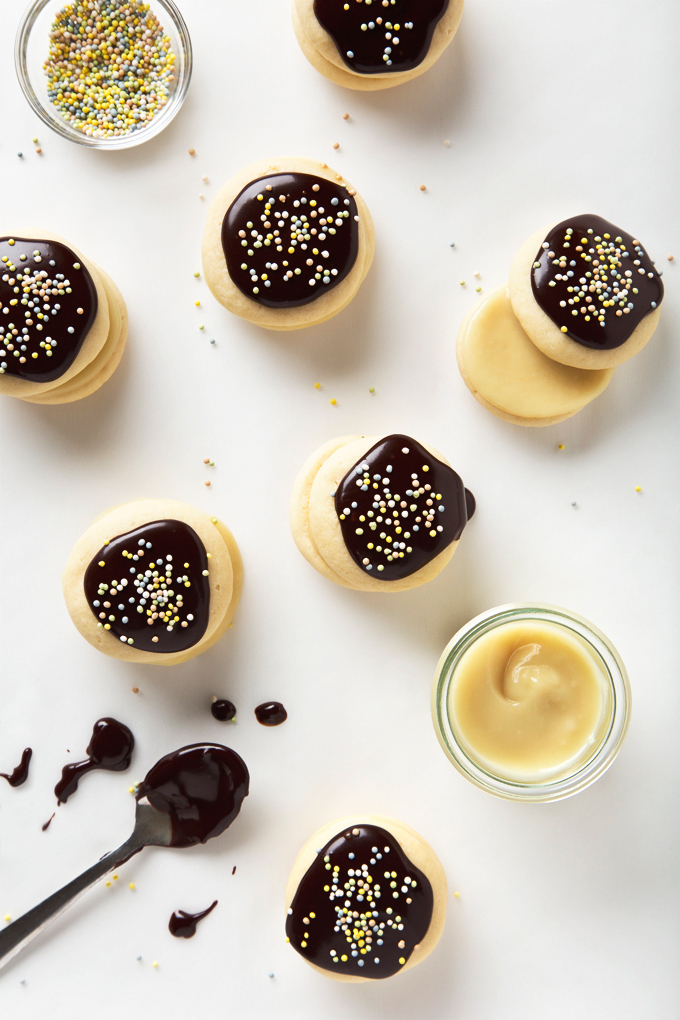 It's cookie season! Also known as Aaron's Most Favorite Time of Year. We don't usually keep cookies in the house because neither of us have enough self-control to eat them responsibly, but we make an exception around the holidays when I go to town baking several treats a week ("for the blog!") and Aaron gets to eat cookies to his heart's content.
For today's recipe, we're excited to partner with Bob's Red Mill on their United States of Cookies campaign! It's 50 states, 50 bloggers, and 50 cookies with one mission in mind—to bring our country together for a sweet treat that celebrates our nation. Because no matter our politics, I hope we can all agree that everyone (and especially Aaron) loves cookies.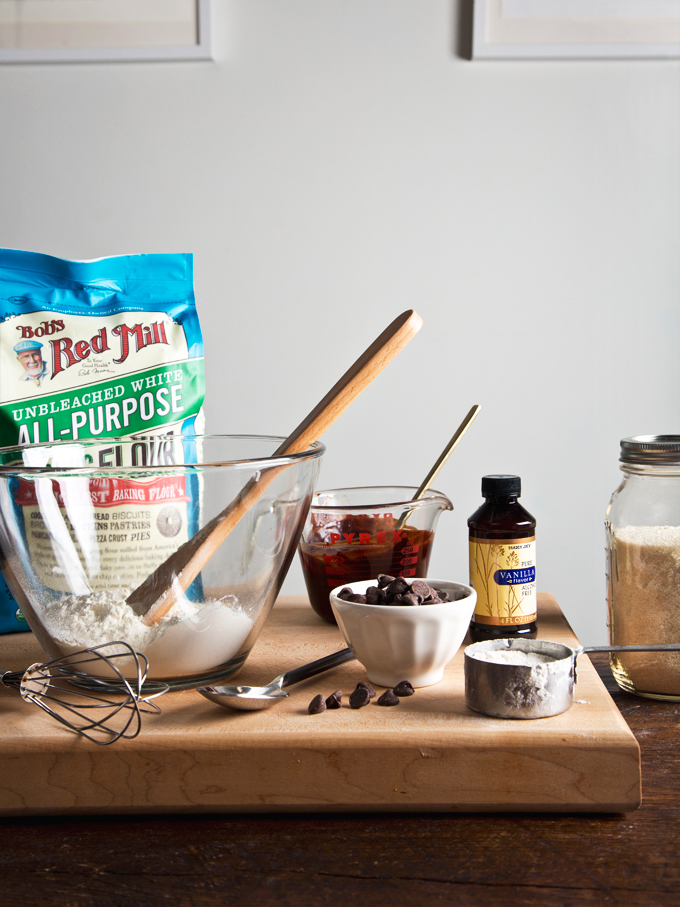 Chocolate chip is actually the official cookie of Massachusetts, but doesn't a Boston Cream Pie cookie recipe sound like a lot more fun? I thought so too, and despite minor cookie-making nerves when I realized I would need to perfect three components instead of one (soft-baked sugar cookies, smooth vanilla cream filling, and rich chocolate ganache), I feel like I did my home state proud with these vegan Boston Cream Pie Cookies!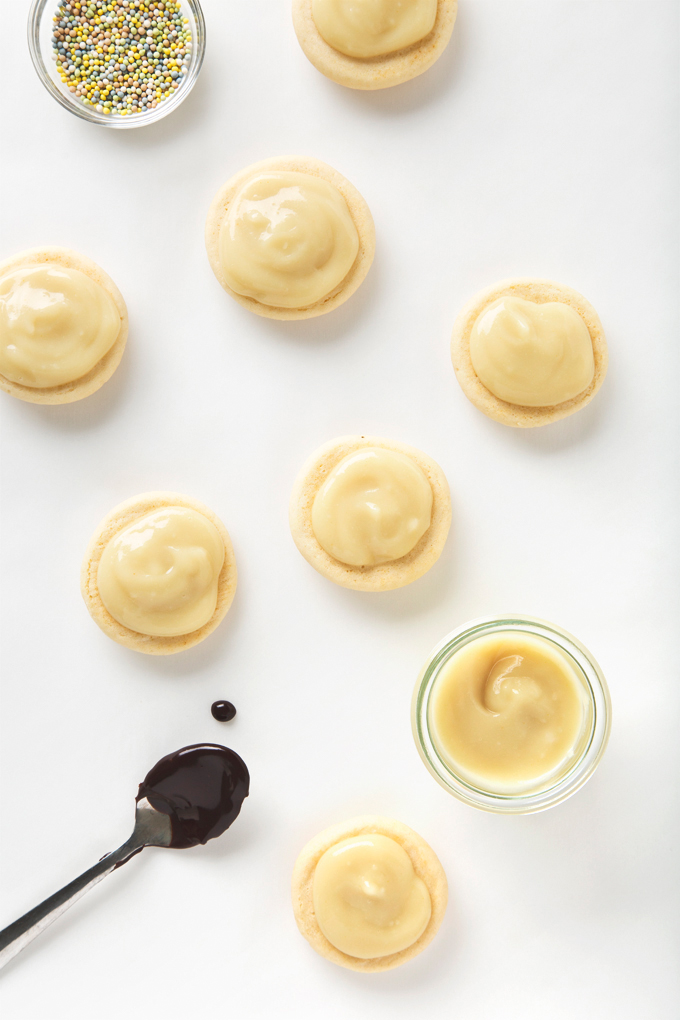 I used Bob's Red Mill Organic Unbleached All-Purpose White Flour to make the most cake-like and fluffy sugar cookies to ever cross my lips. Bob's Red Mill is my go-to all-purpose flour because it's high protein and I find that it consistently produces light and airy baked goods. You know those giant soft-baked and frosted cookies from the bakery section at the grocery store? Confession time: I know they're junky, but I used to kind of love those cookies, and this vegan version is totally reminiscent of that guilty pleasure.
For the cream center, I made a quick vanilla pudding that's easy and eerily reminiscent of another childhood favorite: boxed pudding mix. When I was in elementary school, I can remember making myself pudding as an afternoon snack, standing on a chair next to the stove stirring for what felt like an hour (it was more like 5 minutes) and feeling so very accomplished. As an adult, I get a lot of joy from discovering how to recreate nostalgic foods, especially when I'm able to make them with wholesome ingredients like almond milk instead of dairy and a pinch of turmeric for that golden (egg yolk) vanilla pudding color.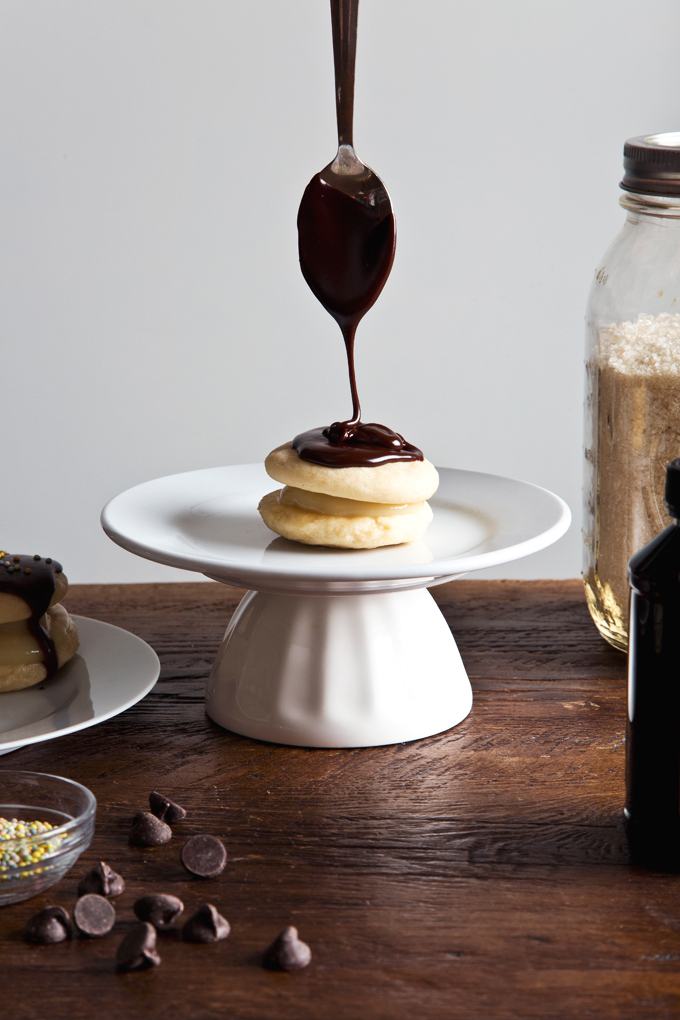 And then there's the ganache. Just a simple mix of chocolate chips, non-dairy creamer, and maple syrup that you will be hard-pressed not to eat straight-up with a spoon. Expect to swoon out loud when you taste it in combination with the sugar cookies and vanilla cream filling…it's truly vegan Boston Cream Pie perfection in bite-size cookie form.
P.S. While I've never seen anyone add sprinkles to their Boston Cream Pie, what dessert doesn't benefit from a little extra sparkle? 'Tis the season to do it up!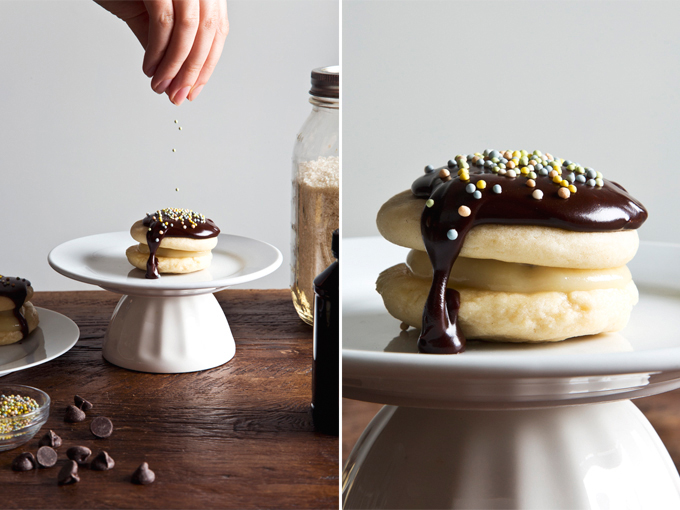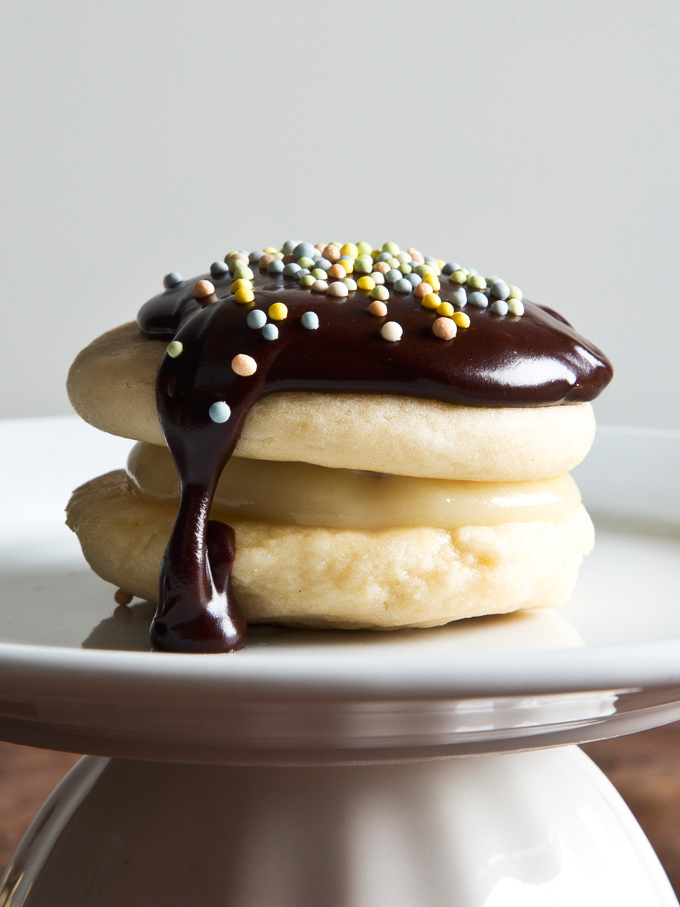 ---
Thank you to Bob's Red Mill for sponsoring this post, and make sure to check out BobsRedMill.com for coupons!