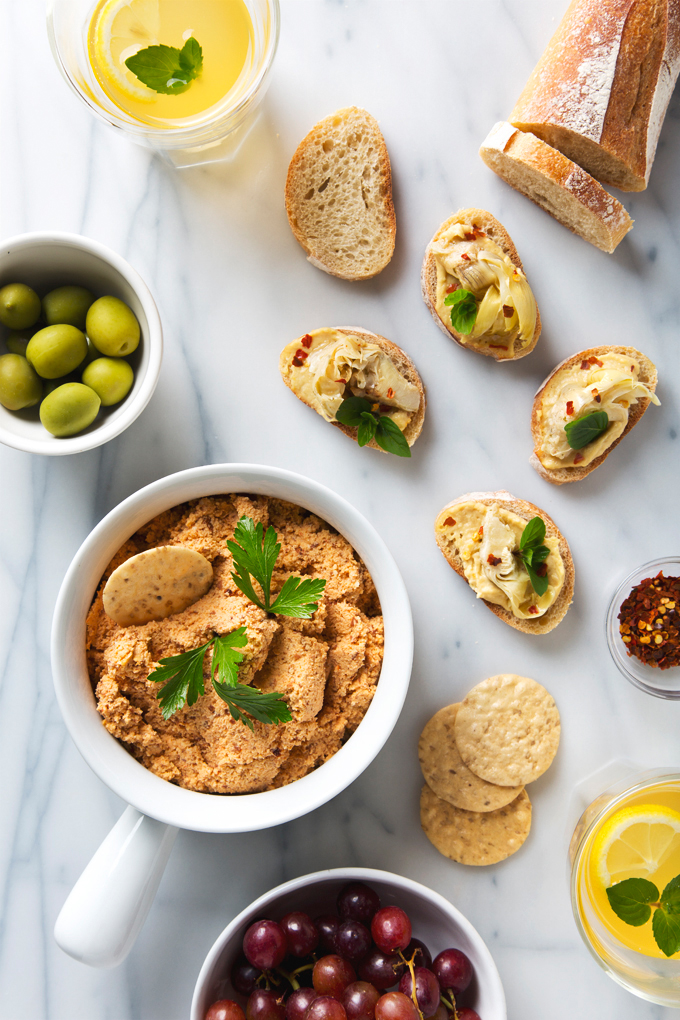 Whether you're giving up dairy products for health reasons, or you're doing it for the animals or the environment, cheese can be an especially tough food to quit. I have my sensitive stomach to help keep me in line (dairy has always been a no-go), but if you've been in the habit of putting cheese on everything your whole life, quitting it can really test you.
In the last few years a lot of vegan alternatives have become available, from Kraft-like singles to more artisanal varieties. Aaron and I much prefer the latter, but a single container of almond milk cheese can easily add $10 to our weekly grocery bill. That's why in recent months I've been trying to be better about making more of our staples from scratch. If you're trying to do the same (or if you just really love cheese), there's a new book that I'd very much recommend adding to your cookbook shelf. It's called This Cheese is Nuts! and it's by Julie Piatt, who coauthored The Plantpower Way. Since launching in June, it's been the #1 bestseller on Amazon in the Vegan, Natural Foods, and Allergies categories, in addition to being in the top 100 books overall. And for good reason.
I've bookmarked at least half of Julie's recipes so far—everything from classic fondue, to provolone, to brie, and gorgonzola blue cheese. Every recipe looks incredible! Nearly all of the ingredients are simple and accessible, and while some cheeses require a dehydrator, many only involve soaking some nuts and giving them a whirl in your food processor.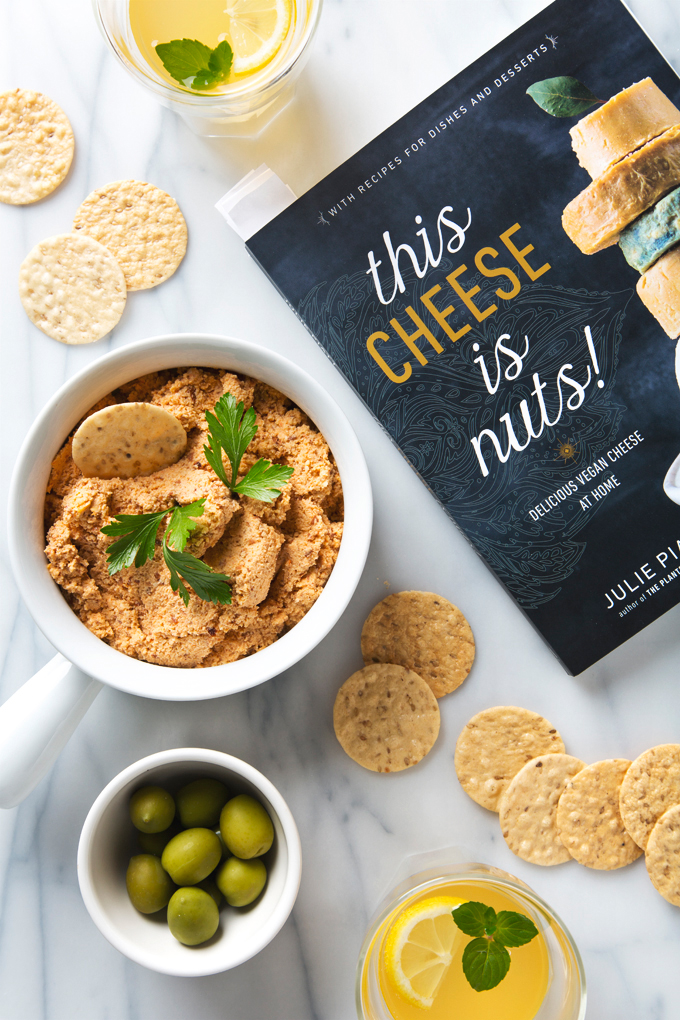 This Smoked Almond Vegan Cheddar Cheese definitely falls into the extra easy camp. It's 5 ingredients and once you've soaked your almonds overnight, it takes about 5 minutes to make. At first I was a little skeptical about how it would turn out given that it's so very simple (even by my minimalist standards), but we currently have a handful of dips and spreads in our fridge and I've been reaching for this vegan cheddar cheese every single time.
A couple of quick notes: 1) The recipe makes a large batch. If you're not feeding a crowd, you might consider halving it. 2) I used the full amount of the packing liquid from the pimientos peppers (3/4 cup) to create a smoother consistency. You could probably add a tablespoon or two more if you want it extra creamy.
A big thank you to Julie for sharing her beautifully approachable almond cheddar cheese recipe! I know Aaron and I are going to get a lot of use out of This Cheese is Nuts!