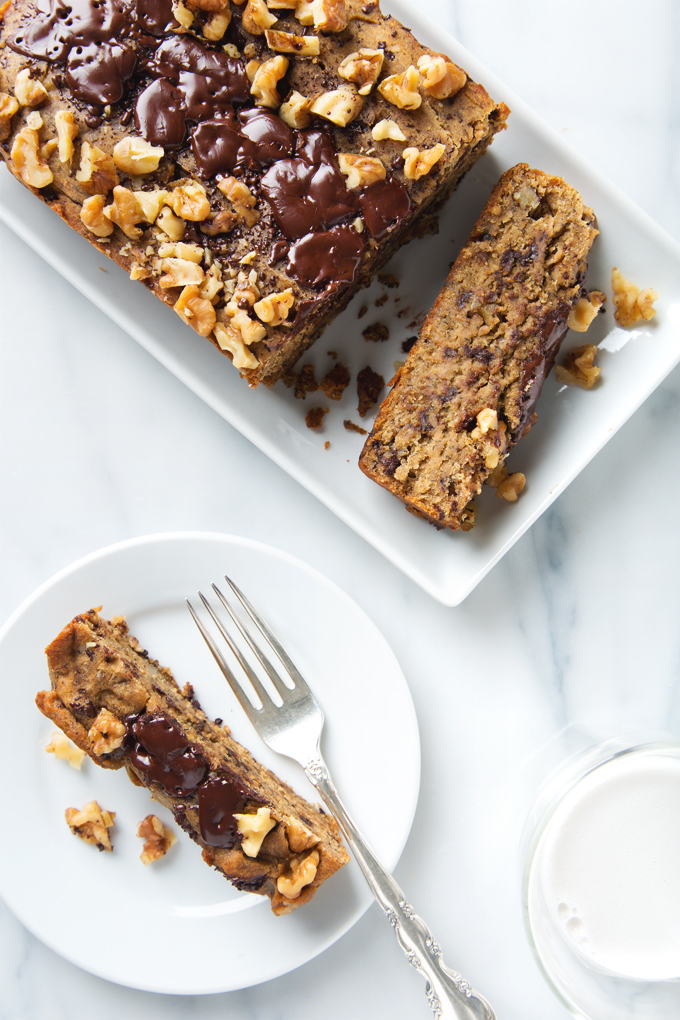 How was your weekend? I know it's Tuesday, but I'm still riding my happy Saturday/Sunday vibes, which included the perfect mix of getting things done around our house, lots of outdoor time, and some indulgence in the form of this dark chocolate chunk banana bread with walnuts.
Now that the weather's been consistently Spring-y, Aaron and I made our first trip of the season to Allandale Farm (the best!) so that we could plant some flowers, attempt to grow grass (who knew this was so hard?), and do all of the little landscaping/grown up things that always make me think of that scene from Old School. After a few hours of yard work, we re-fueled with thick slices of banana bread, which we devoured over the kitchen sink because we were too covered in dirt and bark mulch to sit at the table. Needless to say, banana bread never tasted so good.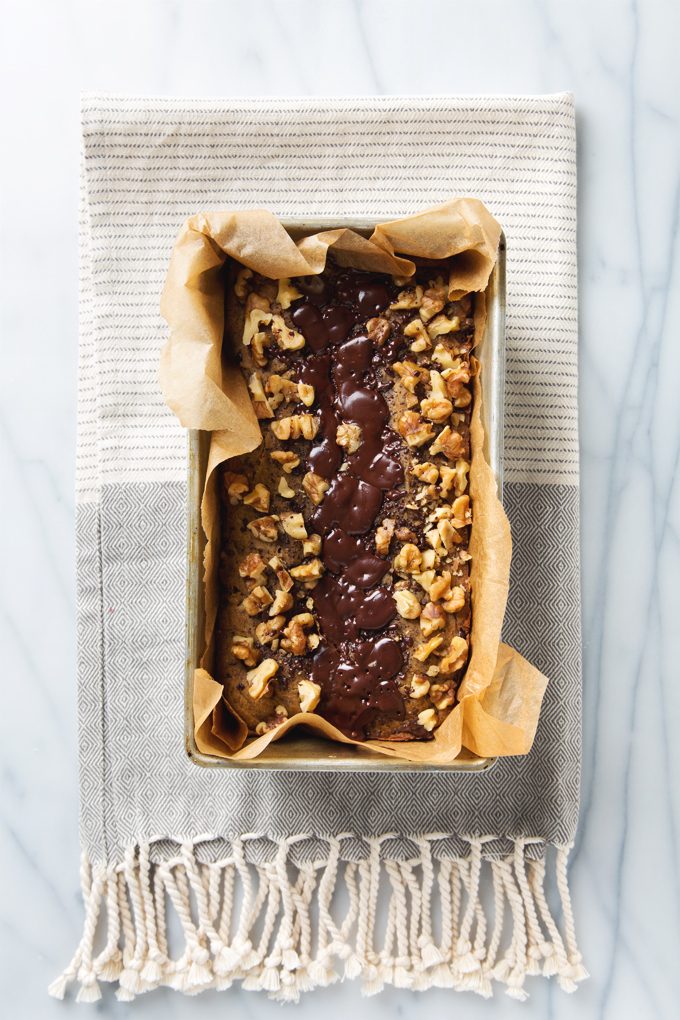 I've shared a couple of healthy banana bread recipes over the years, which is why I decided it was time to seriously up the indulgence factor in this version. I chopped about a bar and a half of my favorite dark chocolate (shout out to Ashlae for the recommendation!), plus walnuts (skip 'em if you're not a fan) and folded some into the batter and the rest I sprinkled over the top of the bread. It started as a small handful of chocolate chunks on top but then I went to town and ended up making what I'm affectionately calling a chocolate river. I'm pretty sure it's a rule that there's no such thing as too much dark chocolate.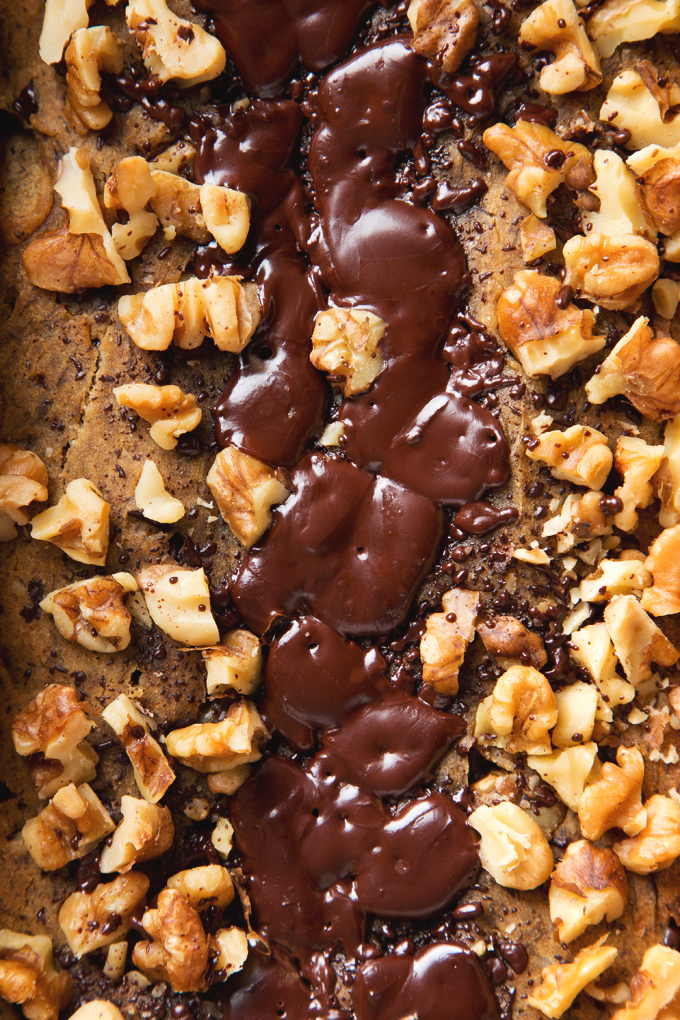 You can buy pre-made chocolate chunks, but I prefer to chop my own because then you get a nice mix of chunks and shavings throughout. The banana bread you see in the photos is vegan and gluten-free and I've written the recipe to be gluten-free as well, although if I'm being totally honest, texture-wise I prefer my banana bread with gluten. If you're not gluten-free, simply replace the gluten-free baking blend with 2 cups of unbleached all-purpose flour. (And be careful not to over-mix your dough or you'll end up with tough banana bread.)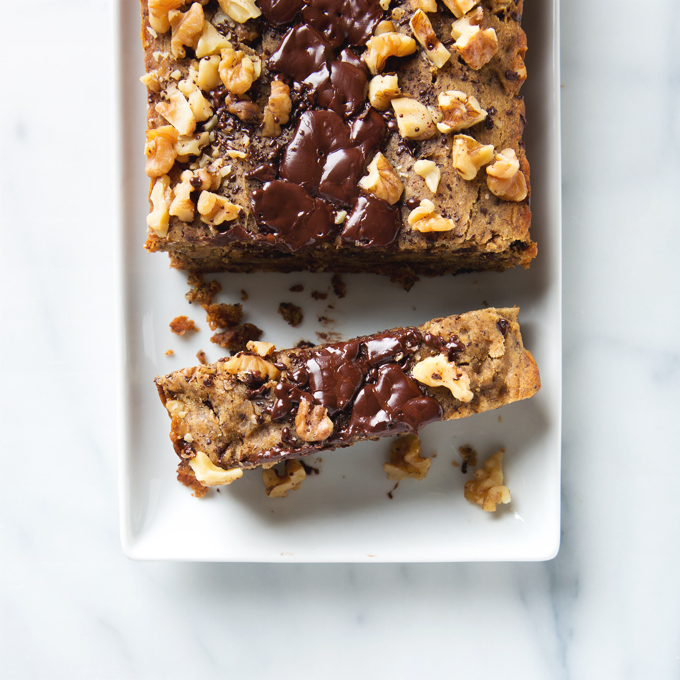 10 ingredients. 30 minutes total prep + bake time. All of the chocolate. I hope you love this chocolate chunk banana bread so much it gives you happy weekend vibes on a Tuesday.