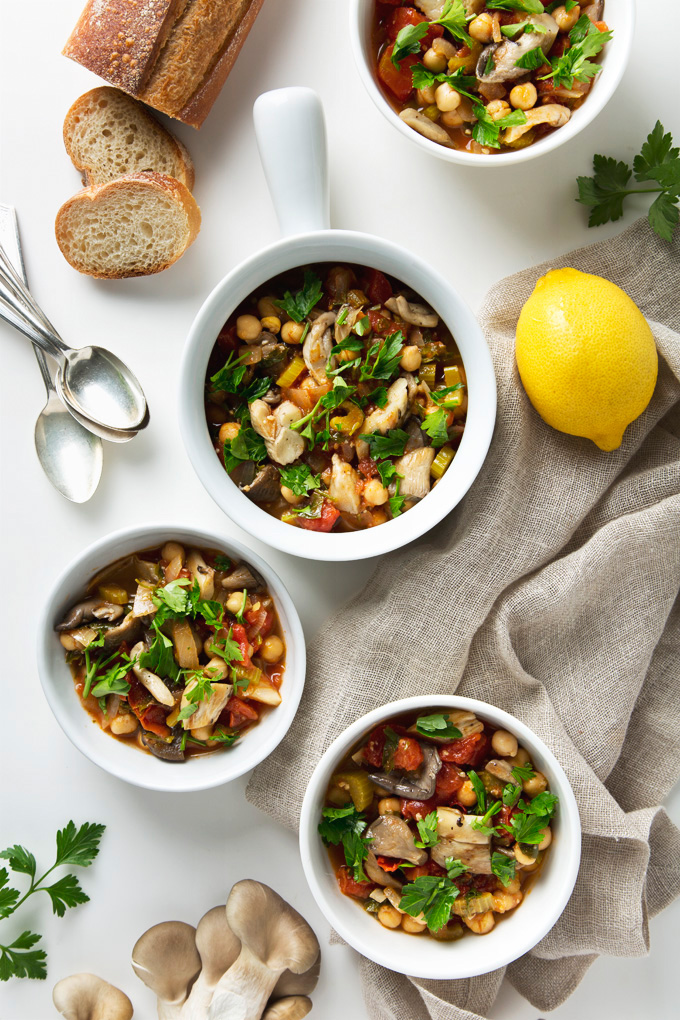 Cioppino was never really on my radar until I spent a year living in the Bay Area and then I noticed it on restaurant menus everywhere. If you're not familiar, it's an Italian-American tomato stew originating in San Francisco that's usually made with some combination of crab, clams, mussels, shrimp, scallops, squid, and whatever fish has been caught that day. Neither Aaron nor I eat seafood, but we both love tomato stew, and I had always wondered if I could make a version without fish that was flavorful and satisfying in its own right.
My take on vegan cioppino has a base made from celery, onion, lots of garlic, diced tomatoes, and vegetable broth. From there, I add chickpeas for protein (and because I love them) and some roughly chopped oyster mushrooms instead of fish. Originally, I was going to try to make scallops from king oyster mushroom stems, but I could only source regular oyster mushrooms locally and I figured a lot of you might be in the same boat. Luckily, the regular oyster mushrooms are perfect in this stew. After quickly searing them in some extra virgin olive oil and lightly seasoning them in sea salt and pepper, the stems really do remind me of scallops and the mushroom tops have a definite "fishy" texture.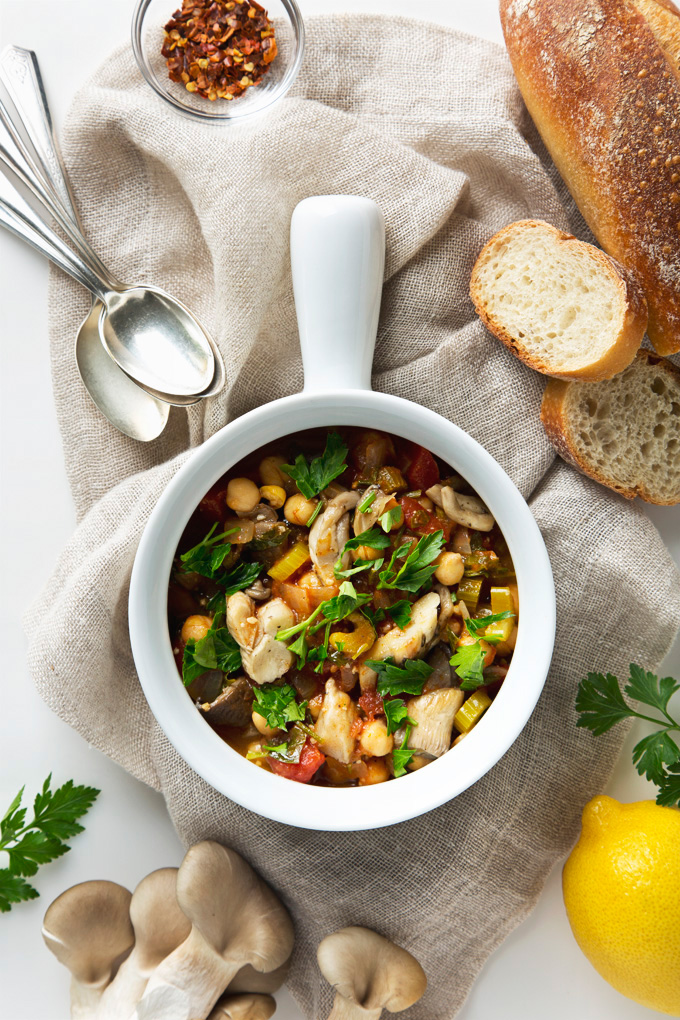 What really makes this vegan cioppino taste similar to the real deal is the Old Bay Seasoning. (So don't skip it, okay?) For whatever reason, I hadn't cooked with this spice blend until recently and now I'm kicking myself for missing out. It's a blend of eighteen spices and herbs, including celery salt, red and black peppers, and paprika. Most people use it for seafood and meats, but I'll be adding it to vegetables on the regular because it's so good! I rounded it out with a couple more pinches of red pepper flakes for more heat, plus fresh lemon juice and chopped parsley to brighten it all up. In traditional San Francisco fashion, I recommend enjoying your cioppino with lots of crusty sourdough to sop up every last bit of broth.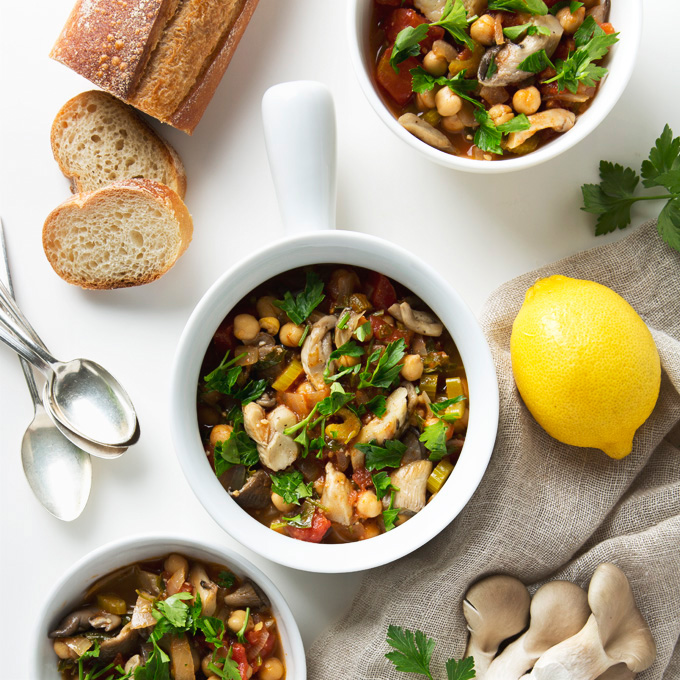 For a recipe that uses only 12 ingredients and takes under 30 minutes to make, this stew knocks it out of the park. It makes about four servings, but next time I'm thinking I may even double it. Like most soups and stews, the leftovers are even more delicious the next day (and the day after that)—perfect for chilly fall and winter nights.