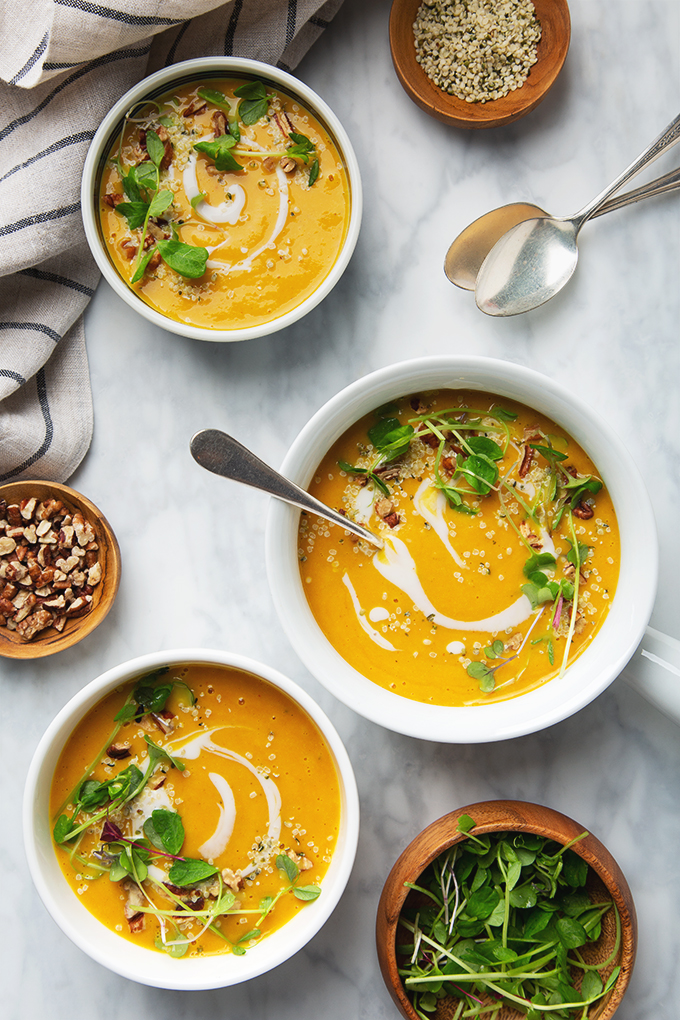 We've officially entered that time of year when all I want to eat is a big bowl of soup with a crusty sourdough baguette for dipping (well, that and chocolate cake). I've made butternut squash soup four times in the last three weeks, so it's safe to say I'm a little obsessed. It started as recipe development for a client and then I just kept running with it, changing the ratios of vegetable broth and non-dairy milk to make it more or less creamy and playing with the spices.
This curried butternut squash soup recipe is deceptively simple yet so flavorful, with the ideal level of warming heat from curry powder. All you need to do is roast some cubed butternut squash, whole cloves of garlic, and chopped onion in a bit of extra virgin olive oil, sea salt and pepper. From there, you add the roasted veggies to a blender with broth, non-dairy milk (this oat milk is my go-to at the moment) and curry powder, then blend until very smooth. If you have a high-speed blender like a Vitamix, you can even heat your soup right then and there (just blend on high for about 5 minutes), otherwise you can simply transfer it to a pot and warm it on your stovetop. That's it!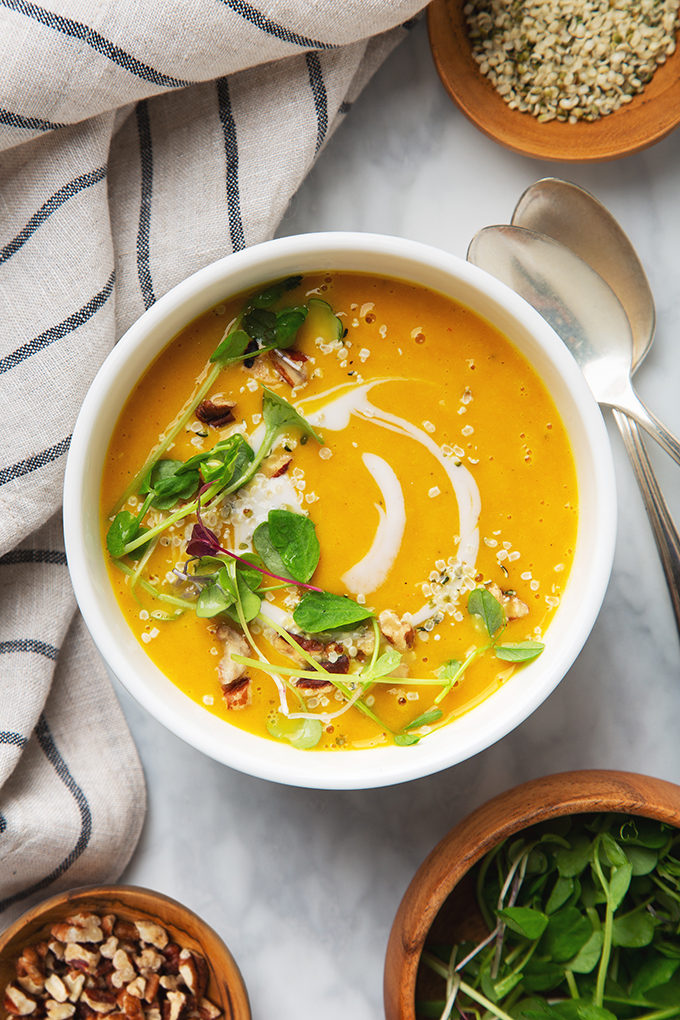 The garnishes are optional, but I'm a sucker for toppings and the extra texture and nutrition they add. I love the curry flavor paired with a swirl of homemade cashew yogurt, chopped pecans, hemp seeds, and a handful of micro greens or sprouts. Most nuts/seeds and greens will work though, so feel free to shop your pantry and use what you already have on hand.
Happy soup season!