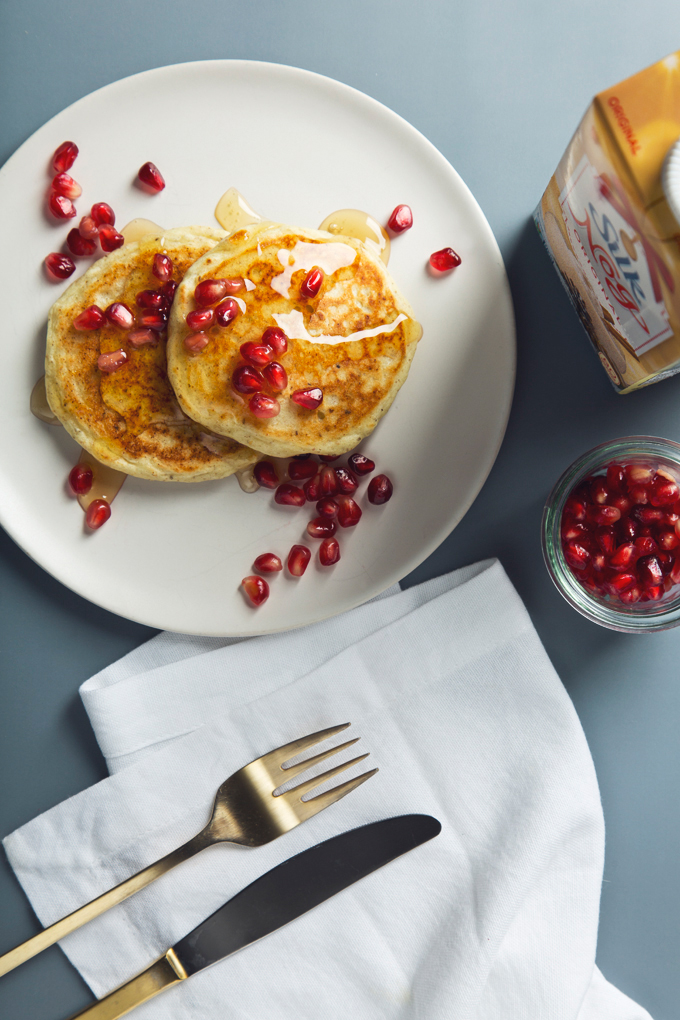 I like a lot of things about this time of the year: the slightly chilly temperatures, pumpkin in everything, sweet cinnamon and spices in the air, extra time with family, cozy fleece socks, evenings relaxing next to a wood-burning fire…and vegan eggnog. I really love that stuff.
September is all about the pumpkin, but I like to let eggnog share the spotlight in November (and December, and however long I can stretch the holiday season).
There are a handful of options for dairy-free and egg-free nogs available and I think I've probably tried them all. Some were too watery, others had weird aftertastes, and for me, Silk Nog is just right. It's quintessentially creamy without being heavy (or loaded with saturated fat) and perfectly sweetened and spiced. You can, of course, enjoy a cold glass straight-up, though I find it makes for a really great milk substitute, specifically in these easy vegan eggnog pancakes.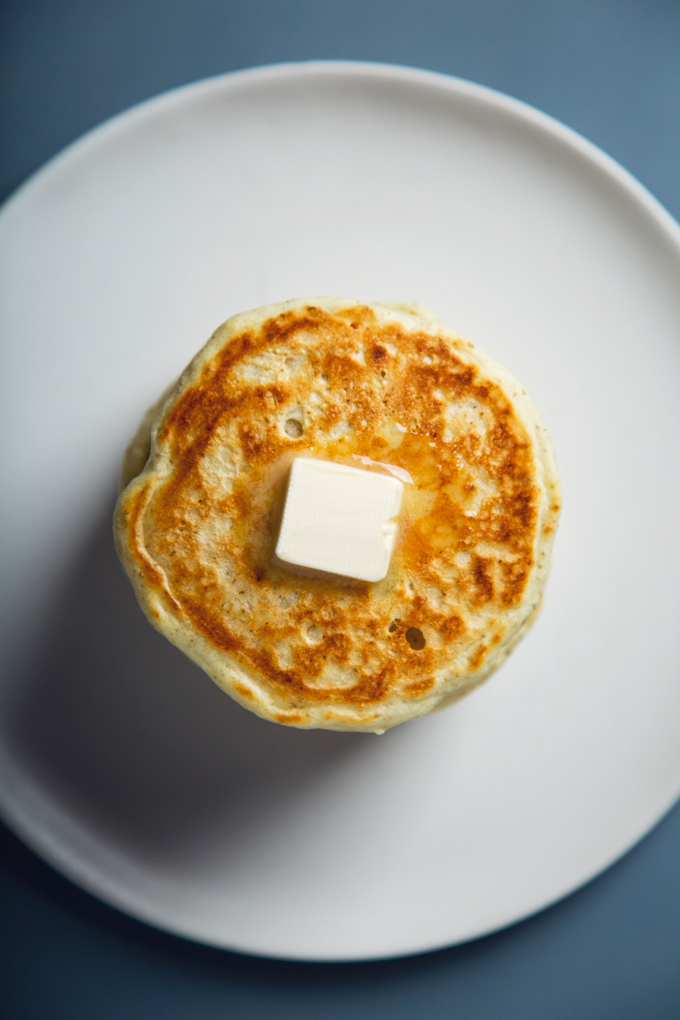 These pancakes require only 7 ingredients, 5 minutes to prep, and 2-3 minutes to cook. They're exceptionally light and fluffy, slightly sweet, and spiced with extra cozy nutmeg. I like them so much I sometimes enjoy them plain and still hot from the pan; however, if you really want to take the holiday vibes over the top, I recommend serving your pancakes with a pat of vegan butter, a handful of juicy red pomegranate seeds, and a pour of pure maple syrup.
It's safe to say that these are my current favorite pancakes. I hope they'll soon be yours too.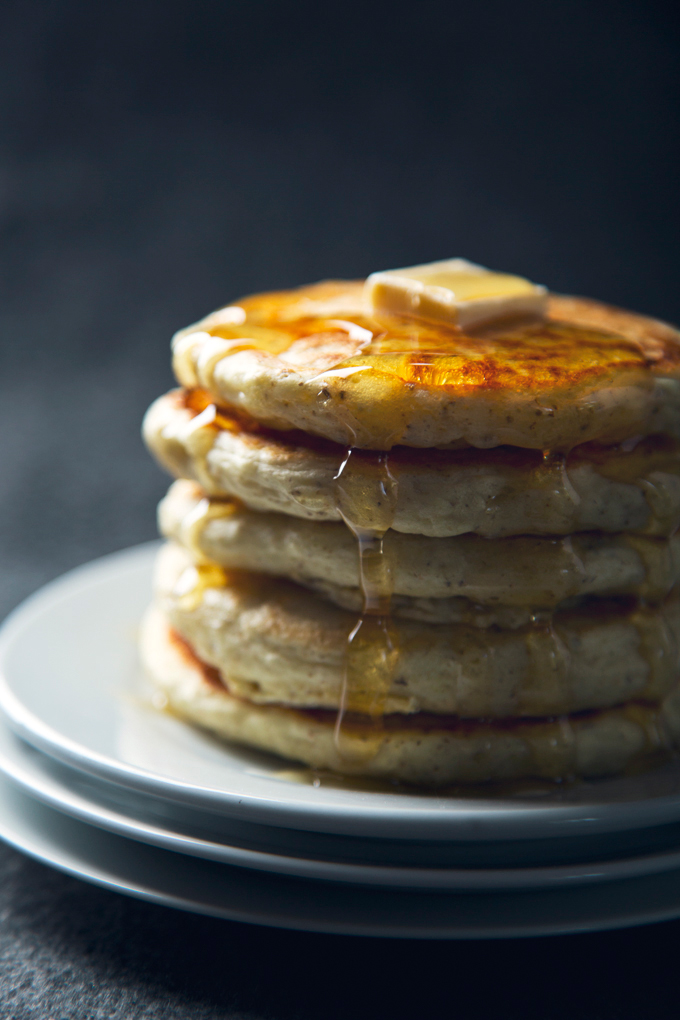 This is a sponsored conversation written by me on behalf of Silk . The opinions and text are all mine. Visit Silk for recipes, a free digital holiday recipe book, and a coupon. Be sure to keep an eye out for their new Almond Nog and Almond Nog Pumpkin Spice flavors!