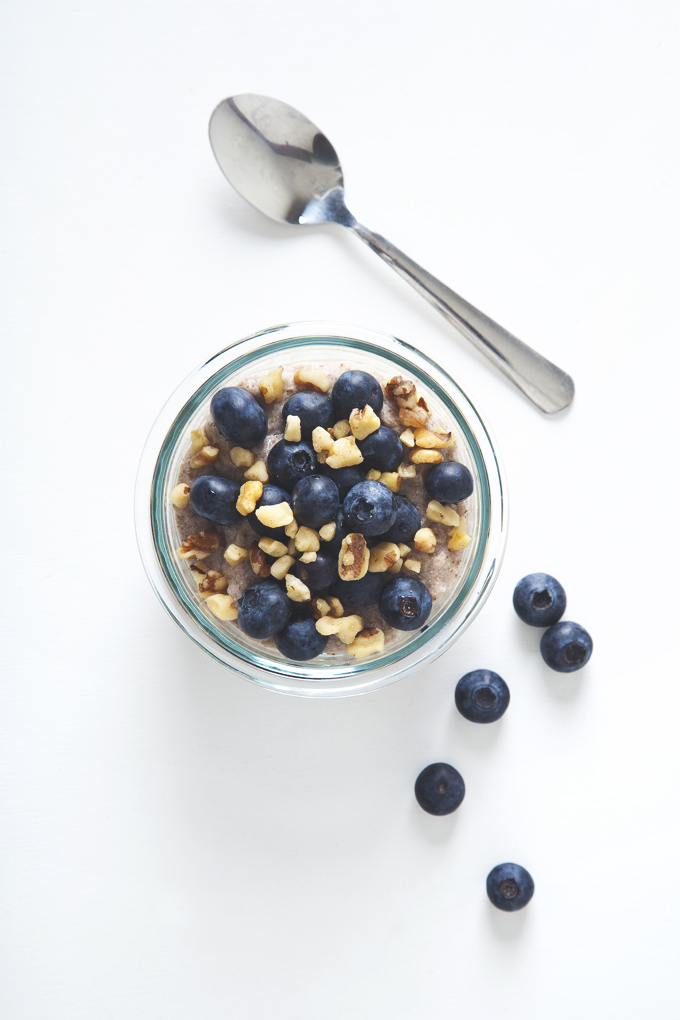 Before we talk about this easy flaxseed porridge, let's talk about painting for a minute here. Not the spiritually-fulfilling, cathartic, artistic kind. The kind that happens when you look around your home and realize that the previous owners did an excellent job at staging…as in painting around their books on the wall shelves (seriously?), touching up wear and tear with close-but-not-quite-matching colors, and masking gaping holes in the drywall with oversized hardware. I remember doing the walk-throughs of our condo and thinking, "This is awesome! We won't have to do anything!" Famous last words, right? I knew staging was a powerful thing, but I really appreciate the value of it now (again, who paints around books?). I saw none of those nagging imperfections then that irk me now.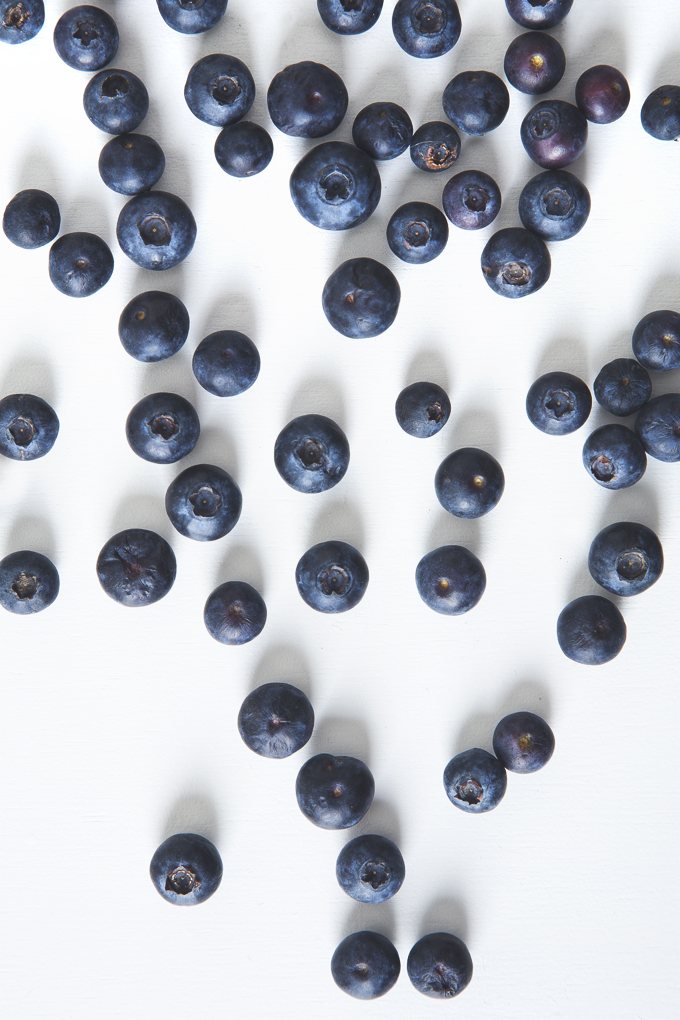 Admittedly, I can be a bit of a perfectionist. At least in the painting department, I get this from my dad, who I swear re-paints my parent's house a crisp white every year, during his vacation time no less. I am my father's daughter—I love a crisp white wall too.
This weekend, Aaron and I finally tackled re-painting our bedroom, which was previously a darker shade of taupe. I described it as "the mom jeans" of colors or like "pleated khakis." I don't even know. What I do know is that I learned five important lessons:
You will need 1.5x the paint you initially buy. Add another trip to the hardware store.
You might get the paint color right on the first try (so many shades of white!), but you'll forget an essential tool you didn't know you needed until that moment…probably twice. Add two more trips to the hardware store (we are on a first-name basis with the guys at our store).
It's 100% worth it to spend more for paint with primer. However, you will still have to do two coats. So stop trying to make one coat work. The sooner you accept this, the better for your mental state (I'm talking to myself here, after a mini-breakdown around the 25% finished point).
Painting takes for-ev-er. At least twice as long as you plan.
You need painter's tape. Much as you may not like it, you are just not that skilled at painting within the lines.
My shoulder, hands, and feet are feeeeeeling it today. The last thing I wanted to this weekend and this morning was to make an elaborate breakfast, but I knew whatever I made needed to be nutritionally solid (in part to balance out that pizza I ate late Saturday night, because as is the official rule: painting = pizza). Inspired by one of my most popular recipes to date, I re-jiggered my anti-inflammatory blueberry smoothie into warming, comforting flaxseed porridge form. If you've been in a blah breakfast or oatmeal rut, this recipe is for you. It makes for the easiest, lightest, and fluffiest porridge.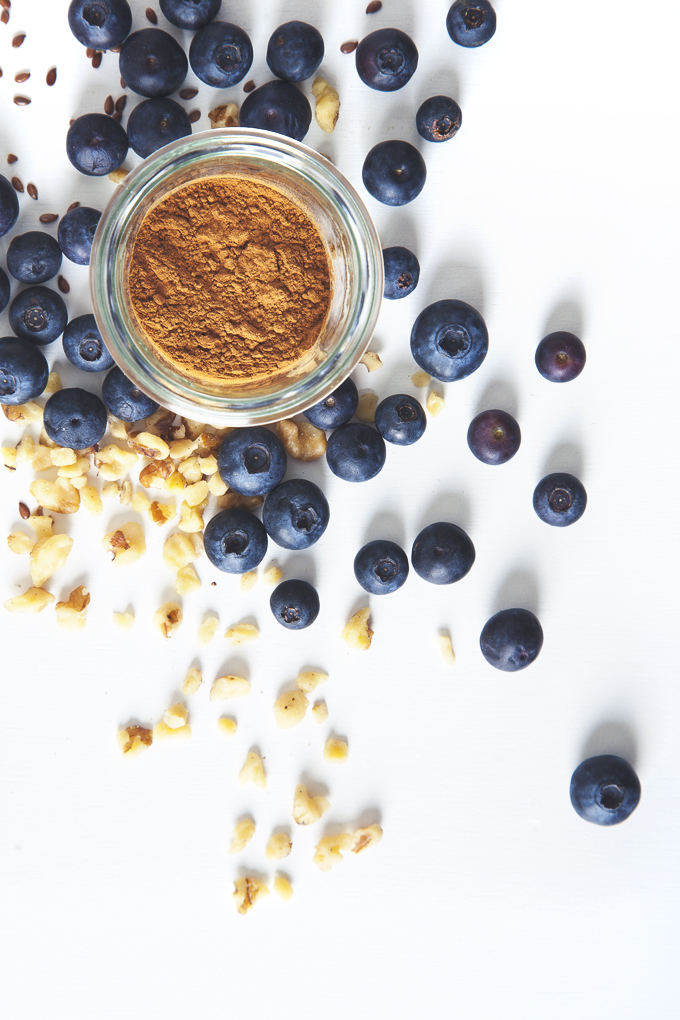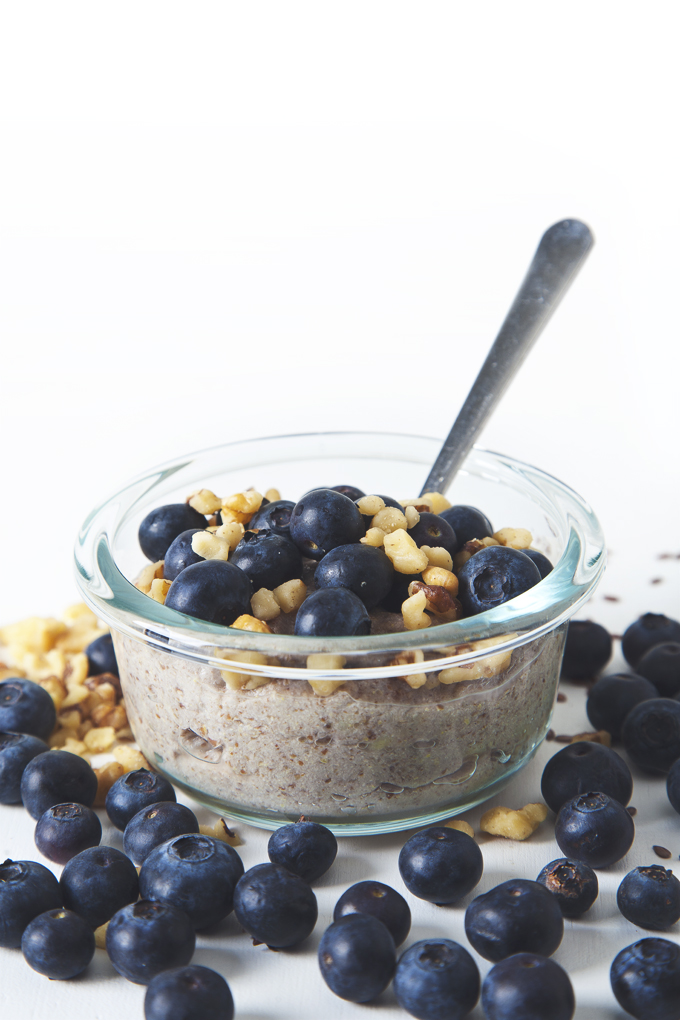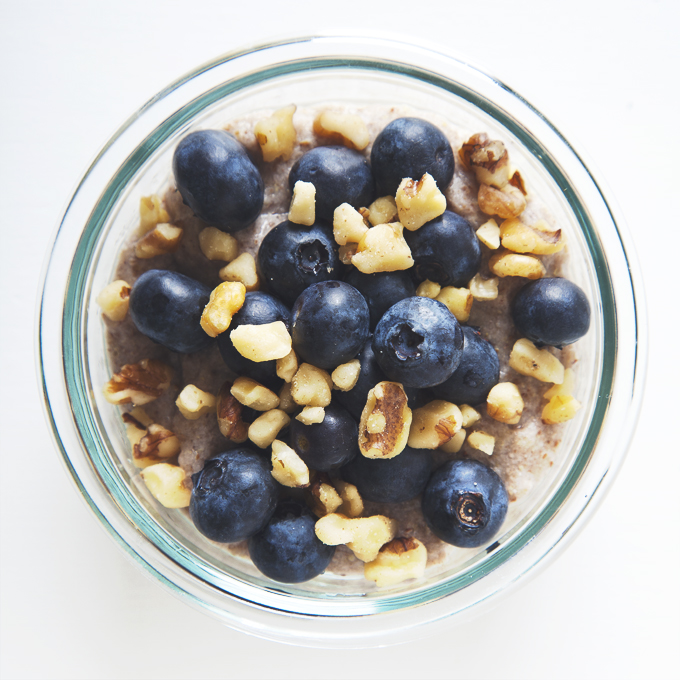 Loaded with inflammation-reducing, freshly ground flaxseeds, mashed banana for natural sweetness, and topped with more anti-inflammatory goodness in the form of blueberries and walnuts (for crunch!), this meal is all about the simplicity and plant-based power. The ingredients are minimal and each has a purpose. When I make this flaxseed porridge and take those few minutes to slowly whisk the flaxseeds and non-dairy milk over the stovetop, my mind gets a little more quiet. And when I sit down to enjoy it, I swear I can feel my sore muscles and my tired hands relaxing. It's a mini-meditation of sorts before I tackle the inevitable upcoming project. Because another lesson I've learned: there's always something else to do.
Next: we paint the upstairs bathroom. But first: we sit down to breakfast. Yesss.