A quick update on the SEO for Food Bloggers eBook: we've hit the 200 copies sold mark!! This has been a really rewarding endeavor for me and to know that others are finding my SEO recommendations helpful feels amazing. I hope to update the eBook page with some of the feedback we've been receiving in the next couple of weeks (I say "we" because quite a few people have noted how much they like the layout and design and credit goes 100% to Aaron there). In the meantime, if you'd like to share a testimonial to be featured, let us know! The more the merrier.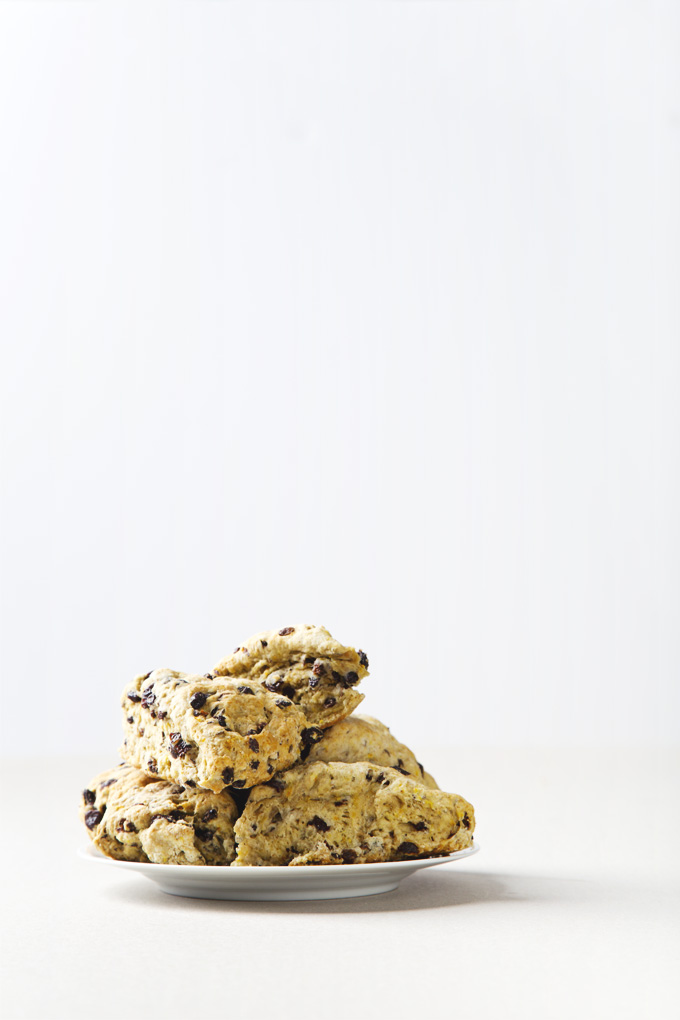 And now we talk scones. There's really not much to say except that I love Irish soda bread and I love making scones, so fusing the two together has made for one of my favorite scones of all time. On the spectrum of easy baked goods, these vegan Irish soda bread scones fall somewhere between "that was too easy" and "why don't I make these every week?".  Everything from the number of ingredients (11 and you probably already have most of them on hand) to the preparation (1 mixing bowl and some elbow grease, or a stand mixer and no elbow grease) to the bake time (about 20 minutes)…these scones will make you want to skip the coffee shop treats.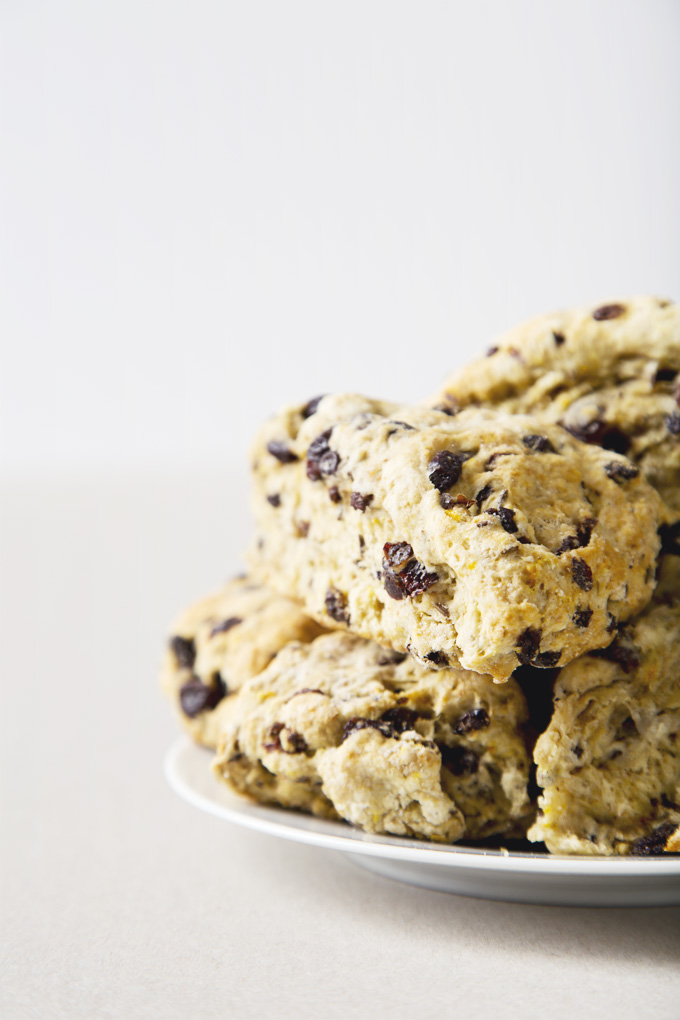 In case ease of preparation wasn't reason enough, these are far healthier than most scones. I adapted my original vegan and gluten-free Irish soda bread recipe to use whole grain spelt flour, swapped out the buttery spread for more wholesome unrefined coconut oil, replaced the sugar with extra currants and orange zest for sweetness and flavor, and kept the applesauce and 5-minute vegan buttermilk (just non-dairy milk with a splash of apple cider vinegar) because those two things make for perfectly crumbly scones. Somehow these are whole grain, lower fat, no added sugar, vegan, and so good I'm thinking of starting a weekly scone baking tradition.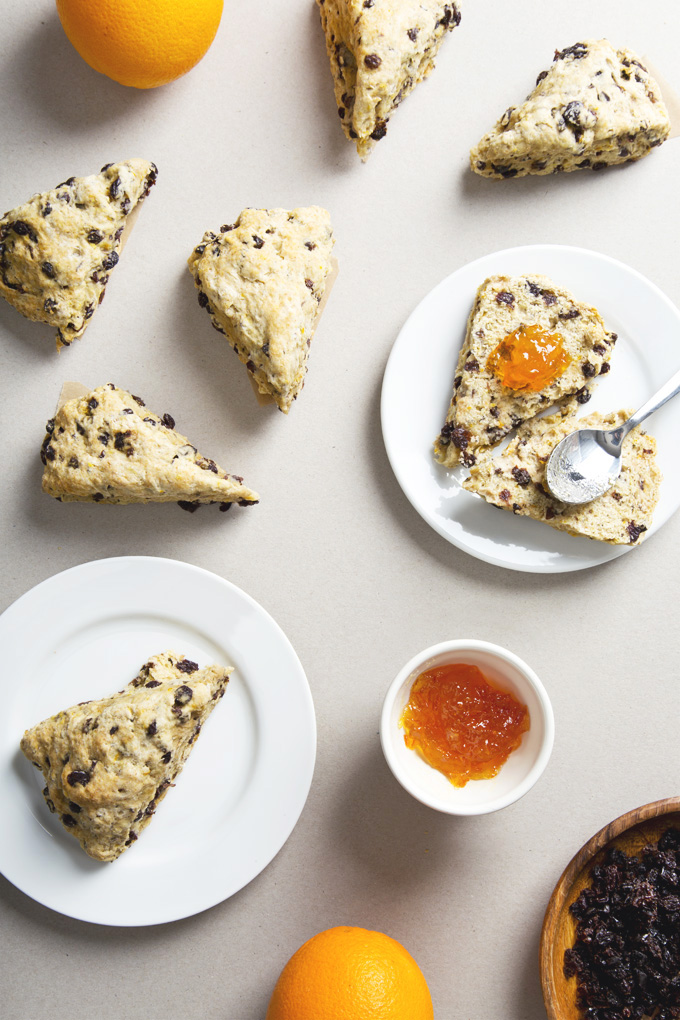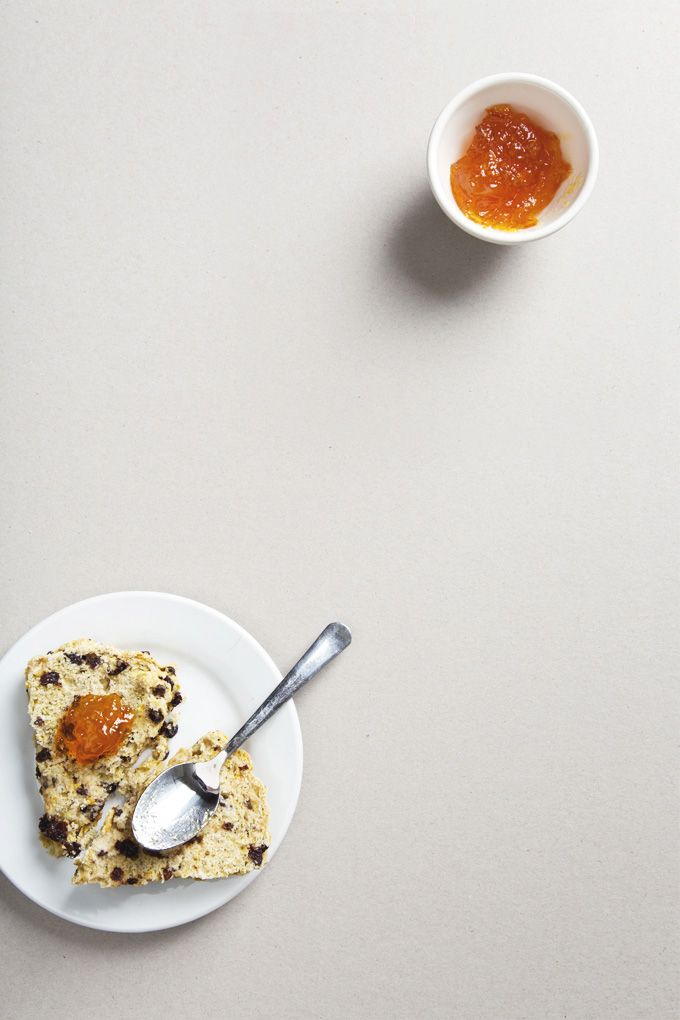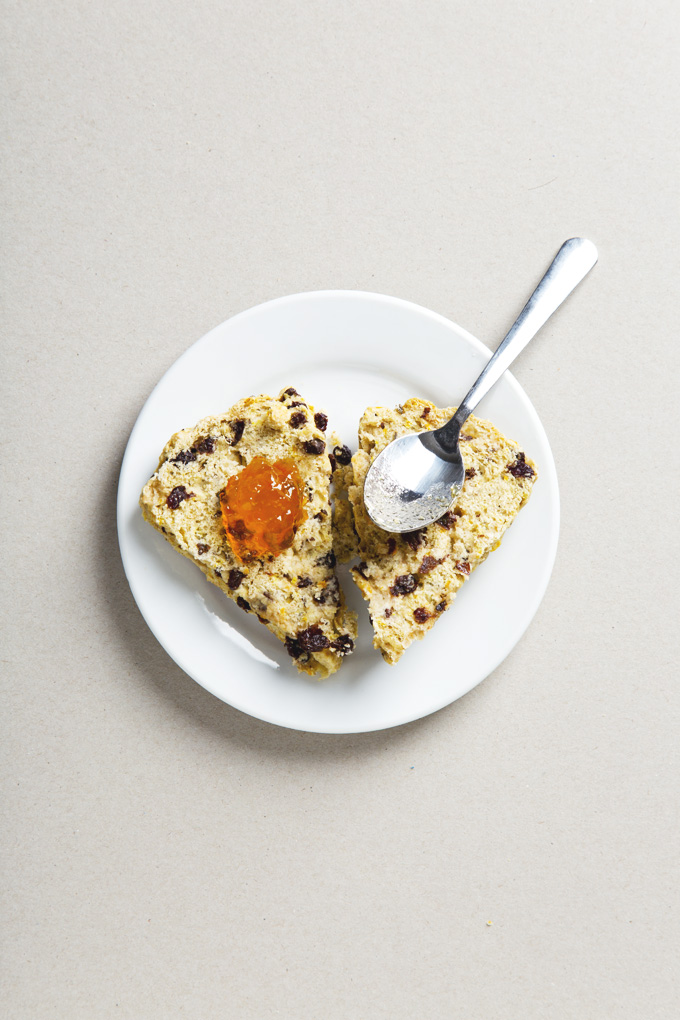 I like to top these with a bit of orange marmalade because it pairs really well with the caraway seeds, but you also can't go wrong eating them plain and warm out of the oven. Bonus: they will make your home smell positively dreamy.