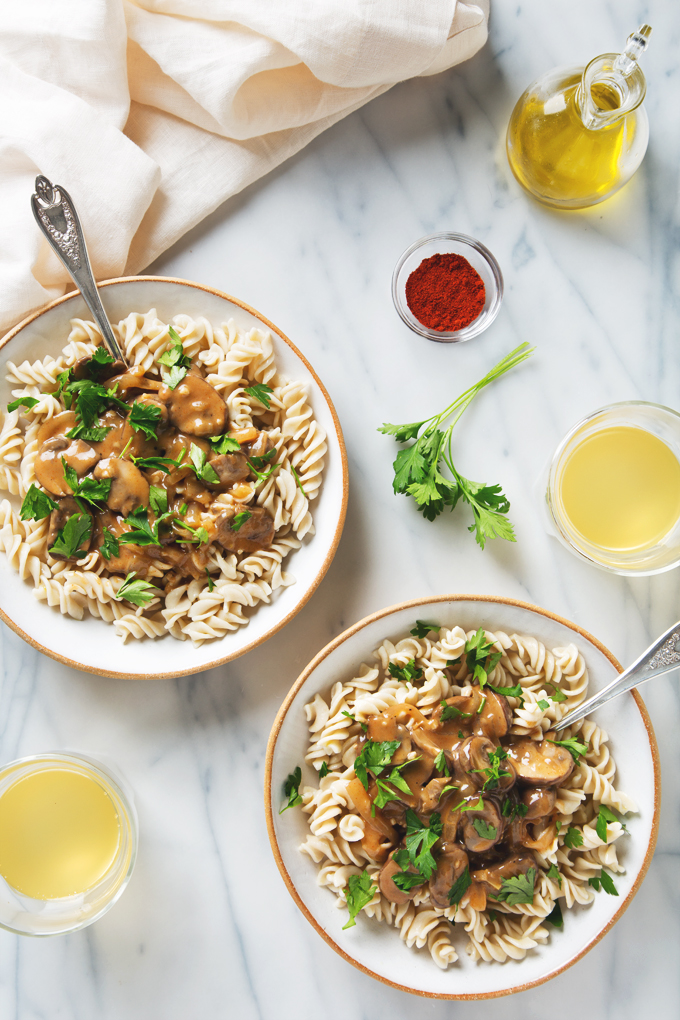 This vegan mushroom stroganoff has been on regular rotation at our house for the last few months and I've continued to refine and simplify my recipe. It's now at a point where it's only 10 ingredients and it takes 25 minutes to make—perfect for a speedy weeknight dinner!
Instead of using egg noodles, we use basic brown rice rotini pasta, although wheat, chickpea, or quinoa pasta will also work well. The sauce is a mixture of vegetable broth, all-purpose flour (feel free to use gluten-free flour here), and paprika. The flour thickens it into a thinner sort of gravy, and then it gets poured over lots of sautéed mushrooms, thinly sliced onion, and minced garlic.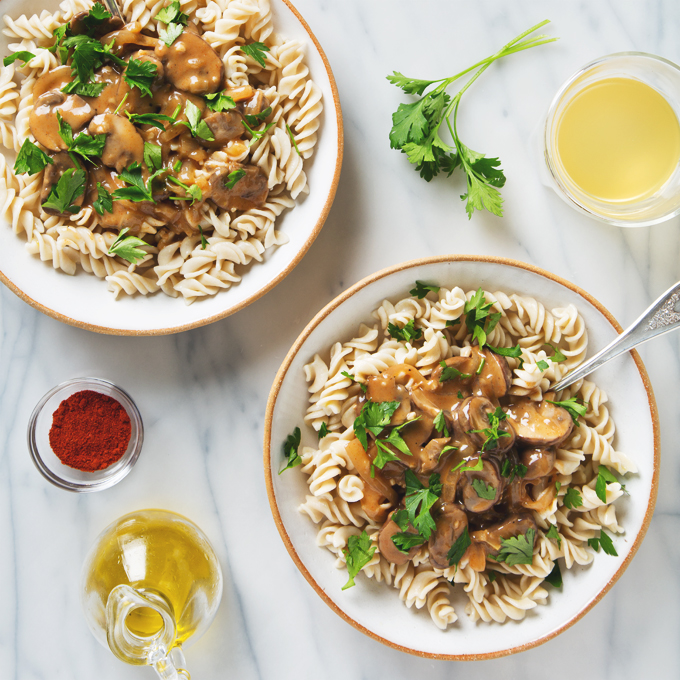 Traditional stroganoff recipes use dairy, but that's easily avoided with a creamy, fuller-fat non-dairy yogurt mixed into the sauce. I like Forager Plain Unsweetened Cashew Yogurt, or Kite Hill Plain Unsweetened Almond Yogurt, both of which you can buy at Whole Foods. Or, if you'd like, you can use homemade cashew yogurt instead (just skip the maple syrup to keep it unsweetened).