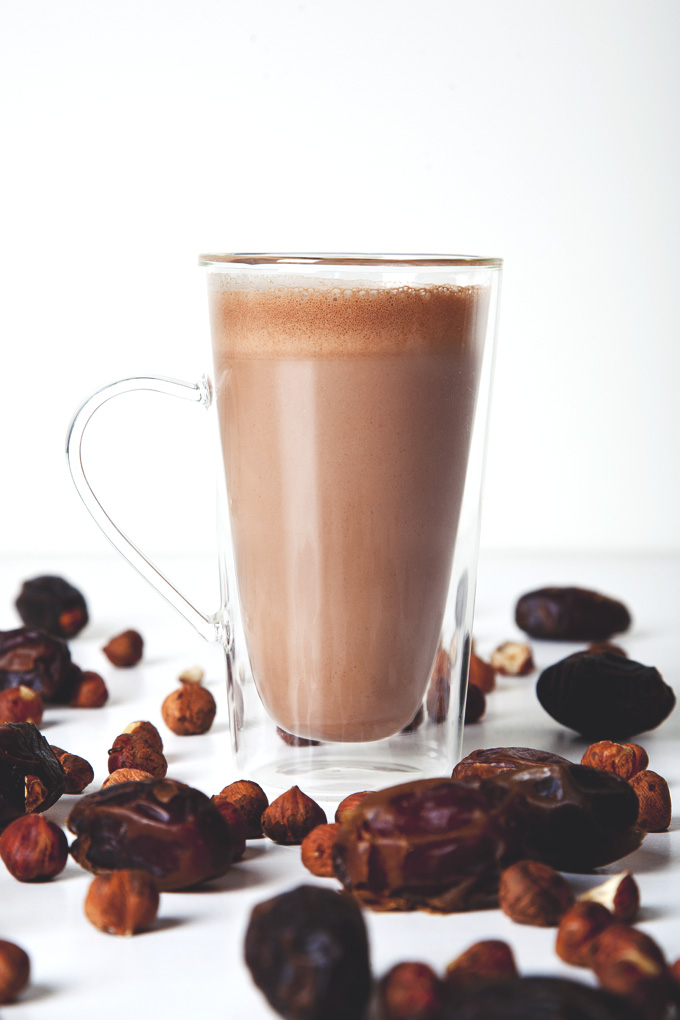 In my 3+ years of food blogging, I've learned many, many things, not the least of which would be:
I have almost no ability to predict which recipes will be big hits on the internets. If anything, it's the recipes that are the most simplistic and unassuming—the ones I might even question sharing because they're so basic—that end up being favorites.
You like desserts. And I like desserts too, as is evidenced by my posting sweet recipes at least 67% of the time. That's a precise number. (No it's not. But my dad recently called me out for posting two sweets for every savory dish.)
I am a little bit (okay, a lot) obsessed with this vegan nutella hot chocolate and I hope you will be too.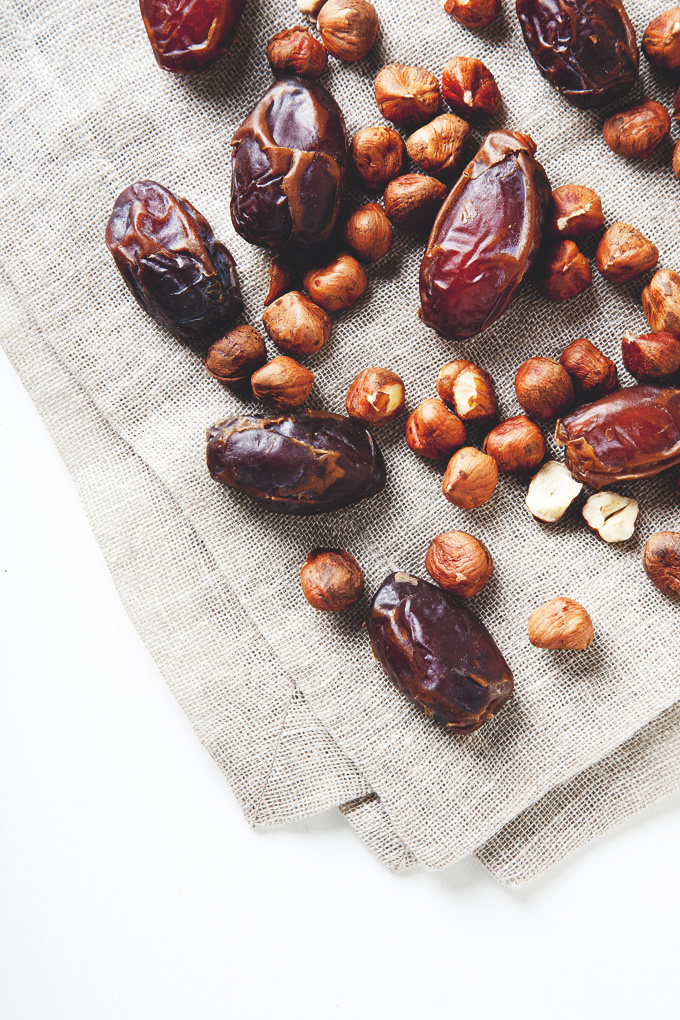 This is one of those recipes that seems too easy, too wholesome (no refined sugar!), and too minimalist to be as tasty as it is. But you know what? When you really break down the flavors that make nutella so great, it's chocolate and hazelnuts. This has real-deal raw cacao and hazelnuts and not much else…because you don't need much else. Just a bit of sweetener in the form of medjool dates and pure maple syrup, a splash of vanilla extract, and a pinch of sea salt.
If the weather isn't mean where you live (this is what Aaron tells me when I ask what the weather is like after he takes the dogs out in the morning), you might even skip warming this up altogether and drink it as nutella chocolate milk (!!!). The texture is a little thinner pre-heating, but it's still very similar to whole milk. Rich and creamy and extra chocolate-y. I can't get enough.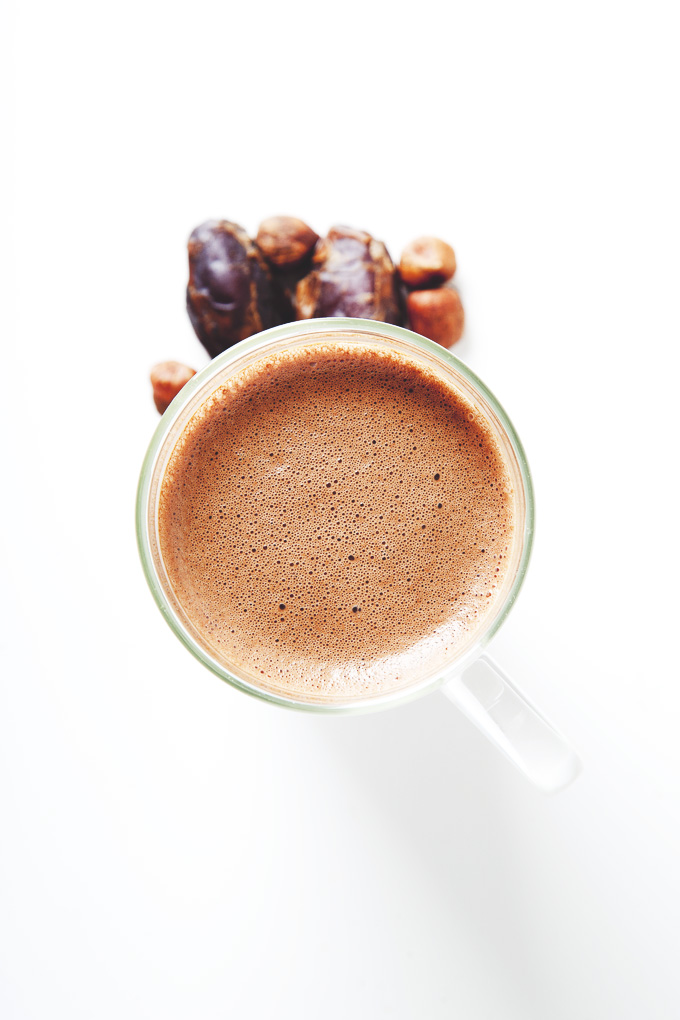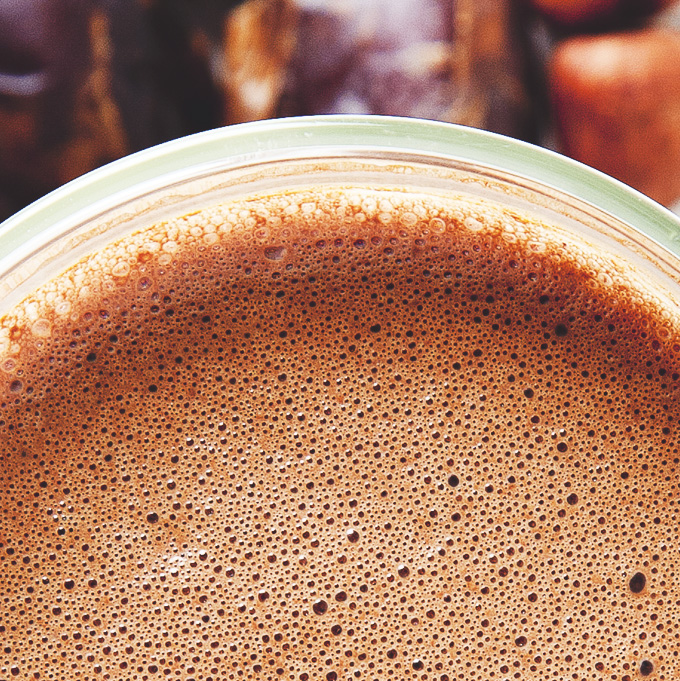 This simple nutella hot chocolate is so delicious, I only shared one serving of it with Aaron and drank three myself in a day and a half…which is fine, because this is nutella that is actually good for you, body and soul.
If you give this vegan nutella hot chocolate (or cold chocolate) a try, let me know! Leave a comment or tag an Instagram photo #picklesnhoney so I can see. I promise you will totally make my day (and your day, because it really is that good).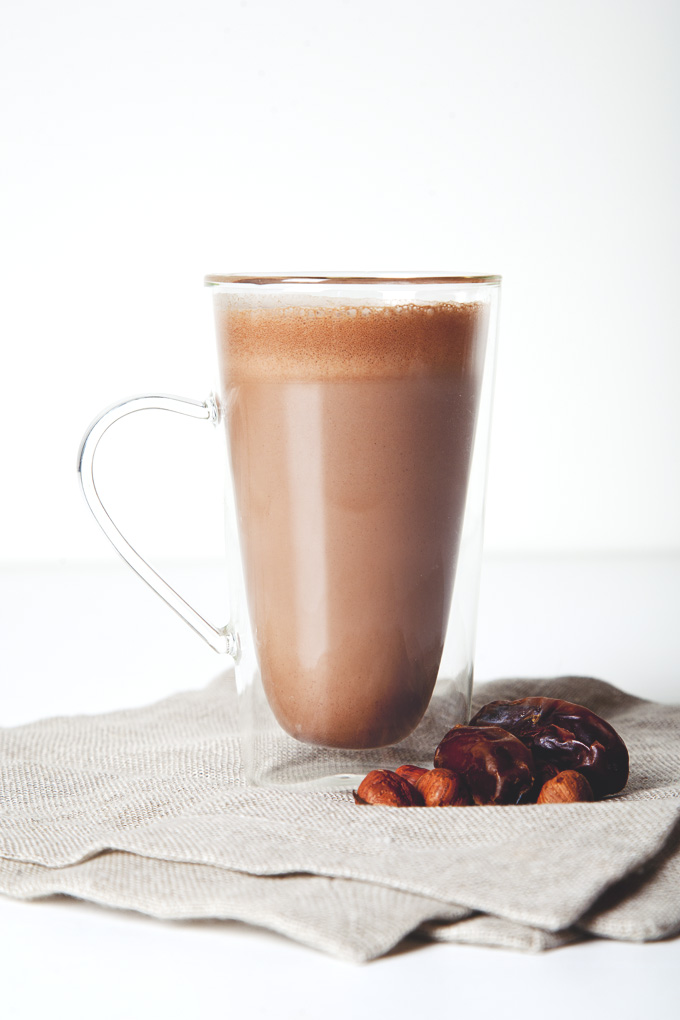 P.S. Vegan Nutella Spread, Nutella Cookie Dough Balls, and Nutella Protein Smoothie. Clearly, I like the chocolate + hazelnut combo.